With TCL TVs, you get great picture quality at a low price. Even though some models lack the features or the quality of more expensive options, they offer great value when compared with similarly priced options. It's a safe brand to purchase a TV from TCL because it's widely known in the TV industry. The good news about TCL is that you know what you're getting: high quality at an affordable price.
Customers have always been satisfied with their purchases since the company started making TVs many years ago. It's pretty much an established fact that its TVs are top-notch, and its TVs always perform well. In case you experience any problems with the TCL Smart TV, it is best to clear the cache data of your device. However, in case you don't know how to clear the cache on your TCL Smart TV. So, let's get started with the guide.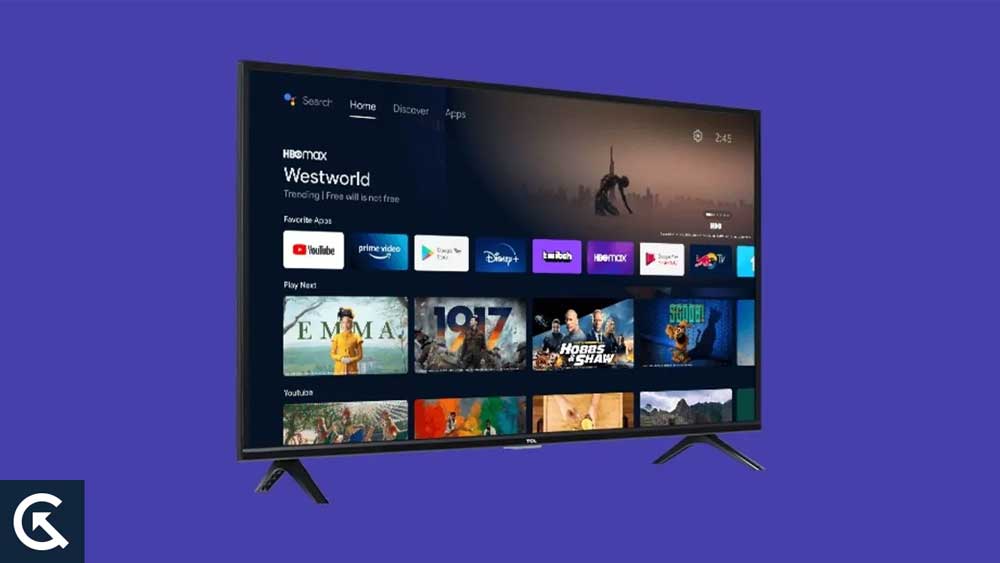 What Is Cache Data in TCL Smart TV?
There are several apps that use the data that has been saved on your TV to speed up the data reading process. Your TCL TV begins to run out of space when the cache data occupies a large amount of storage, resulting in the app not functioning properly. It is very important for you to clear the cache on a TCL Roku TV or TCL Smart TV in order to fix a device that isn't performing well.
Due to this procedure, the TV must be reset from scratch and set up from scratch. Generally, clearing the cache will increase the storage space of your Roku TV and should resolve any playback issues. In addition, your device will be cleared of any temporary files. It is relatively easy to remove cache files from computers and mobile devices, but it can be more difficult to remove cache files from TCL Smart TVs.
You don't need to worry; we'll show you how to remove cache files from your TCL Roku set-top box. It is important to remember that TCL makes Android Smart TVs as well as Roku OS TVs. Therefore, depending on what kind of TCL Smart TV you have, it is best to use the appropriate technique.
How To Clear Cache Data of TCL Smart TV
In case you are facing a problem while clearing the cache data of your TCL Smart TV, then you must perform the simple steps we have mentioned below:
Switch on your TCL Android Smart TV using the TV remote control.

You can access your profile icon via Google TV's home screen.

Select Settings from the menu.

You can now see all apps by selecting the Apps option.

However, there will be a list of all the apps you have installed on your TCL Android Smart TV.

You need to choose the application that appears to be having problems.

Choose Clear Cache from the menu. Using this method, the cache will be cleared for that particular app.
So, that's how you can clear the cache data of TCL Smart TV. We hope that this guide has helped you. Meanwhile, in case you need more info, comment below and let us know.