Released in 2016, Titanfall 2 failed to gather the crowd it deserved. Eventually, after its release on Steam, the game got its fame. Frankly speaking, Titanfall is near to perfect that has every element required. Unfortunately, players are experiencing Crash at Startup issue that is ruining the gameplay.
Excited players who have bought the game from Steam, are continuously experiencing game Crash at startup issues for which workarounds are not helping. So we decided to bring our set of fixes that will definitely help them with this issue. Let's get started.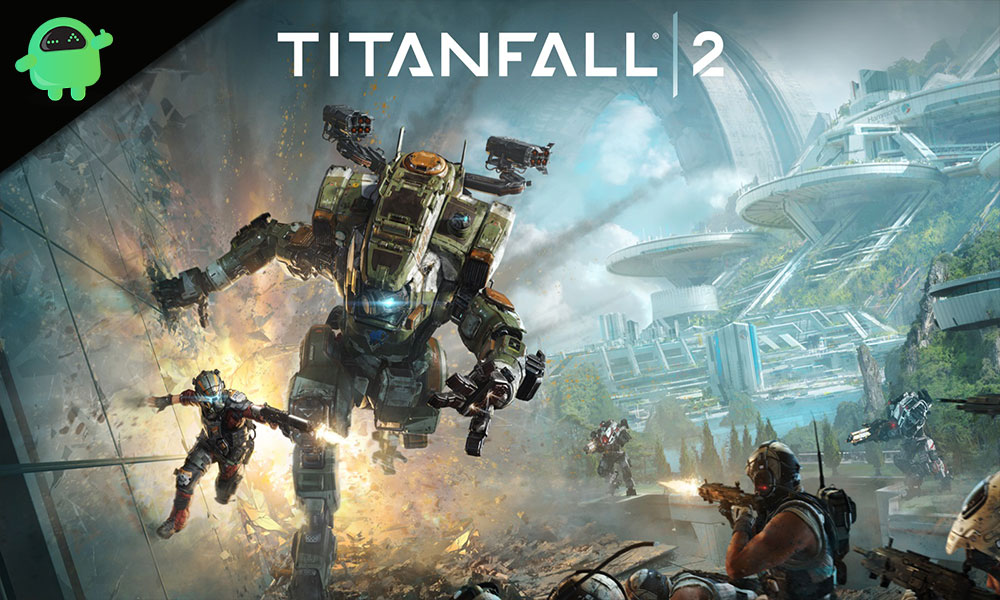 How to Fix Titanfall 2 Game Crash at Startup
Now we will try to fix the Crash at Startup issue of Titanfall 2. We urge each player to go through all the fixes carefully and try not to skip anyone of them. Moreover, try to refrain yourself from doing anything extra than what we explain. So let's start with our fixes.
Fix 1: Run as Administrator
Most probably, the best fix to solve the crash at startup error of any game is running it as administrator. Doing this really simple, just right click on the main game icon on the desktop, then click on "Run as Administrator."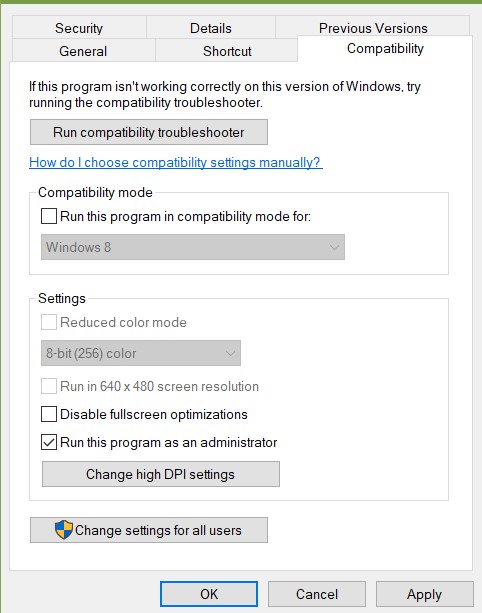 Alternatively, you can also right-click on the game icon and select properties. From there, switch to the "compatibility tab" and then put a tick mark against "Run as Administrator." This will allow the game to run in administrator mode every time you start the game.
Fix 2: Windows Defender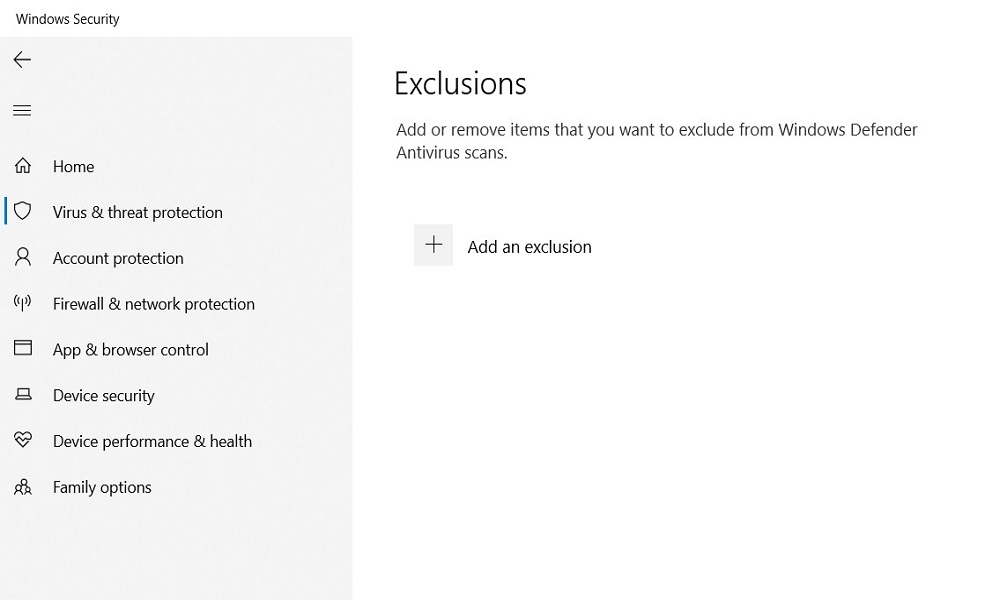 It may be possible that your Windows Defender antivirus is stopping the game from executing, which is resulting in Crash at startup. So it is recommended to add an exclusion for the game in the Windows Defender antivirus settings. To add an exclusion, follow the steps below.
Open Windows Security.
Now go to "Virus and Threat Protection."
Scroll down, and there you will find exclusions.
Now add the game shortcut there by clicking on the '+' sign, as shown in the above image.
Now close everything and try to run your game. You should not experience any problem. However, if the problem still persists, follow our next fix.
Fix 3: Check Integrity of Game Files
Missing game files can be a leading cause of a crash at startup issues. So it is most often recommended to verify the integrity of files. Moreover, the game files even get corrupt during an update, which also contributes to the crashing of games.
To check the integrity of files, follow the steps below.
Open the Steam launcher and select your game.
Now right click on the game and select "Properties."
In the properties window, switch to the "Local files" tab.
Now click on "Verify Integrity of Game Files."
This process will take several minutes, and when completed, your game files will be re-downloaded and fixed if they were corrupt. Now restart your device and start playing your game.
Additional Fixes
We are sure that the above fixes will surely help to eliminate the crash at startup issue of Titanfalll 2. However, if the problem still crept in, we have some more handy fixes that you can try out.
Update your Windows.
Look out for Graphics card driver updates.
Rollback graphics card driver incase the problem started after updating.
If you have overclocked your GPU, try to bring it back to normal.
Restart your computer.
Reinstall Titanfall 2.
These fixes, when followed correctly, will surely solve all the crashes at the startup issue of Titanfall 2.
We hope this guide helped you in fixing crash issues. Now don't forget to check out our other Wallpapers, Windows Guides, Gaming Guides, Social Media, iPhone Tricks, and Android Tricks for more guides. Subscribing to our YouTube Channel will help you win the $150 giveaway contest. If you have any doubts or feedback, comment down below with your name along with the e-mail ID, and we will reply shortly. Thank you.