Windows users have a plethora of software and programs to choose from and that's the reason why people end up installing more than what they need. So as result users have to uninstall programs on Windows 10 to either free up space or get rid of the program. Thankfully there are easy ways to completely uninstall the programs.
Windows 10 offers us many in-built ways that we can use to uninstall unnecessary applications. At the same time, we have a lot of third-party sources to get rid of the unnecessary applications of our hard-drive. If we talk about the in-built uninstallation feature of Windows 10, we get that option by going to the start menu followed by the Control Panel.
Follow our suggested method so that you can quickly and instantaneously remove unwanted applications from your Windows 10 PC.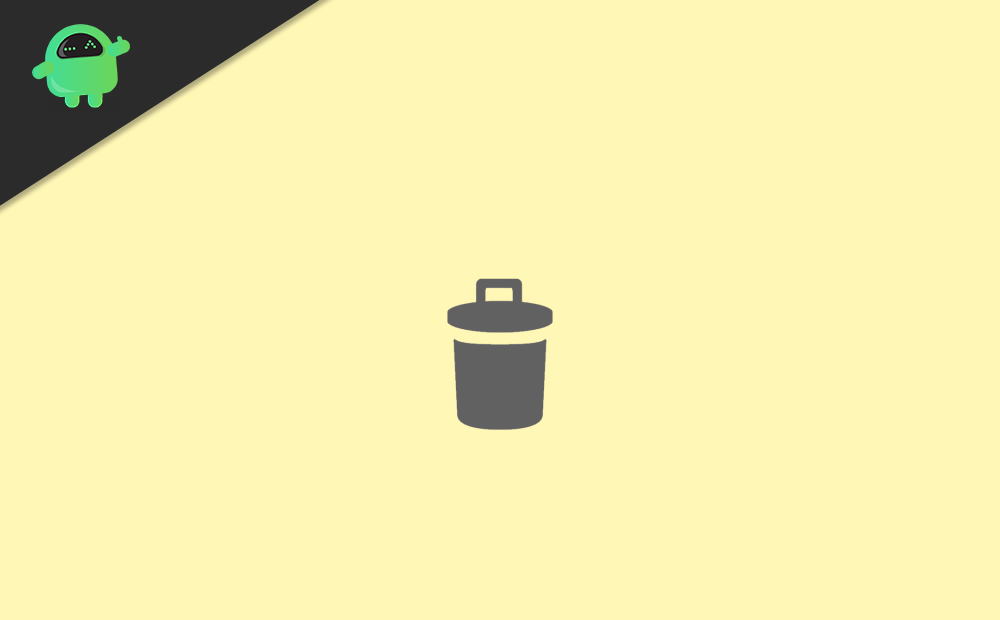 How To Easily Uninstall Program on Windows 10?
Uninstalling a program isn't a tough thing. Still, several applications might bother you because removing a full desktop application using an in-built feature of Windows 10 is a long process. So, let's see what we can do with this.
Method 1: Uninstall From the Start Menu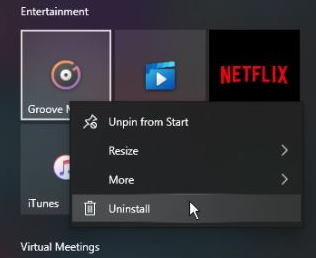 This process is straightforward. All you have to do is click on the start button and then select the application you want to remove from your Windows 10 PC altogether. You can do it by using all application lists located on the left or in the tiled tab on the right. What you need to do right-click on the program and click on the uninstall button.
Moreover, it will pop-up a menu asking you to confirm your uninstallation process. After that, once you click on it, the application that you have selected is uninstalled automatically. Now, wait for a while until the uninstallation process is completed. Then, restart your PC to complete the removing process.
Method 2: Uninstall The Programs Using App Settings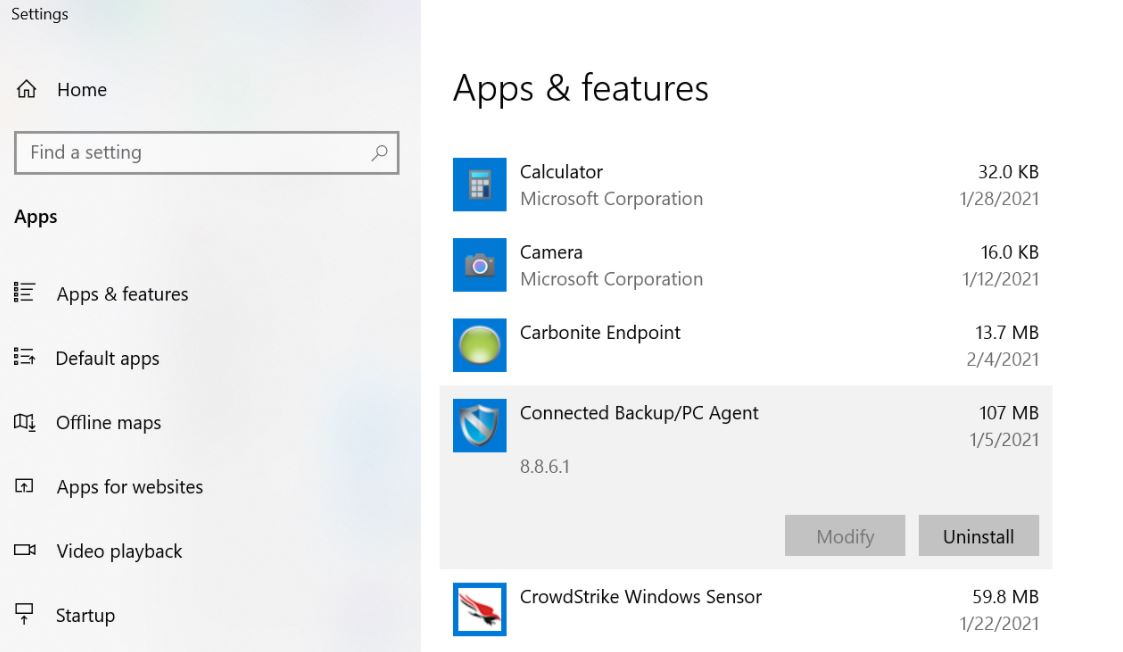 If the above method didn't help, here's another trick to it. Follow the steps below to uninstall an application using App Settings.
Click on 'This PC."
You will see a window on the top left corner, click on the "Computer" tab, and then click on "Uninstall or Change a Program."
Now you have the list, select the program you want to uninstall and continue with the procedure as you naturally do.
This will definitely help you uninstall the program. However, if you are having trouble uninstalling this way, you probably need to reinstall Windows. This is because your OS might be corrupt. Contact Microsoft Support for further help or continue reading.
Method 3: Uninstall with the Help of Control Panel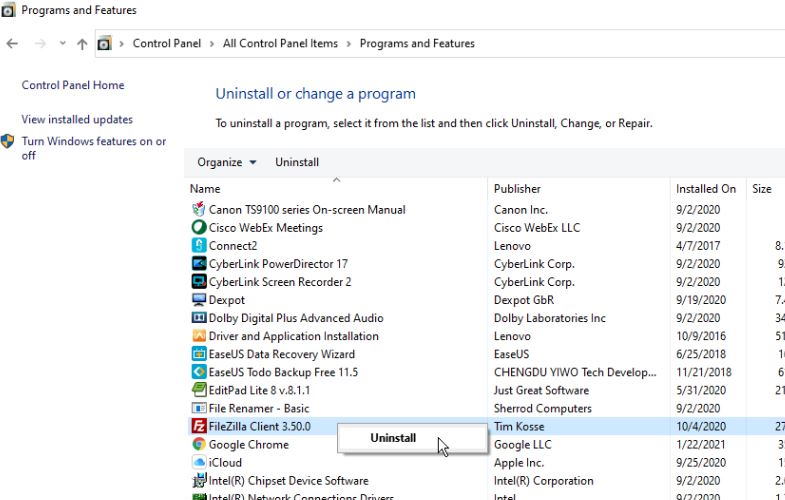 Well, this seems to be a bit old method, but it still works wonders even today. This is because the Control Panel actually doesn't age with Windows. Either way, it doesn't get updated. Nevertheless, using the Control Panel is one of the best ways to uninstall any program on Windows 10. Follow the simple steps below.
Click on the start button.
In the text box, type "Control Panel' and press Enter.
Now, below you will find 'Programs,' under that, click on 'uninstall a program.'
That's it. Now choose the application you want to uninstall from the list and proceed with the uninstallation. If you find any of the above methods difficult, continue reading for more bonus and third-party uninstallation processes.
Method 4: IOBit Uninstaller
IOBit Uninstaller makes uninstallation of programs a breeze. Your programs would get uninstalled with a simple click here and there with a blink of an eye. While the free version offers basic features like scanning leftover fragments, the pro version instance is excellent for 3 PCs. It gets more features like support for plugins and stubborn program removal. However, you have to buy the pro version for about $19.99/year.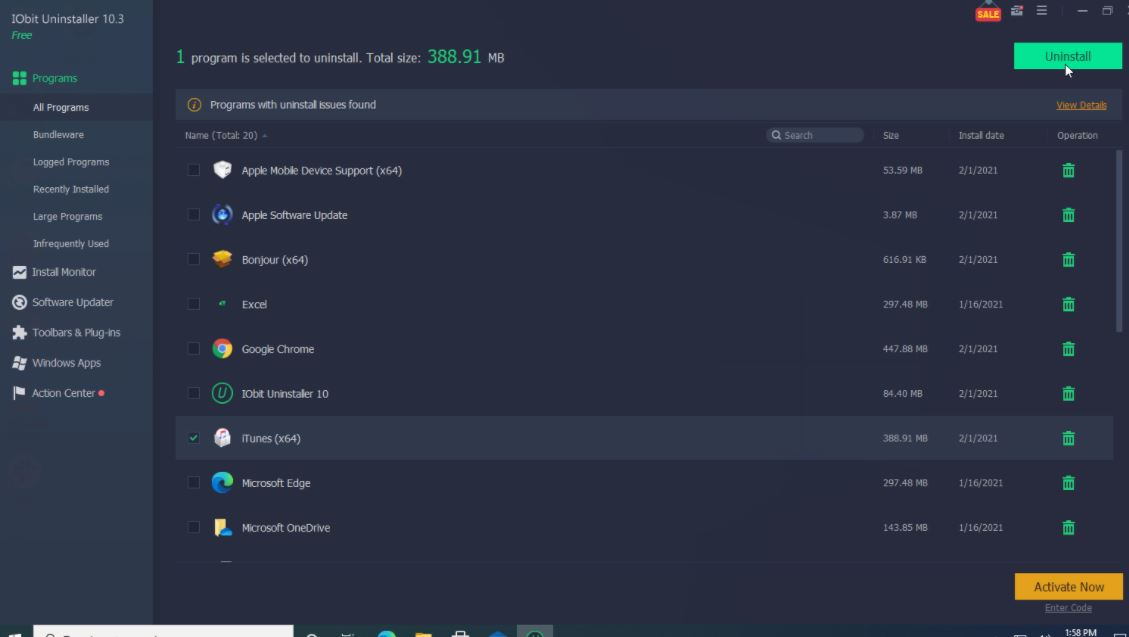 The primary screen of the IOBit uninstaller offers a variety of options. Further, you can see all programs installed, starting from the recent to the old. Interestingly, the screen also points out Windows software, including updates to check whether they are updated or not. To use the IOBit uninstaller, select the program on your Windows 10 PC that you want to uninstall and then click on the Uninstall button. IOBit uninstaller uses custom routines to perform the task.
Method 5: Revo Uninstaller
This third-party application helps you to remove the unnecessary desktop application from your internal drive wholly and cleanly. Like IObit uninstaller, it also has a free and a paid version. The best thing is, you can use the pro portable version on multiple PCs, which cost you around $29.95/year.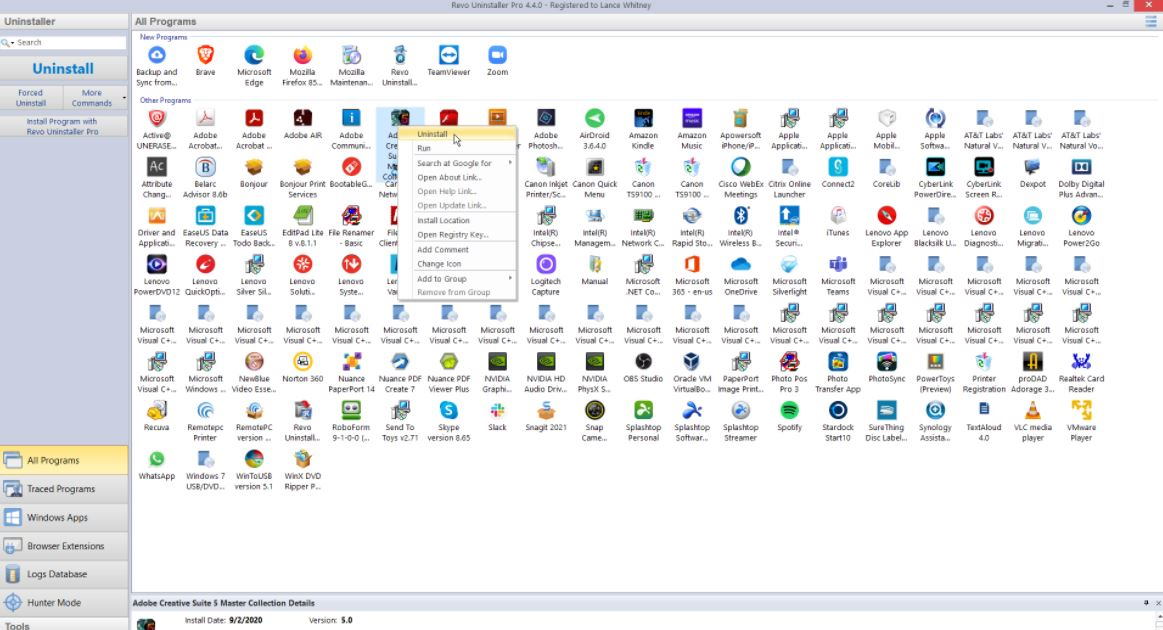 Using Revo Uninstaller isn't a tough job. You need to double click on the program that you require to remove or right-click on it and select the option Uninstall from the newly opened drop-down menu. After this, Revo will automatically generate a restore point on your PC and, thereafter, start the uninstallation process.
Method 6: Ashampoo Uninstaller
This is another excellent third-party uninstaller application that helps you to uninstall the unwanted programs from your device completely. Ashampoo Uninstaller will cost you around $21/year. Hold on! You will get a 30 days free trial before investing your money.
To use the Ashampoo Uninstaller, you need first to choose an application that you require to delete from your Windows 10 PC. After that, click on the uninstall button to uninstall the selected program. Ashampoo Uninstaller uses custom routines to perform the task, such as remove the remnants files and registry settings.
Conclusion
Well, that's all we have for you on how to uninstall a program on Windows 10 easily. Although the easiest way is to use the uninstall methods available in Windows 10. But in many scenarios, these programs leave residue files which may take unnecessary storage space. Or you can also try to use third-party uninstaller programs which can make the process streamlined for you.