In this guide, we will take you through how to unlock daily missions in Honkai Star Rail. Honkai: Star Rail is the fourth installment in the Honkai series, which has been highly anticipated by fans worldwide since its announcement. This game introduces brand new characters and alternate versions of existing characters from Honkai Impact 3rd, providing a fresh and exciting experience for both new and old players alike. As the first release from HoYoVerse after the groundbreaking success of Genshin Impact, many gamers have eagerly awaited the release of Honkai: Star Rail.
With the sheer amount of hype surrounding the game, it's no surprise that it has already been downloaded over a million times on the Google Play Store alone. The game's availability on multiple platforms, such as Windows, iOS, PlayStation 4, and PlayStation 5, means that even more players can enjoy the game's engaging storyline, stunning graphics, and fast-paced gameplay. With its popularity only continuing to increase, Honkai: Star Rail could very well be one of the biggest video game releases of the year and a must-play for any fan of the Honkai series or action-packed games in general. Let's find out how to unlock daily missions in Honkai Star Rail.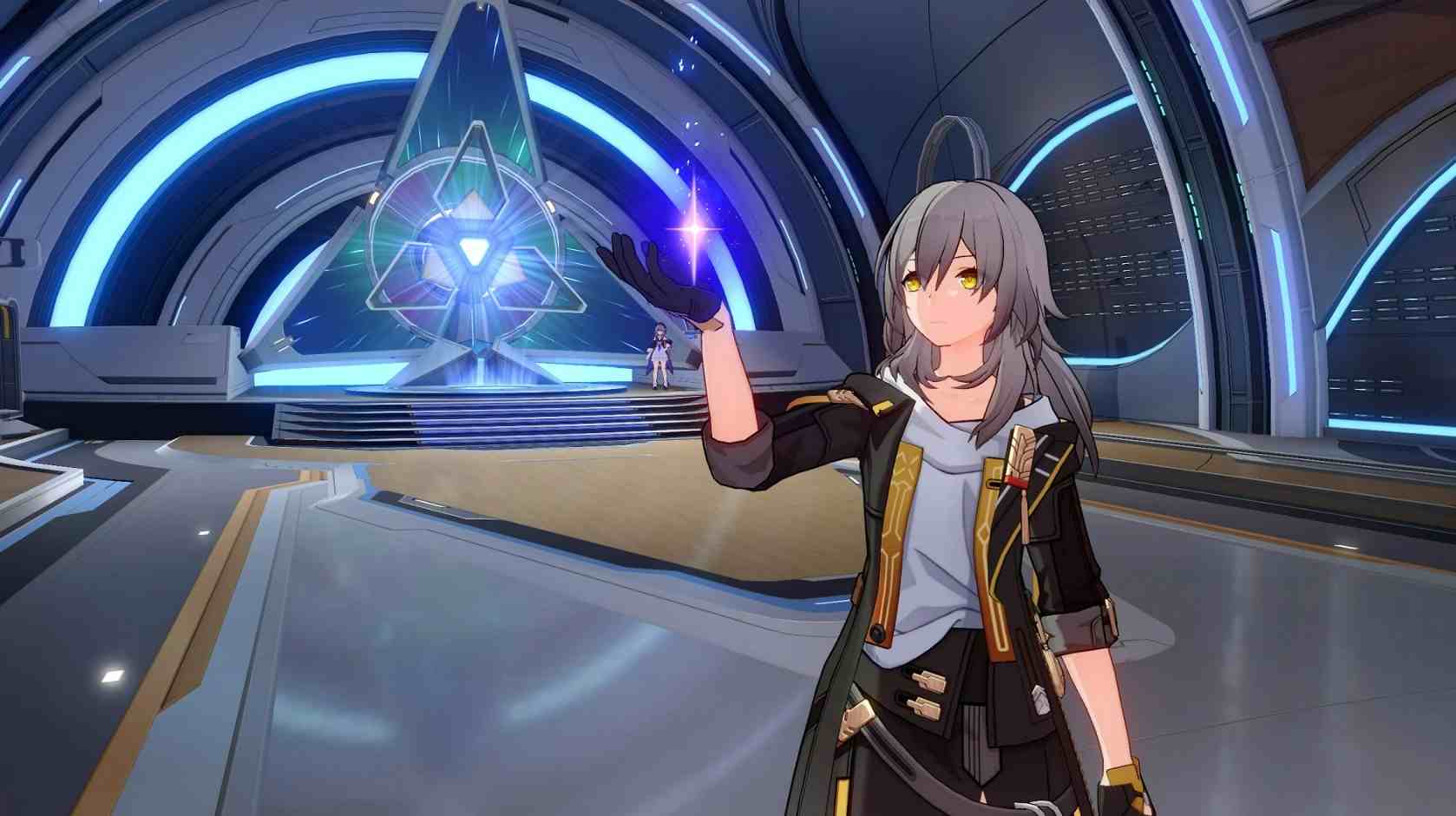 Daily Missions in Honkai Star Rail Unlocking Guide
Honkai Star Rail daily missions are an excellent way to earn rewards like Trailblaze EXP, Stellar Jade, and Credits while also progressing through the game. Unlocking them is easy and can be done in a few simple steps.
Like its popular counterpart, Genshin Impact, Honkai Star Rail features daily missions that can be completed to claim rewards. These missions offer character experience and other valuable resources like Stellar Jade, which can be used to purchase Stellar Passes for the game's current banner.
Leveling up quickly is crucial in Honkai Star Rail, particularly if you want to increase your characters' damage output and advance through the game's main story. Fortunately, completing Honkai Star Rail daily missions is an efficient way to gain some additional experience and resources. With these missions, you can earn the necessary experience to level up faster and make progress through the game more quickly.
In addition to the rewards mentioned earlier, Honkai Star Rail daily missions provide players with a sense of accomplishment and satisfaction from completing challenging tasks. As you complete more of these missions, you may become more invested in the game and enjoy it overall.
Unlocking and completing Honkai Star Rail daily missions is an essential aspect of the game, and it's well worth the investment of time and effort. By doing so, you can earn valuable rewards, level up your characters, and easily progress through the game's story.
Honkai Star Rail: Unlocking daily missions
Honkai Star Rail daily missions are a great way to earn rewards and gain experience points in the game. These missions are generated daily and reset every day, just like Genshin Impact's daily commissions.
To unlock Honkai Star Rail's daily missions, players need to reach Trailblaze level 11. This can be achieved by playing through the main story and completing missions. However, it's important to note that using Honkai Star Rail's best characters can help you achieve this goal faster.
Once you've reached Trailblaze level 11, you can start completing one daily mission per day. These missions offer a variety of completion rewards such as Stellar Jade, Trailblaze EXP, Lost Gold Fragments, and Credits. The rewards may vary depending on the mission, so it's important to check them before starting the mission.
In order to maximize your rewards, make sure to clear your daily mission every day. This will help you gain more experience points and other in-game items. While the completion rewards are great, the experience of completing daily missions can also be fun and engaging. Therefore, don't miss out on the opportunity to complete these missions and earn valuable rewards in Honkai Star Rail.
Completing daily missions can be a great way to level up and get Warps for the current Honkai Star Rail banner. These missions are designed to be completed quickly and efficiently, so it's best to do them as soon as you log on. By doing this, you'll be able to maximize the rewards you receive, which can be incredibly helpful as you progress through the game.
Conclusion
We hope this guide has helped unlock daily missions in Honkai Star Rail. In addition, it is important to stay up-to-date with the latest news and guides for Honkai Star Rail. By regularly checking out our Honkai Star Rail page, you can ensure that you stay informed about the latest updates to the game, including new characters, weapons, and game modes.
Moreover, it is always a good idea to explore different strategies and approaches to the game. Our guides and tips can help you find new ways to approach challenges and achieve your goals. Whether you are a seasoned player or just starting, there is always more to learn about Honkai Star Rail.