You downloaded an epic movie or a full season of your favorite TV series or there's a presentation on the USB drive but it isn't readable. What do you do? Turns out there are quite a lot of users who are facing this issue when they connect the USB drive, the computer detects it but it isn't accessible. This particular issue is plaguing users on Windows 11, 10, and previous generations as well.
I am talking about USB detected but not accessible issues in Windows 11, 10 and it is annoying. This is because the PC does recognize and detect the USB drive but it is unable to read the content. Turns out this can happen due to a normal of reasons. If you are struggling with this issue, trust me you can take a breath of relief as we at GetDroidTips are here to help.
Check out this detailed troubleshooting guide on how to fix USB detected but not accessible issues in Windows 11, 10, and previous versions. But before that, let's dip into the various reasons why it would happen.
Also Read: Download and Install Google USB Drivers – Windows 11,10/8/8.1/7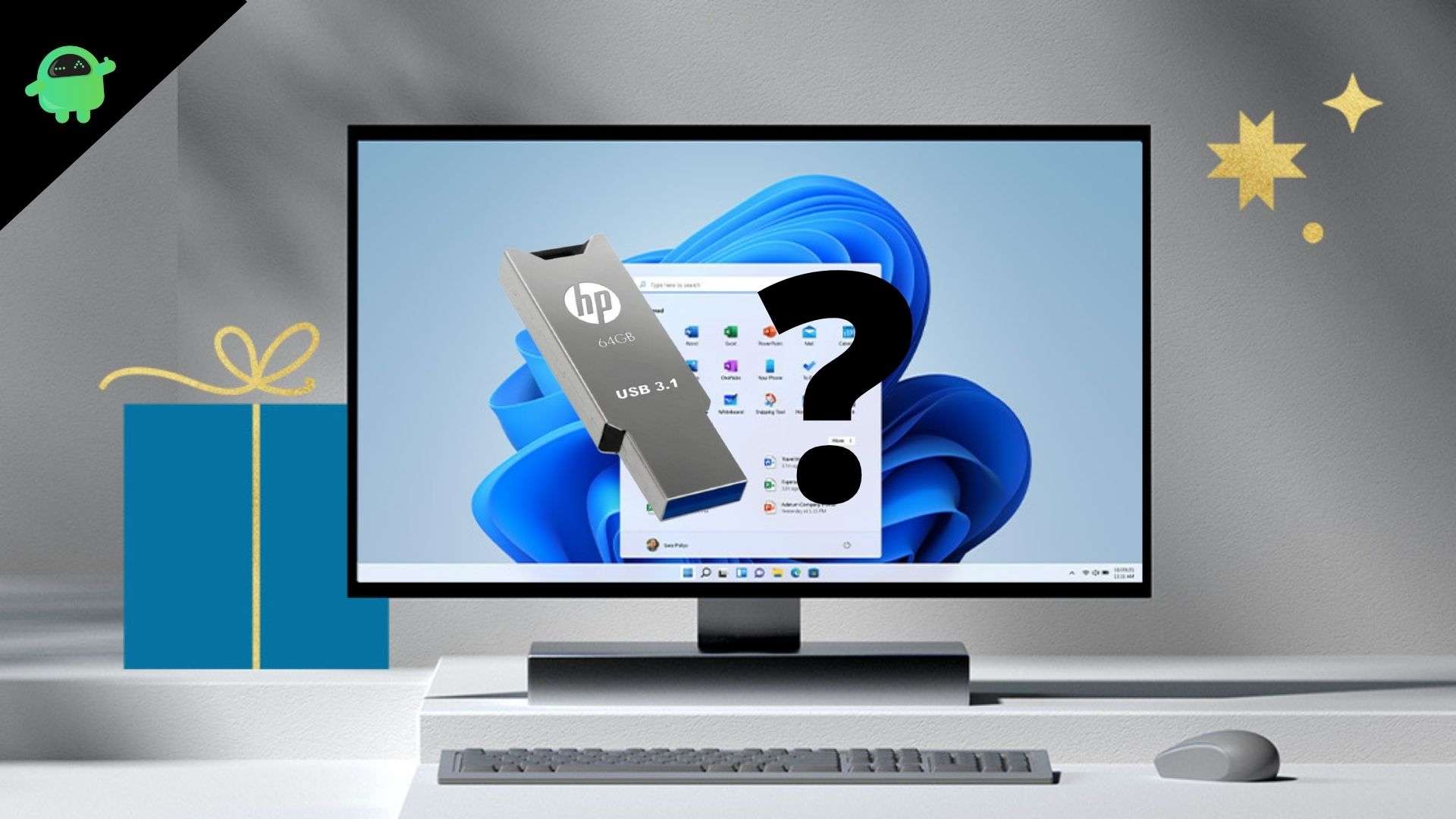 Why is USB Drive being detected but not accessible on Windows 11, 10?
Here are some of the reasons why the USB drive is being detected but the system is unable to access it.
Outdated Disk Driver: The Disk Driver is outdated and this can cause the system problems recognizing the USB disk. This way, the USB drive is recognized by Device Manager but not the Disk Management.
USB Drive has not partitioned: Another possible reason why the disk is not accessible but the system is detected is if there's no partition on it.
Incompatible file system: It is quite possible that the file system on the USB drive is not compatible with the file system on your PC. This can cause issues as well.
No letter assigned: Another probable reason with the USB drive detected but not accessible is if there's no drive letter associated with it. This makes it hidden on the Windows File Explorer.
Other reasons: There are a tonne of other reasons that the USB drive may not be accessible such as if the file system is corrupted, USB drive has been ejected improperly, virus or malware attack, or if there's physical or liquid damage to the drive and on.
How To Fix USB Detected But Not Accessible on Windows 11, 10?
USB Drive Cannot Be Opened
You inserted a USB drive to view the content, however, your PC did recognize it but cannot open or access it. In this case, you can format the drive and check if it opened. If the data saved in the drive requires it to exist, you can use tools like EaseUS Data Recovery Wizard for Windows to recover these files. It doesn't take much time and you get access to files that were earlier inaccessible for some reason.
Scenario 1: USB Drive shows up on File Explorer But Not Accessible
This is where it begins. You plugged in a USB drive wanting to access the data or files stored on it. However, the drive does show up in the File Explorer but you cannot access it due to some reasons. Let's check out certain methods that you can use to fix this issue right there.
Method #1: Assign drive letter
Turns out "Scenario #1" can happen if the drive doesn't have a letter associated with it. The problem may also occur if the USB drive shares the same drive letter to another drive on your PC. Here's how to reassign a new letter to the USB drive.
First up, open the Run command via Windows + R buttons.
Search for "diskmgmt.msc" that will open "Disk Management".
Search for the USB drive with any drive letter associated with it (or not) and right-click on it.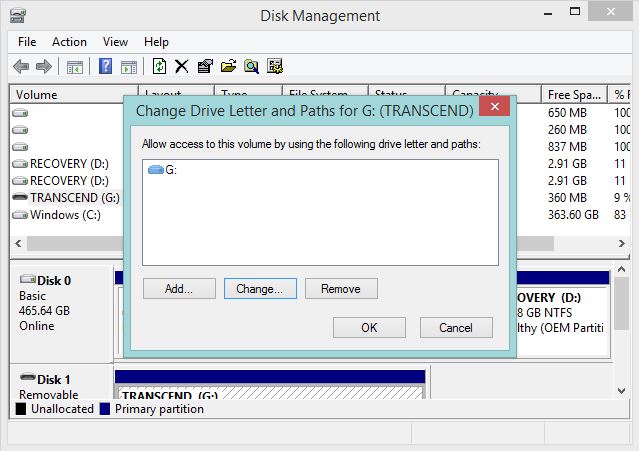 Choose "Change Drive Letter and Path for [Drive Letter]: ()" from the dropdown menu to open a pop-up dialog box.
Next up, tap on "Change", enter the letter you want to feed, and hit "OK".
Method #2: Modify Ownership
This particular method will assist you to modify ownership of the USB drive which is inaccessible. Here's how it goes.
Go to "File Explorer", right-click on the USB drive and go to its "Properties".
Proceed to the "Security" tab.
Next up, you need to go to "Group", select the account name and check if the said account has permission to access the drive or not.
Next up, if you got the access, select the files you want to save and hit "Recover".
In case if you don't access:
You will have to add a user here to grant it access to your USB drive. Here's how it goes.
First up, go to File Explorer or My Computer and right-click on the drive that is inaccessible.
Go to "Properties >> Security >> Edit".
In the next dialog box, you can add a new user summoned as "Authenticated User" and hit "OK" to confirm.
You need to give the said user full control by ticking all the boxes available and hitting "Apply".
Go back to My Computer and check if you can access the USB Drive or not.
Method #3: Use CHKDSK for bad sectors
Corrupted or bad sectors in any disk can render it incompatible or inaccessible and thus, you need to verify if this isn't the case. Here's how.
Firstly, open CMD and use the "Run as Administrator" option.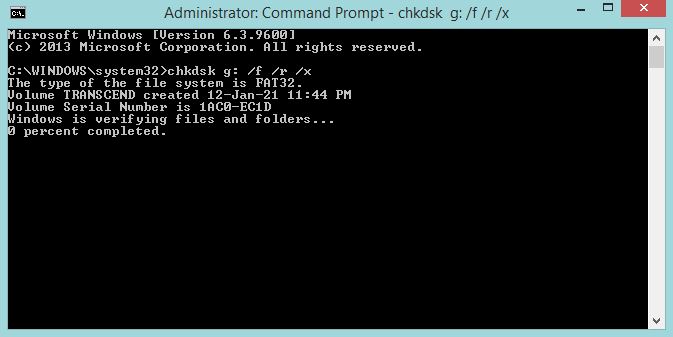 Enter the said commence and press enter:- chkdsk g: /f /r /x where the keyboard after chkdsk is the one assigned to the inaccessible drive.
Change it based on what letter you have assigned to it.
Once the process is over, you can verify if the USB drive is accessible or not.
Method #4: Reformat and make it compatible
This method can be of great use if your USB drive has an incompatible file system or there are viruses that require formatting. You can format the USB drive and use the settings to change the file system compatible with your PC such as exFAT, NTFS, FAT32, among others. You can do it via "My Computer" or use the disk formatting utility available online to format the USB drive and change the file system.
Case 2: The USB Drive Is Not Displayed on File Explorer
In case the USB drive is not displayed on the File Explorer, check if it is accessible on Disk Management or not. Here's what you can do to make the USB drive visible on File Explorer as well as make it accessible.
Method #1: Rename
Turns out two drives sharing the same drive letter can cause issues too. If your computer has a drive (for instance G) and the drive letter on the USB drive is G as well, it might clash. Here's how you can change it.
Go to Disk Management via Run (Windows + R) and locate the USB drive.
Next, right-click on the drive and go to "Change Drive Letter and Path of G:()".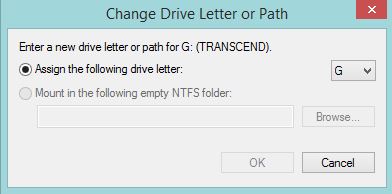 Assign a new letter and check if the drive is accessible or not.
Method #2: Update Disk Driver
This method works when the USB drive you just inserted doesn't show up on the File Explorer and neither on the Disk Management. It seems like the disk driver that Windows uses to run USB drives has become outdated or obsolete. Follow the instructions below and you should get the job done.
Go to Device Manager via Run or via Start >> Search.
Expand the "Disk Driver" section and check if the USB drive is listed here.
Once you have located the said USB drive, right-click on it to select "Update Driver" from the menu.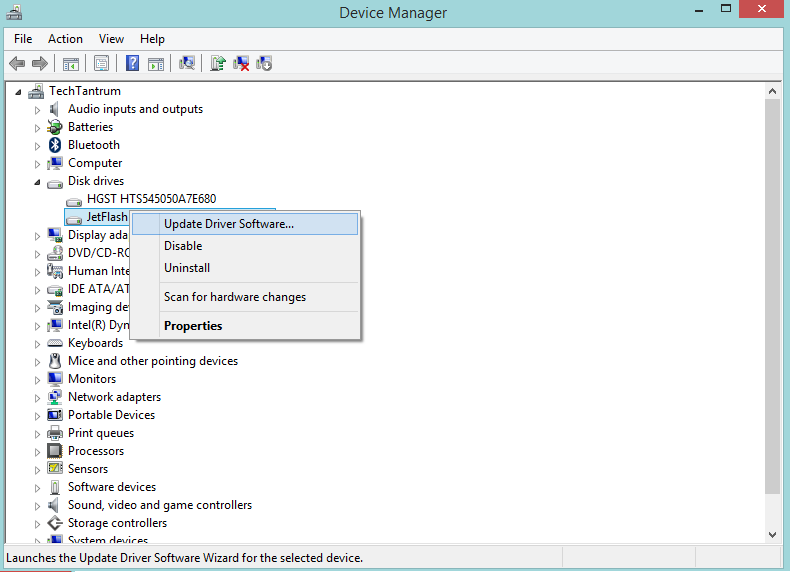 Next up, select "Search Automatically" if you want to search for the driver on the internet.
Once the driver is installed, reboot the PC and check if this makes the difference or not.
Method #3: Create Partition
In case the USB drive doesn't have partitions, you'll need to create one to resolve the USB detected but not accessible issue. Here's how to do it.
First up, go to Disk Management via Run command.
Search for the drive you want to make partitions. Right-click on it and select "Shrink Volume".
Next up, specify the size and hit "Shrink".
Select the unallocated disk area on the space allocation, right-click on it and select "New Simple Volume".
You need to select the drive in question and check if the partitions are proper.
Conclusion
These were some of the ways you can actually fix the USB detected but not an accessible issue on Windows 11, 10, and it works for previous Windows OS generations as well.