Games are a good way of releasing your frustration at most awkward times. They are a really good time killer on which you can spend hours without getting bored. Since there is a variety of categories and genres to choose from, of course, it depends on your taste of selection. Anyways, among so many wide varieties, today, we are going to talk about the Truck simulator games. Sounds slothful, right? Actually, it's not the way it seems. In fact, Truck simulator games are much more fun than you could think of. You would have a better idea about that only if you had ever lent your hands on games like Euro Truck Simulator-2 or Truck Driver. Well, this time we have something even more interesting. Yes, we are talking about the SnowRunner and all the awesome vehicles list it comes with.
SnowRunner seems to be a new name on the list. And that is because it was recently released on 28th April 2020. The game looks super compatible with PlayStation 4, Xbox One and Microsoft Windows. SnowRunner features harsh difficulty and a slow-paced blend. The game demands extreme patience and your presence of mind. While you are not chased by an enemy, the difficulty lies in the dissonant and hostile terrains.
So you see, it won't be that easy to pass by, as you would be stuck in waterlogged areas, muddy roads, and more extreme situations. Apart from all these, it seems like people are driving crazy to know more about the vehicles, SnowRunner would offer. As a result, we tried to gather as much possible information via several speculations, leaks, and uploads. And here we are, with a list of all trucks and vehicles SnowRunner is supposed to provide. The list looks breathtaking. However, not all vehicles are still recognized. Anyways, we hope you would love to check out the list below.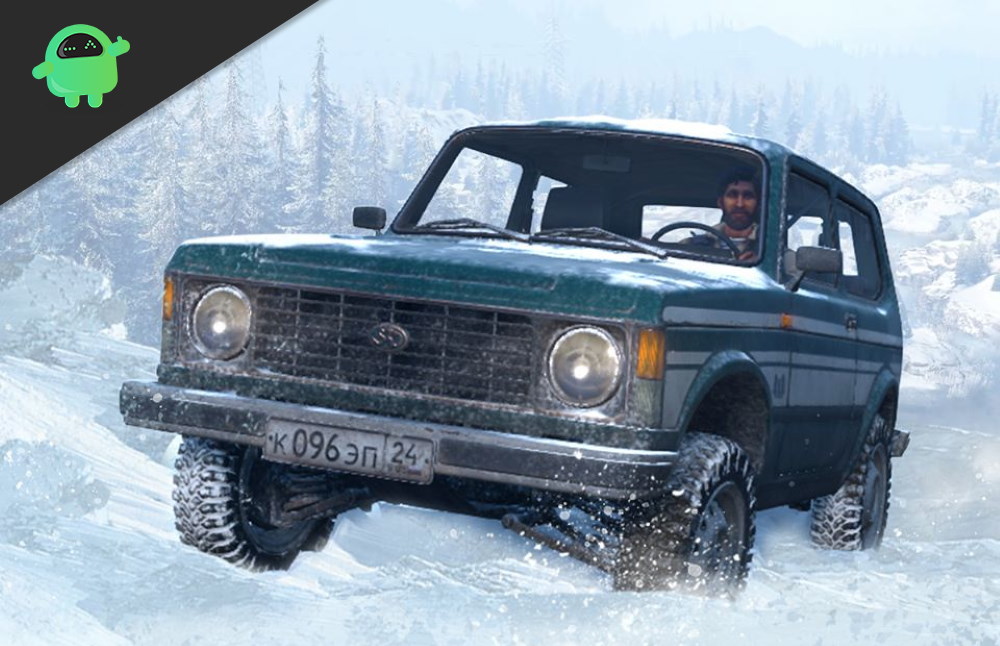 All Vehicles list in SnowRunner: Scouts and Haulers
Further list contains the names of all vehicles, including Scouts and Haulers. The list below is actually brought to you by the Vehicle Database of SnowRunner:
Eurasian Scouts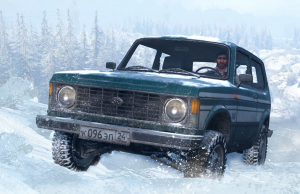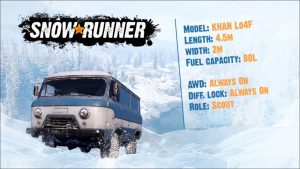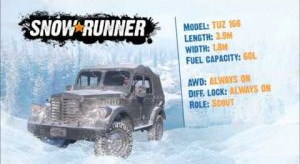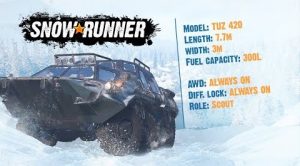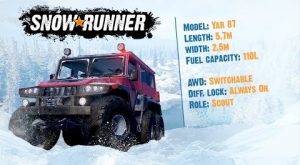 North American Scouts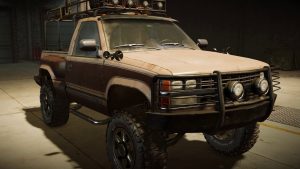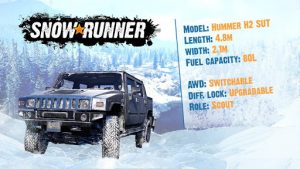 International H. Scout 800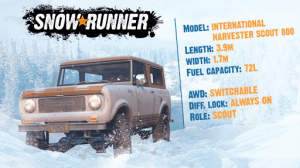 International Loadster 1700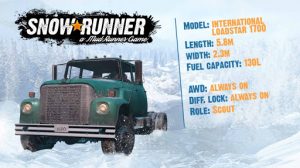 Eurasian Haulers
Azov 5319 (Kamaz – 6560M)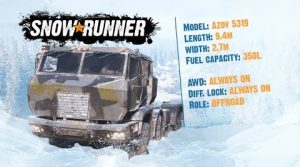 Azov 42-20 (Kamaz Arctic 6345)
[No Image Found]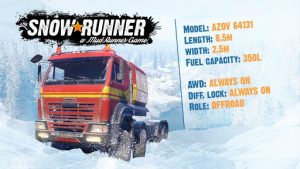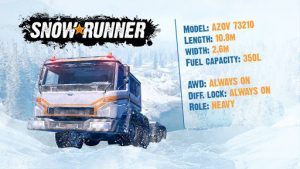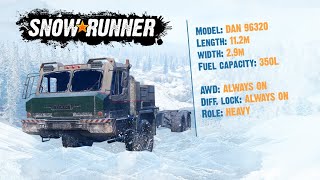 Kolob 74760 (MKZT 741351)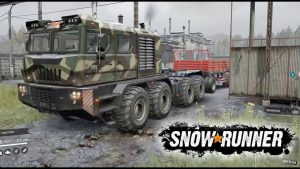 Royal-BM-17 (Scammell s24)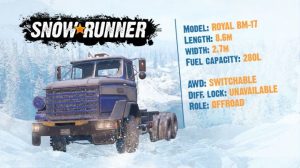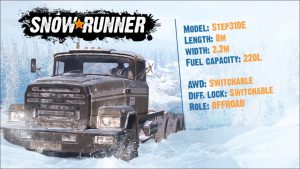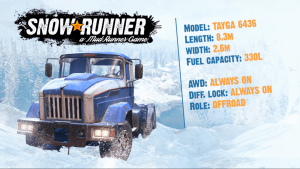 Voron AE-4380 (URAL 4320)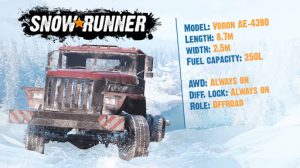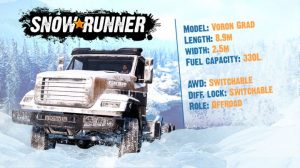 [No Image Found]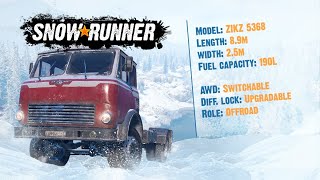 North American Haulers
ANK MK38 (AM General M939)
Caterpillar 745C
Caterpillar CT680
Chevy Kodiak C70
Derry Longhorn 3194 (Oshkosh M911)
Derry Longhorn 4520 (Oshkosh M1070)
GMC MH9500
Ford CL 9000
Freightliner 114SD
Freightliner M916A1
International Fleestar F-2070A
International Paystar 5070
International Transtar 4070A
Pacific P16
Pacific P12
White Western Star 4964
Western Star 6900 Twin Steer
Vehicles list in SnowRunner
Hence, it seems like the list holds a pretty good amount of names. So, we can expect something great from the all-new SnowRunner Truck Simulator Game. Interestingly, it gives a wide range of options when it comes to customization. So, no matter whatever place or situation we are dealing with, we will always come up with something. Guess we can customize our trucks with large tires and grips for better hold in waterlogged areas and so on.
Although, the game seems to be a little slower, as mentioned above. So, running out of patience is definitely not an option. Besides, it features amazing graphics and not to mention its realistic physics. It's because of its physics, the gamer feels like driving those vehicles all by themselves. As a result, every time you fall or get stuck, you might get frustrated. But there's no doubt about the fact that the more challenging, the more addictive. So, have some patience and try harder and try something new.
Conclusion
Coming to an end, it seems like we have a better overview of all vehicles SnowRunner is supposed to provide us. However, we still feel there's more about this game. Of course, everything cannot be explained until we have real experience of this exhilarating game. After its release, SnowRunner has been a common topic of discussion. We believe the gameplay must be much more to talk about. So, if you have already started playing it, do share your experience with us.