If you were watching Survivor Australia on Paramount+, you weren't alone. The show has a great fan following across the United States, and many users enjoyed watching this show when it was available on the streaming platform. We also understand if you are annoyed that you can no longer watch this reality show after it got dropped by Paramount+. But did you know that you can still watch your favorite show and that too in an incredibly affordable way? Know how to watch Survivor Australia's all-new episodes in the US.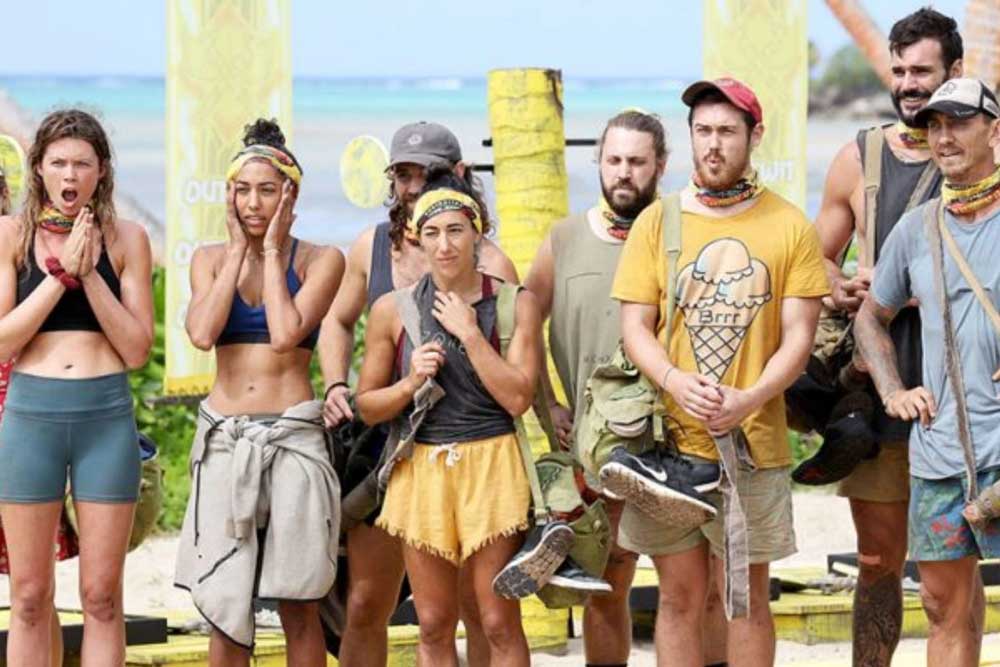 What is Survivor Australia all about?
It is a reality show where a group of 24 Australians is stranded in a remote location down under. They are divided into two/ three tribes, and they must survive for over 50 days to win the show.
The contestants go through tough challenges to earn rewards and immunity. After every day, one person gets voted out. Throughout the game, there will be a series of advantages that will help progress further. At the show's end, the winner takes home the title of sole survivor and a cash prize of AU$500,000.
Why can't I watch Survivor Australia in the US?
As we told you, Paramount+ has dropped this show. Why the streaming platform dropped is still a mystery, as some viewers found the show even better than its US version. Anyhow, no other streaming service in the United States offers this show, so you have no option left. so, how can you watch Survivor Australia all new episodes in the US?
Use a VPN to Watch Survivor Australia All New Episodes
Australian streaming service 10Play offers all-new episodes of Survivor Australia. However, 10Play uses geo-blocking technology, preventing users outside Australia from accessing its service. 10Play has to block users outside Australia because it has been granted broadcast rights for only the Australian territory and not for international broadcasting.
It is only VPN that allows you to bypass the geo-blocking technology. If you try to access 10Play without a VPN, you will run into errors. This is because 10Play scans your IP address when you connect to it. So, the streaming service would know that your device is in the US.
As the IP address contains information about your physical location, you will need to make it look like it is in Australia. That is, you will need an Australian IP address. A VPN does exactly this. It lets you display an IP address where you aren't even located.
What do VPNs do?
VPNs sound almost magical. However, there are two specific things that any VPN service will do-
When you use a VPN, all your online data gets encrypted and turns into an unreadable code. This stops 10Play or any other online service with geo-blocking technology from figuring out the location of your device.
The encrypted data is then sent to a server of your choice. Here, it will be decrypted and dispatched to a local Internet Service Provider (ISP) in the country of service. In this case, you will get an IP address based in that country, i.e., Australia.
Which VPN should you choose?
There are several VPN services available in the market today. Which one should you pick? Will any of them do the trick? Well, no.
VPNs have become quite popular now. Therefore, VPN services often fail to provide individual IP addresses to all their customers. Some of the customers, therefore, end up sharing IP addresses. 10Play and other geo-specific services try to block IP addresses that generate an unusually and unnaturally high traffic volume.
If your VPN isn't smart enough to get around such tracking by streaming platforms, then you might not be able to watch Survivor Australia. You might burn your money on a service that gives you nothing in return.
So, always opt for a trusted VPN service like ExpressVPN or Private Internet Access. These VPN services are smart enough to close an IP address that gets blocked and open a new unblocked one. This process continues, and you always get one or the other IP address to use for watching Survivor Australia all episodes in the US without any disruption.
So, if you were dejected after Paramount+ dropped Survivor Australia, you may have a reason to rejoice and can watch Survivor Australia all-new episodes in the US.
So, that's all for today. For more updates, follow GetDroidTips!