Who doesn't like to watch a video on YouTube with a maximum resolution? The bigger the pixel resolution, the better the clarity of the visual content. Even when the resolution is set to auto and is 240 or 360 pixels, we immediately change it to 1080p or 4K. The latter gives a crystal clear viewing experience. The color tone and overall presentation of the YouTube video become crisp. So, viewers are always keen to watch video content in 4K. In this guide, I will tell you how to watch YouTube videos in 4K on an iPhone or iPad.
Apple has been incorporating video codecs via software updates to enable 4K video support on its mobile devices. Earlier, the Cupertino firm incorporated its official video codec of H2.65 for 4K resolution. It was only limited to the movies or shows you watch on rent. iPhones or iPads could not support that codec with the previous generation of iOS (the predecessors of iOS 14).
Now, for 4K integration on iPhones and iPads, Apple has begun to merge the V9 codec from Google. This codec is used to enable 4K resolution in the video. Earlier with the iOS 13, only video resolution of 1080P was supported on the iPhones.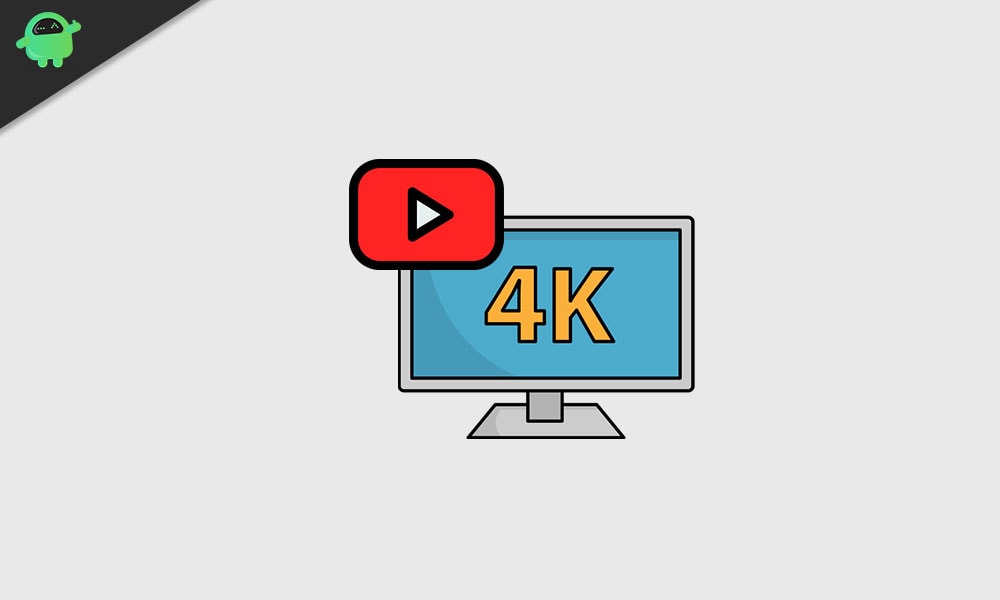 How to Know Whether my iPhone or iPad Supports 4K
While Apple discontinues its older phones and tabs, it continues to give them the latest system updates. So, many people may wonder then why they cannot their iPhone support watch 4K videos on YouTube. Let's answer this inevitable question.
While iOS 14 brings support for the 4K viewability, but some other factors in the hardware section decide whether an iPhone or iPad will support 4K or not. The iPhone must have an OLED display and supports HDR.
This means the top-end premium devices like iPhone 11 pro series and the older iPhone XS series can support the 4K videos on the YouTube app. While the veteran iPhone X has an OLED display, we saw that as of now, it doesn't support 4K video resolution.
Even my iPhone SE 2020 runs on the latest A13 Bionic and I have installed the latest version of iOS 14. Still, this basic iPhone has an LCD and supports only up to 720p video viewing on YouTube. I follow many YouTubers that upload video in 4K. However, on my iPhone SE 2020, those videos can be viewed at a maximum pixel resolution of 720p.
We can say the same for the iPhone 6th, 7th, and the 8th generation. Though most people must be running iOS 14 on these phones by now, still the display is not OLED while these devices do support HDR playback. Hence, not having the OLED screen will deprive the devices of enjoying 4K videos on YouTube.
Similarly, for the iPads, those are OLED variants such as the 2020 iPad pro can support 4K videos. Make sure that you have installed the latest iPadOS 14 on it.
How to Enable and Watch 4K Videos on YouTube
Switching to 4K resolution on supported models of the iPhone or iPad is very simple. If you are an avid YouTube user, this process won't be an alien to you. The only thing is the video should be original shot on 4K so that it supports viewing on that resolution.
Open the video on YouTube
Tap on the 3-dot button at the top-right corner
Then tap on Quality
You should see some resolution like 1440p HDR and 2160p HDR
1440p HDR shows visual content in quad HD and 2160p HDR will show you videos in ultra HD.
This video resolution is also available without the HDR playback.
Unless you watch and observe minutely you won't notice much difference between the regular and HDR playback for the same resolution.
Note
These above steps only work for the YouTube app for iPhone and iPad. This will not work if you try to access YouTube via the Safari browser on your phone and tab.
So, that's all about how to watch videos in 4K resolution on YouTube. If you like watching videos in ultra HD, then give it a shot. I hope this guide was informative.