Technology is getting better day-by-day and hence the network coverage is also improving all over the world. But still, there are several places where no proper network is available and there comes the option of Wi-Fi calling on iPhone and Android devices. The Wi-Fi calling system is slowly getting into use everywhere. People often mix up VoIP with Wi-Fi calling. But both of them are completely two different terms.
Voice Over Internet Protocol (VoIP) means sending voice messages over the internet. Different apps like Facebook, Whatsapp, Skype, etc., use VoIP to let users send voice data. However, Wi-Fi calling is quite the same as it lets you make voice calls over the internet. But there are many differences between them. So, in this article, we are going to see what actually Wi-Fi calling is and how to enable it on the iPhone.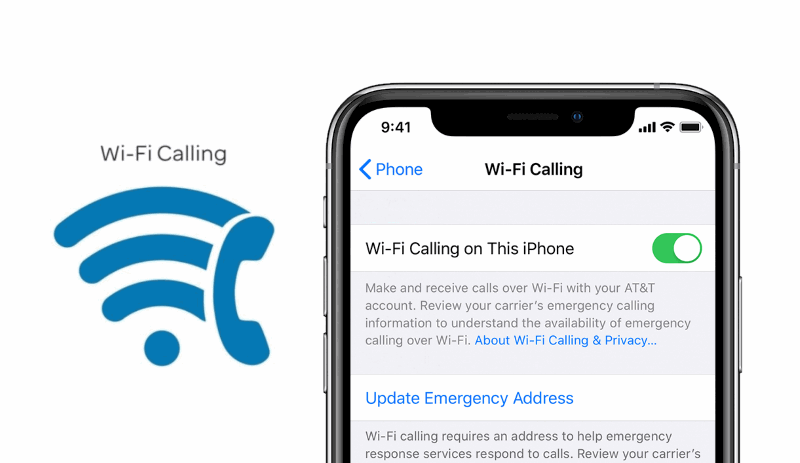 What is Wi-Fi Calling?
Wi-Fi calling allows users to make and receive calls over the internet using a Wi-Fi connection instead of your cellular network. It is similar to all other normal calls you make and it will be using your regular phone numbers. One of the best things about Wi-Fi calling is that you can make calls even when your cellular network is very slow. In case you don't have a Wi-Fi connection available, your phone will automatically switch to use a GSM or VoLTE network to make your calls.
Why you should use Wi-Fi calling?
Wi-Fi calling can be very useful in times when there is extremely weak carrier coverage in any particular area. For instance, when you might be travelling or you are out in a place with no network reach. It is especially useful for people living in rural places.
Also read: How to fix email setup errors on iPhone, cannot set up/add email account
Most importantly, it reduces the number of dropped calls. Most of us might have experienced situations where we keep talking to a person and later on realize that the person on the other side is not listening. And that's the worst experience you can have while on a call. Moreover, you don't have to install any third-party application. You can directly access all your contacts from your existing phonebook and you are good to go. The person on the other side can answer to your Wi-Fi calls without any issue.
How To Activate Wi-Fi Calling On iPhone
Enabling Wifi Calling on iPhone is a pretty simple task. Just follow these simple tasks to enable this new feature on your iPhone.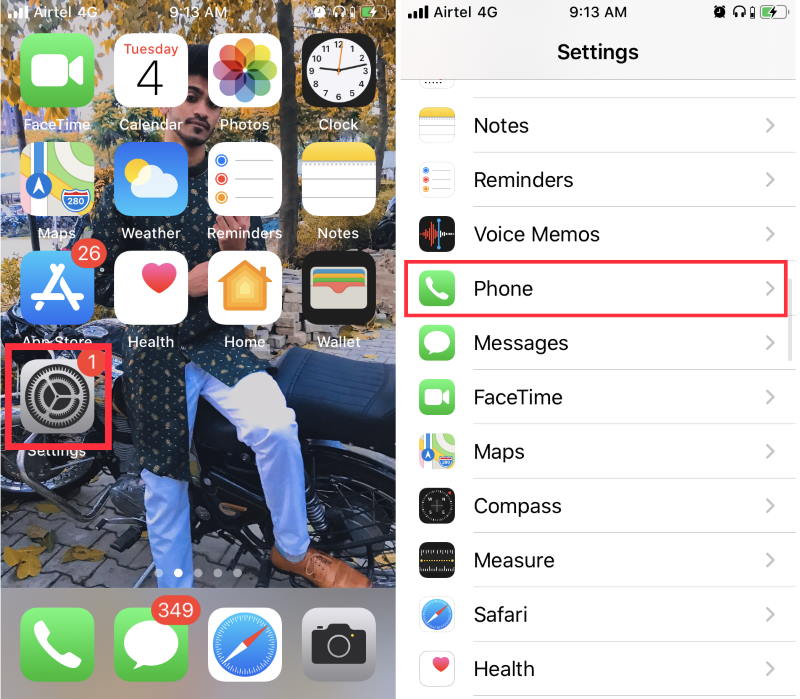 First, open the Settings app on our iPhone and navigate to the Phone option.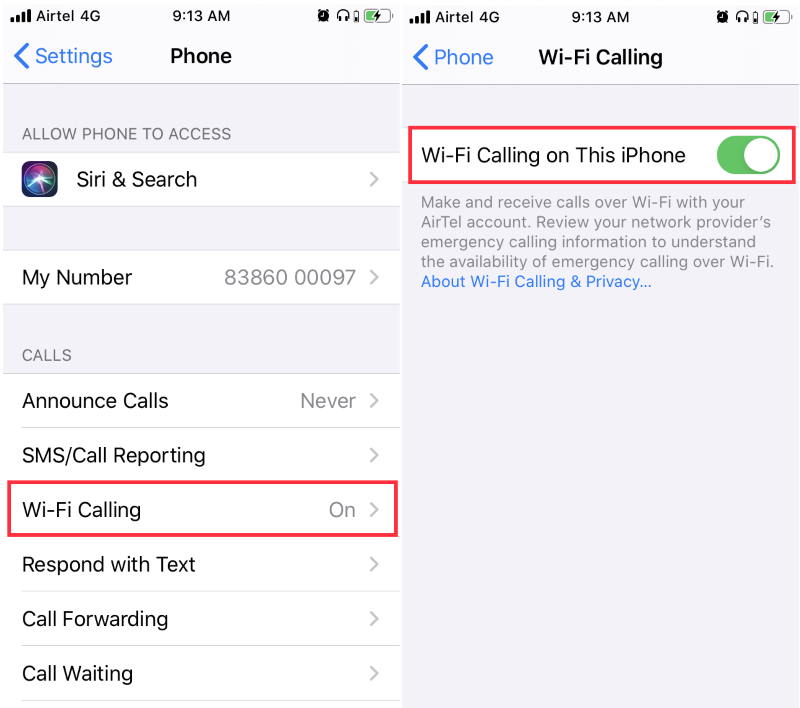 Select the Wifi Calling option. Here you can enable or disable it according to your preference. This feature does depend on your cellular carrier. So if you don't find this option, your carrier might not support it yet.
Supported Wi-Fi calling operators
Almost all smartphones do support Wi-Fi but that doesn't mean they will support Wi-Fi calling as well. It is an in-built feature on your phone and not some third-party application. Talking about iPhones, Apple introduced the Wi-Fi calling ability in iPhone 6 and all other later versions. These days, you can find this facility in a bunch of different devices including the T-Mobile, Verizon, AT&T, and Sprint.
Also read: Download Live Transcribe and Sound Amplifier Apps for Hearing Impaired
AT&T provides almost 35 devices supporting Wi-Fi calls. Although the exact number of phones is not known, most devices on Verizon support Wi-Fi calling as well. A majority of Android phones on T-Mobile also offers this feature. Similarly, Sprint also supports the feature on most of its devices. Likewise, Google Fi also offers Wi-Fi calling in a few of its Android devices including Pixel 3, 3 XL, 3A, 3A XL. In India, the major telecom operators which include Bharati Airtel and Reliance Jio had recently launched their free Wi-Fi service. Jio is providing free voice and video calling features for all its customers. Some devices compatible with HD Voice calls include smartphones from brands like Samsung, Apple, Lava, Coolpad, Vivo, etc. In the same vein, Bharati Airtel also offers several smartphones that support free Wi-Fi calling.
Is Wi-Fi Calling Secure?
As usual, the most important question anybody can think of is security issues. So, if you are also having any sort of doubts regarding its security that if it is secured to make Wi-Fi calls over public hotspots or not. Then let me tell you, there are many instances reported that include interruption with user's privacy. However, to avoid such circumstances many steps have been taken. There are many encryptions made before establishing a secure connection. But it is still advised to use a trusted VPN (Virtual Private Network) a paid version would be much better to make Wi-Fi calls using some public hotspot.
Wi-Fi calls can also be recorded which might greatly disturb your privacy. So, we recommend not to use unknown Wi-Fi sources. And even if you do, make sure to use a VPN. Lastly, this Wi-Fi calling service is like a blessing to all those who like spending much of their time on the phone. Since it provides you with a better connection, cheap rate, and eliminate drop calls, I hope there is nothing more to look for. In conclusion, it is a great service satisfying all our requirements without indulging in any third-party software.