Facebook-owned Instagram is a photo and video-sharing social networking platform that offers images and short videos sharing, liking, commenting options to everyone for free. If you're an Instagram user and enjoying Reels format these days a lot, then you've one more filter to enjoy yet. Well, if you're not aware of it, Instagram now allows users to create and share their own filters via the app itself. Here we'll share with you proper ways to Get 'Where is your Soulmate' Filter on Instagram.
Sounds similar like 'Where is your Soulmate on TikTok' right? Well, you can find this particular filter on a specific Instagram profile who has created it, named erikasnacks. It's one kind of Augmented Reality filter rather than a bunch of standard filters that are readily available in the Instagram camera section. So, without wasting any more time, let's get into the brief overview below.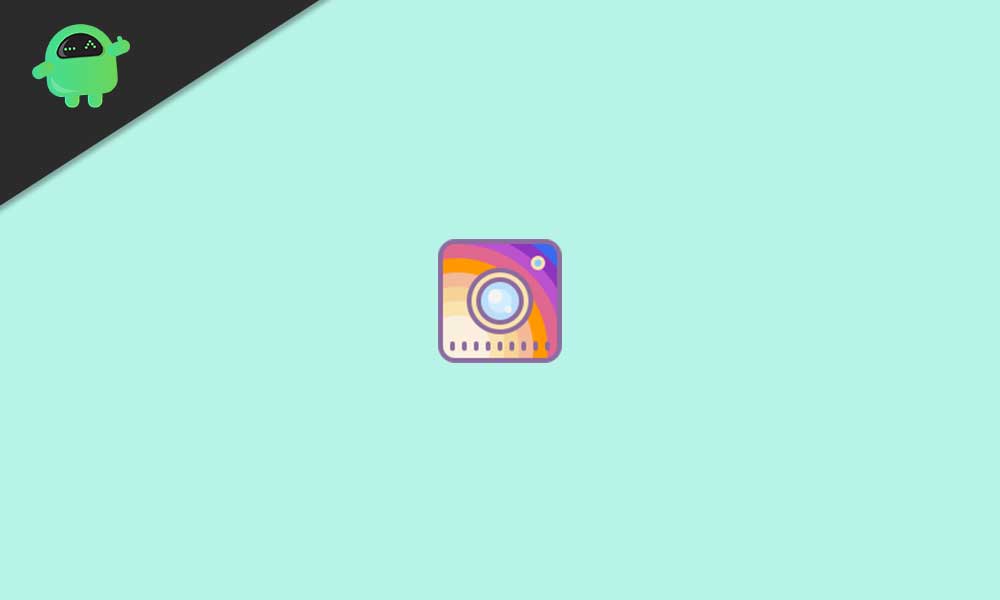 What is the Soulmate Filter on Instagram?
As we've already mentioned, the Soulmate filter on Instagram is an AR filter that gives you instant responses to the particular question 'Where is your soulmate?' It's created by the Instagram user 'erikasnacks'. Just like other filters, all you need is to keep trying to showcase your selfie in order to get a better answer. You can try multiple times if you don't like the answer and that's the best part of this filter because every time you will get a different answer.
How to Get 'Where is your Soulmate' Filter on Instagram!
First, open the Instagram app on your mobile.
Head over to the Search section and type erikasnacks.
Tap on the first result to visit the profile of the creator of this filter.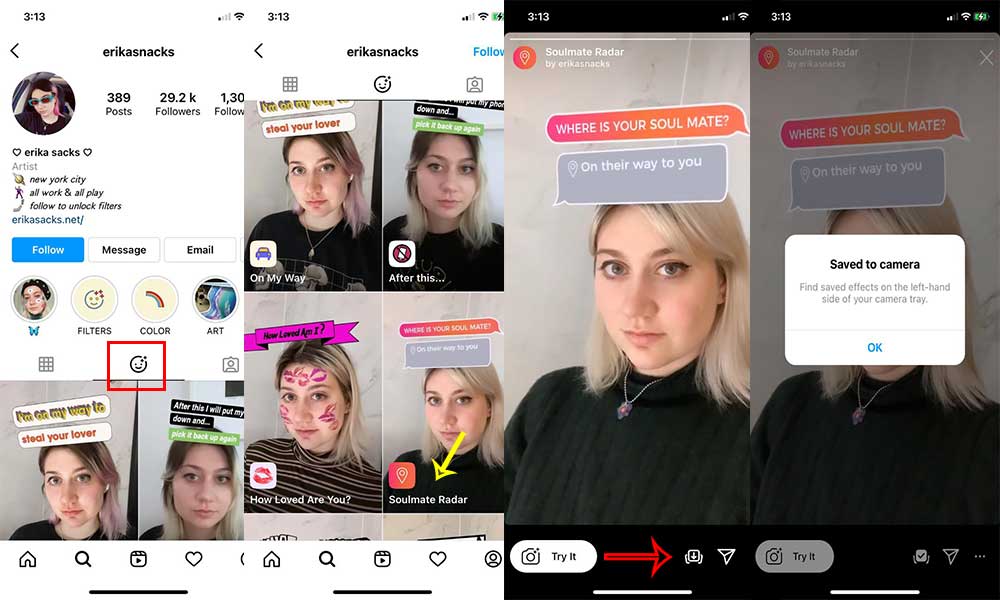 Tap on the emoji (filter) icon on her profile > Scroll down a bit and select the 'Soulmate Radar' filter.
Make sure to tap on the Save filter icon that'll be saved to your account.
Once added, you'll be notified that the filter is saved to your Instagram camera.
How to use the Soulmate filter
As you've already added the particular 'Soulmate Radar' filter on your Instagram account, you can easily access it by launching the app camera.
So, just go back to the home screen of your Instagram and open the camera section.
Now, swipe left or right to locate the Soulmate Radar filter (location icon with orange background).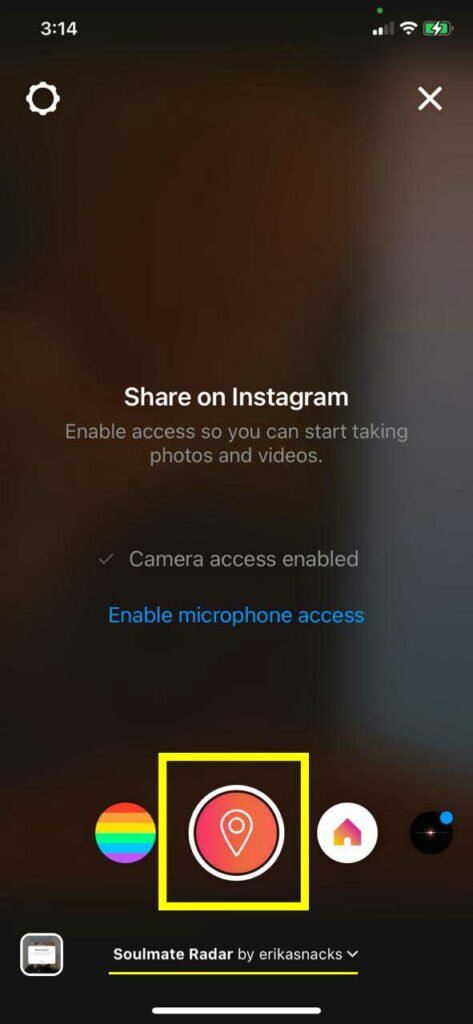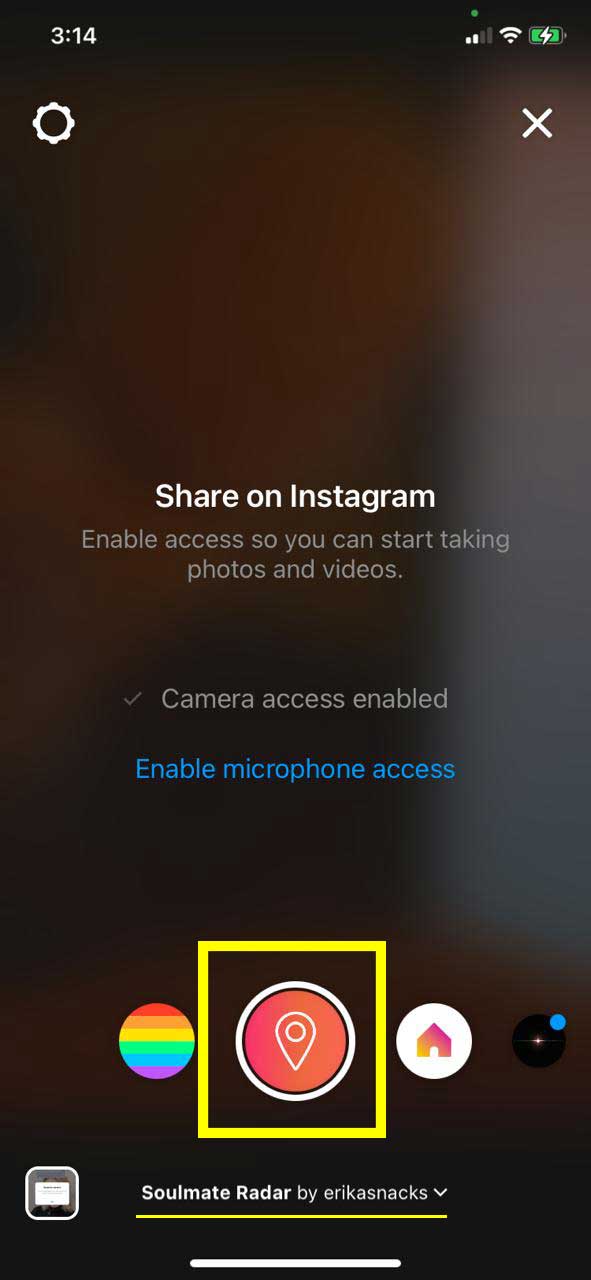 It's also worth mentioning that this filter only works when it detects a face on the screen. That means you'll have to use your selfie camera.
Just tap and hold the Soulmate Radar filter button until you get a proper response from it.
You can move your face a little bit to get different responses in real-time.
Once done, you can release the button.
Finally, if you want, you can save that filter video to share on the platform.
Enjoy!
That's it, guys. We hope this article was helpful to you. For further queries, let us know in the comment below.