Upgrading Windows is though a bit of technical procedure, but you can always do it yourself with proper guidance. But, the problem occurs when the upgrading process crash every time you try doing it. For this, you need to change the way you upgrade your Windows 10 system. The update you are trying to install for your Windows 10 may have some faults; therefore, using an external source of installation can be the best fit for your problem.
Particularly, if you are getting an upgrade error 0xc1900201, then you need to go by the following guide. The error usually occurs when there is an issue persisting either in connection or updating the server. But, we have prepared a list of the best solutions that can either endow you with a viable alternative or can serve you with answers to fix the error. All you need to go through the following steps as that can be highly assistive for you.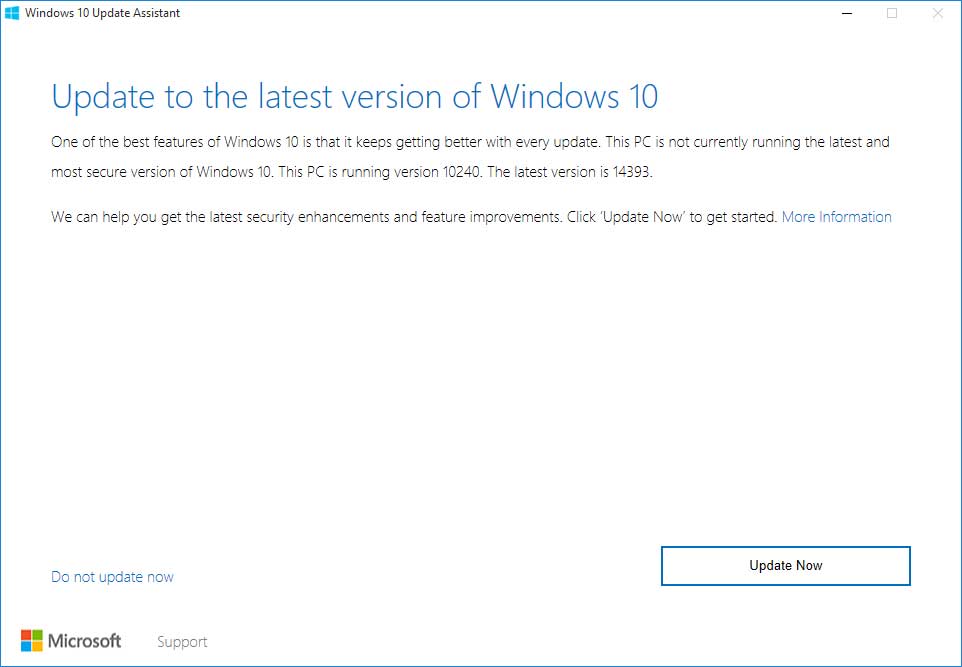 How to fix the Windows 10 upgrade error 0xc1900201?
Enlarge System Reserved Partition
When you expand the System reserved partition, there are equal chances for it to work or not. In case it does not work, you need to move to complex workarounds to make this method work. In such a scenario, resizing System Reserved Partition can be the best gig to get the latest update that is Falls Creator Update.
Its nominal values usually very near 100 MB while you will need something from 200 MB to 600 MB to upgrade your System with the latest Windows 10 update. Though it's not an effortless operation to perform, yet using Ease US Partition Manager can make it easy for you. Here are the steps that you will have to abide for a better resolution.
The first step is to create a system repair disk for something that can go awry.
Install EaseUS Partition Manager and download it.
Install that nifty tool and then run it.
Choose your System partition, make sure you choose one where you installed Windows 10 originally (Usually it is C:)
Tap on Resize/Move.
In the drop-down list below, Decide size and position, decrease the available space value for about 600 MB.
Then, you will see free and unreserved Unallocated space; then, you can reboot your PC.
Once the startup process completes, press on the Windows key + R to access Run elevated command-line.
Inside the command line, write diskmgmt.msc and tap on the Enter.
Then, Right-click on the option saying System Reserved Partition and pick Extend Volume option.
Insert unallocated space that you created to System Reserved Partition and then save changes.
Reboot your PC again and start to update the procedure from the start.
With this, you will be successful in installing the latest version of Windows 10 without any error.
Utilize Media Creation Tool
If you are unable to rectify the error even with the first method, then you need to try an external source to download the Windows 10 update. For this, you can make use of USB, or you can use a DVD comprising installation files inside. To do so, Media Creation Tool is the best software that can help you in upgrading the procedure. The following are the steps with which you can utilize the Media Creation Tool effectively.
Get Media Creation Tool software first.
Run the application and allow the Licence Terms.
Select Upgrade this PC and then downloading process will begin.
After downloading files, Media Creation Tool will begin upgrading Windows.
Wait for up to 2 hours, according to your Windows 10 version and bandwidth.
In the end, you will get clean Windows 10 installed on your computer.
Perform a fresh re-installation
When you get nothing constructive from the methods mentioned above, you need to perform a re-installation procedure with a fresh start. After renewing your PC, it will pack with the Windows version 1709 that is Fall Creators Update.
Make sure you follow the clean re-installation process, usually for which you can browse the internet. The process is simple for which you first need to uninstall the current version of Windows 10 available in your System, after which you can install the latest one from the Microsoft Store.
Manual Update
For manual updating procedure, you need to abide by the following steps, which are as follows.
Open your computer and sign-in as an administrator.
In the start button interface, you need to choose "All Programs>Accessories>SystemTools."
After this, you can tap on System restore option available here.
A new window will open there in which you need to choose, "Restore my computer to an earlier time" and then tap on Next.
Prefer recent System restore point from the drop-down list and then press Next.
In the confirmation window, you have to press the Next option again.
Reboot your computer after completion of the restoration procedure.
In this way, you will not see any error while updating your Windows 10 to the latest version.
Note: Windows 10 update installation is not a quick procedure; therefore, you need to keep patience as the process involves downloading a plethora of files. Thus, the operation can be too slow due to the low signal strength of the internet, or sometimes your computer does not have enough space. Creating enough space for files to download is solely your responsibility; therefore, you must not neglect it.
In any case, you are still unable to fix error code 0xc1900201, causing hindrance to your upgrading procedure of Windows 10; then, you need to report the issue to the Microsoft team. They will endow you with the best hack to get rid of this error. Also, you need to ensure that your computer has a proper backup. The reason to do is the sudden loss of your data and files.
Above that, maintaining a stable and robust internet connection is another hack that you must keep in mind. Sometimes, the files get corrupt due to which Windows do not install successfully. Therefore, you need to pay a keen eye to the whole process to avoid the silly human errors. After reading this article, if you have any queries or feedback, please write down the comment in the below comment box.