Microsoft always releases Windows updates on a regular basis to fix all the bugs and errors. Sometimes these regular updates fix the existing bugs and errors but create some new errors and bugs. Some of these bugs cause screen glitches, video not showing, or audio not working on Windows 10 PC. This happens because updates break some of the system functionality or some of the software functionality like an audio module, some drivers, etc.
Users always have an option to report this error to Microsoft as soon as they face it. Sometimes Windows itself detects the errors and sends a report to Microsoft so that they can fix it. Sometimes Microsoft takes time to release the next update, and the user has to wait for it. We are going to provide a solution for one of these issues, which sometimes occurs after you update the Windows.
This issue is about Audio not working after the Windows 10 update. Sometimes when you update the Windows, you face no audio issue, this happens because of the audio driver failure or compatibility issue. We are going to provide various solutions available to fix this issue do that you don't have to wait for updates to fix it.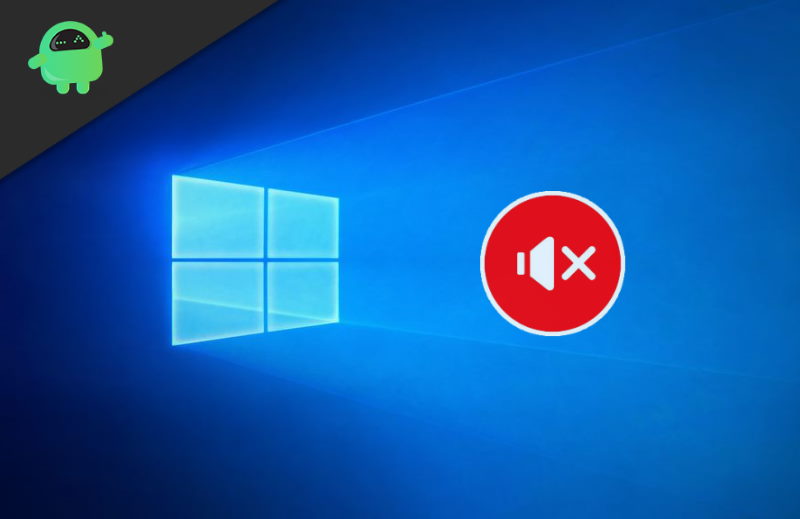 After Windows 10 Update No Audio Working: How to Fix?
There are several reasons why you are not able to hear sound after windows 10 update. So you have to troubleshoot and figure out what is the main cause of the issue. Down below are few methods to fix windows 10 update no audio working problem.
Method 1: reinstalling the audio driver
As we all know, in most cases, audio errors or no audio issues occur because of Driver issues. The simple and easiest solution to this is by reinstalling the Audio driver.
Firstly, you can do it by installing Microsoft default audio driver, or you can download the audio driver from the official vendor's site. You can get both just by googling. Just download the file and install it, and you are good to go.
Method 2: running system restore
Try the audio driver method first to solve no audio working after Windows 10 update, as it is easy and works most of the time, but if it doesn't work, then you can fix the issue by running the system restore.
To use this method, you need to enable and create a system restore point before every update. If you do this, you can restore your setting to your restore point if anything goes wrong after update. If you already have a restore point created, then follow the steps to restore it.
Firstly, go to your search bar and search system restore. You can also use Cortana for searching. Now click on the Create System Restore option from the search.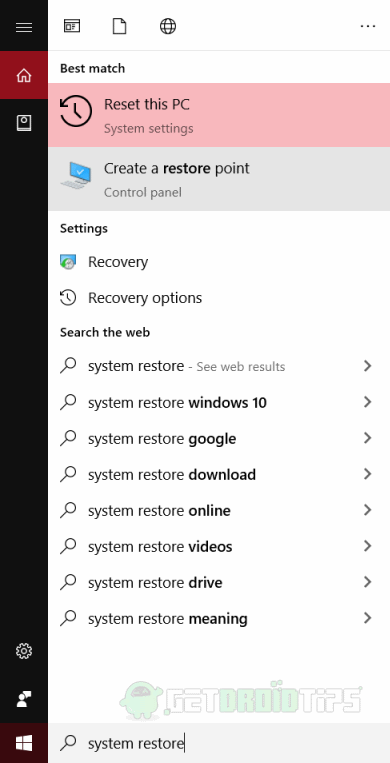 It will open a new window. On the next window, Click on System restore point option and click on the Next option.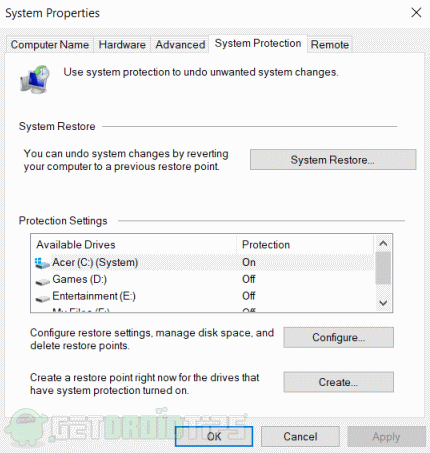 As you click on the Next option, you will see all the available restore points which you have created. Choose which one you want to restore and click on the Next button.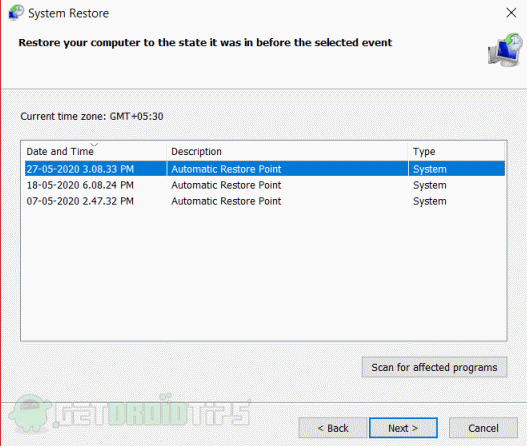 It will be restored in some time, and you will get your issue fixed. If you don't know how to create a restore point, we are mentioning the method to do it.
Method 3: By system restore point in the window
First of all, search system restores in the search bar or Cortana and click on the first option. Clicking on it will open a new System Properties window. There will be an option labeled as System Protection, click on it.
Now, you will see all drives make sure C drive has Protection enabled. There will be an option labeled as Create. You have to click on that to create the restore point.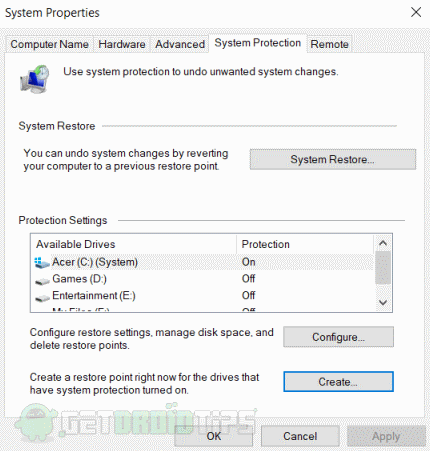 It will open a prompt that asks for a description of a restore point. Write restore point date in it so that you can restore it and recognize it whenever you need it.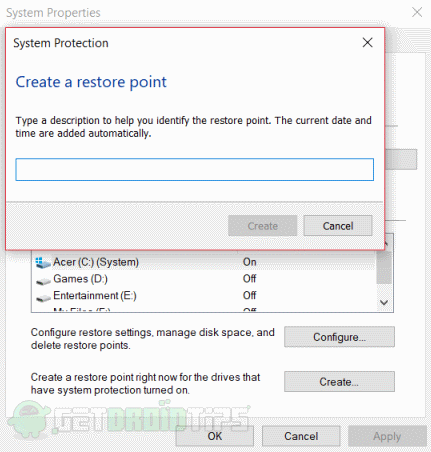 After that, click on create to create a restore point. The restore point will be created in a minute or two.
Conclusion
These are the ways to fix audio not working after the update in Windows 10 issue. We recommend that you check the reviews of the updates before downloading them and installing them. This way, you will know if it has any kind of bugs or issues. Always create a restore point before the update so that you can go back if you face any issues.