The gaming community is highly excited about the release of the Xbox Series X in the holiday season of 2020. Once we have our favorite console in our possession, it is incredibly satisfying to customize it with unique customized skins and wraps. It really makes it more personal and takes the experience to a whole different level. With the release of next-generation consoles in the coming months, the demand for custom skins is bound to rise even more.
These skins are worth acquiring for anyone thinking of buying the Xbox Series X when it is released. In this new article, we will present to you our picks for the best custom skins for the Xbox Series X as of now.
Custom Skins for the Xbox Series X
Halo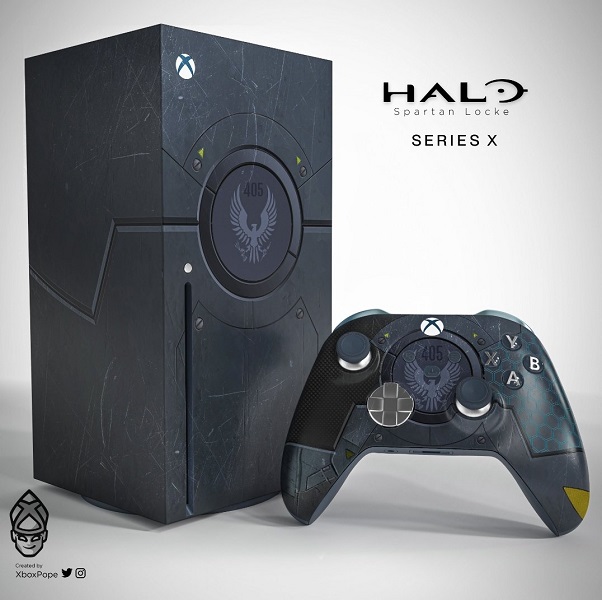 This is a creatively rendered skin inspired by the popular Halo franchise. It is available in the Master Chief's signature green color, which features a number of features associated with that character, including a cool UNSC crest. This skin was created by the amazingly creative and skilled POPeART. Make sure you pay a visit to his Twitter handle @XboxPope to check out a number of cool custom skins. We have listed several of them below as well.
Oil Paint Set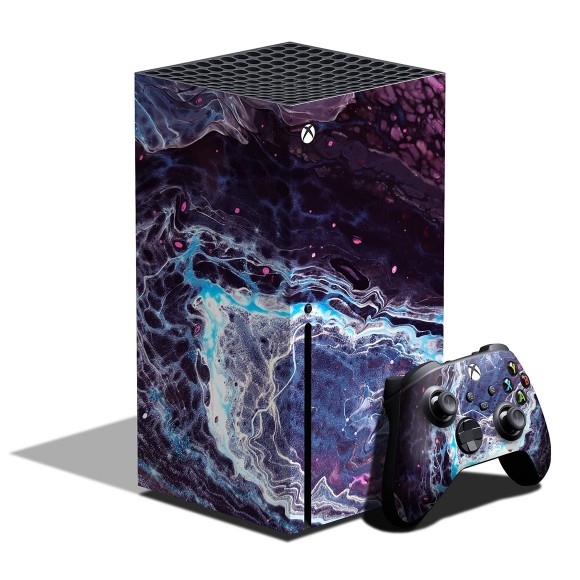 Oil Paint-based custom skins are not preferred by everyone. However, they do have a special look of abstractness about them that many will find appealing. You will be able to obtain eleven unique oil paint sets from the Slick Wraps website as of now.
Adventure Time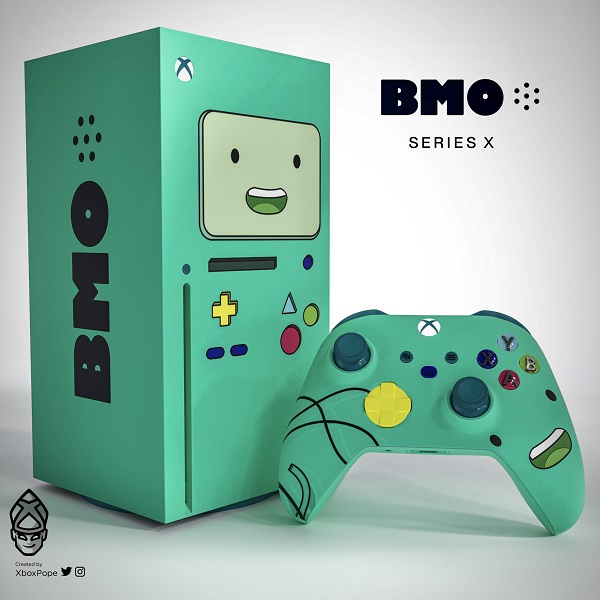 This is a sweet concept developed by @XboxPope for the Xbox Series One. That baby blue color is particularly adorable. For now, this one is still in the initial stages. But the work that has gone into it is truly appreciable. There are definitely going to be many more Adventure Time skins by the time the Xbox Series X is officially launched.
Gears of War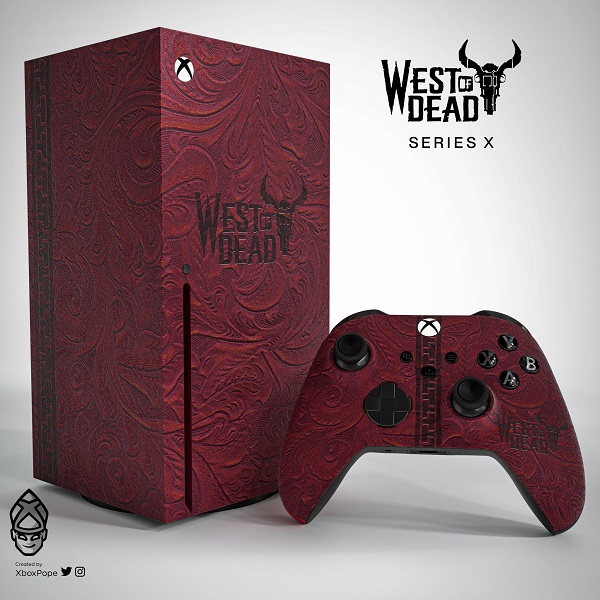 This is another wonderful skin from @XboxPope. It clearly displays the well-known Gears of War logo and features not only a bold red-and-black hue but a gritty texture to go along with it as well. The design for the controller's skin is particularly sumptuous. Although it is only a concept as of now, we hope it will be available to buy when the Xbox Series X is launched.
Wood Set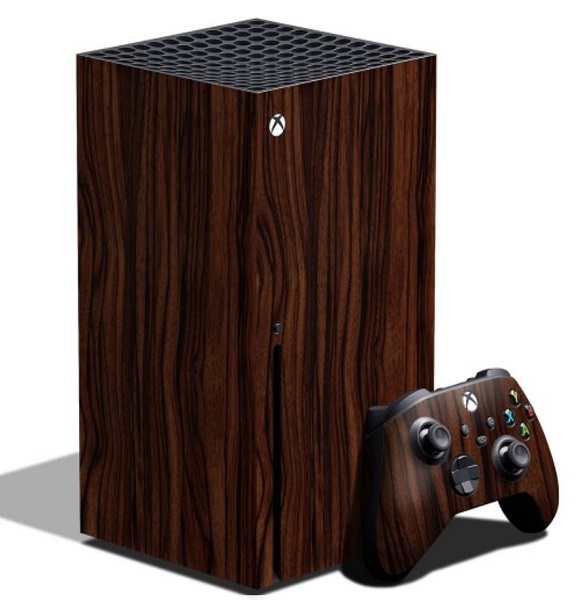 This is another skin by Slick Wraps and, as the name makes it obvious, is wood-themed customization with a sumptuous and regal design. You can see the finesse and almost imagine touching that polished surface just looking at the concept art! It comes in a number of different colors as well.
Star Wars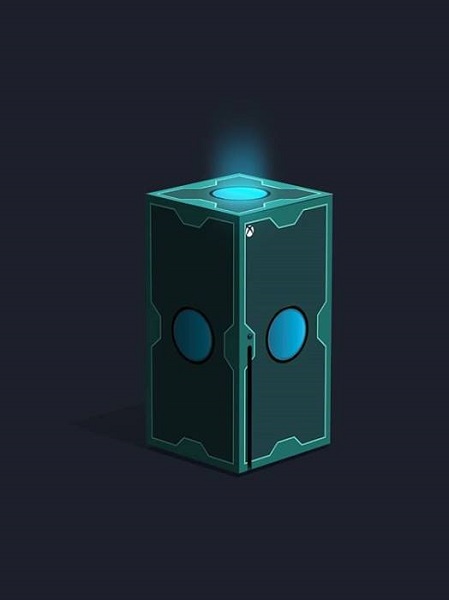 This innovative design by the Melbourne-based creative artist, Bosslogic, has the unique distinction of making good use of the original shape of the Xbox Series X console itself. It features Han Solo trapped in the carbonite prison. You can visit Bosslogic's Instagram page for several more interesting concept arts.
Black Carbon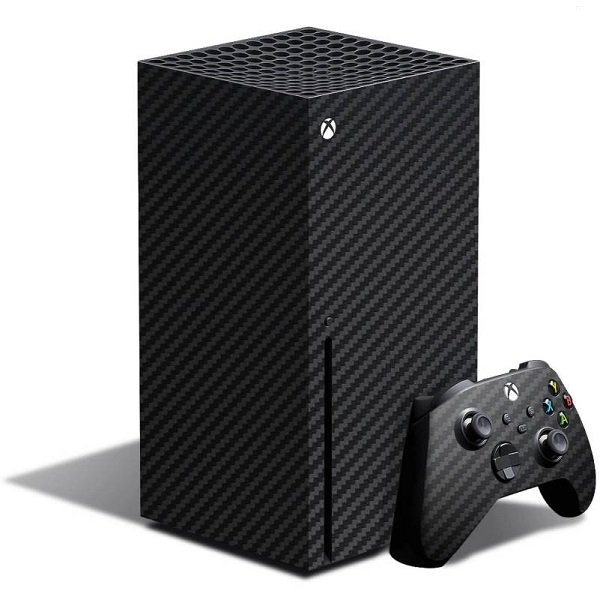 This is a beautiful dark carbon fiber inspired skin by Xtreme Skins. It is simple but very elegant and stunning to behold. You will also be able to purchase a matching wrap for your controller at a reasonable price.
Doom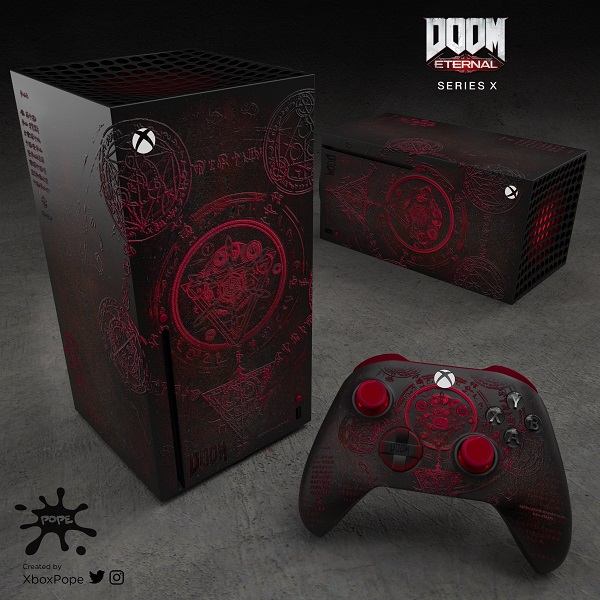 Fans of the Doom franchise need not look any further! This is another amazing skin by @XboxPope. Although it is not available to buy right now, it will hopefully become so eventually. It is cool, stylish, and amazingly detailed, just like the game it is based on. Both the console and the controller receive equal attention with this one.
Assassin's Creed: Valhalla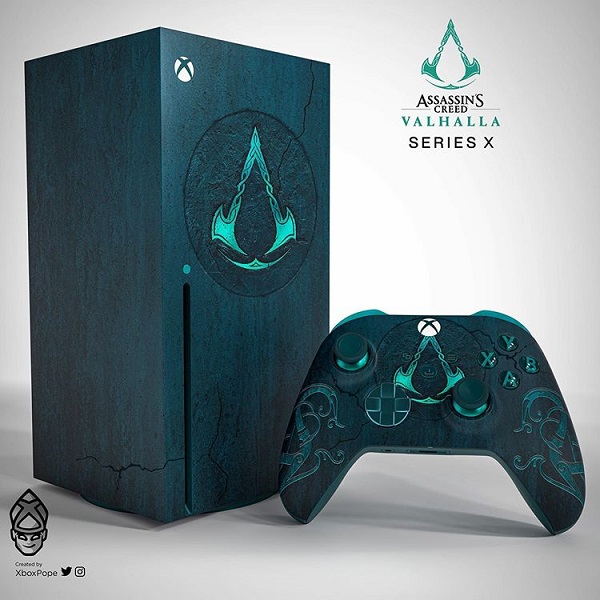 If you are a fan of the popular Ubisoft series, make sure you check out this one. It is another amazing concept by @XboxPope and comes in a gorgeous blue shade, featuring the well-known symbol of the assassins. Understandably, there are a number of Norse-themed patterns depicted as well. It is not available to purchase right now, but hopefully will be after the game is officially launched.
Marble Set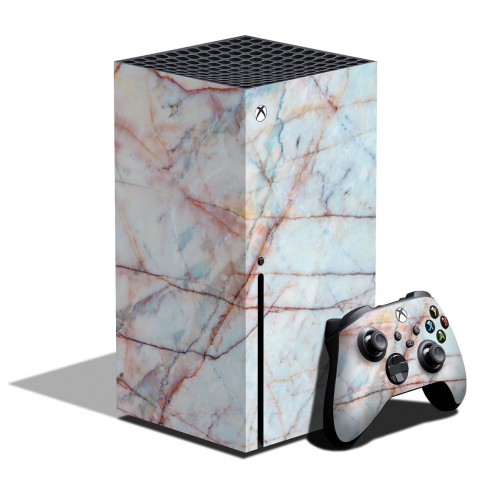 Marble brings with it a sense of antiquity and royalty. This beautiful design by Slick Wraps is genuinely suave and provides a whole new aura of excellence to the Xbox Series X console. As of now, there are twelve different shades of marble skins available to purchase on Slick Wraps' official website. You should visit it and see them yourself for sure.
CyberPunk 2077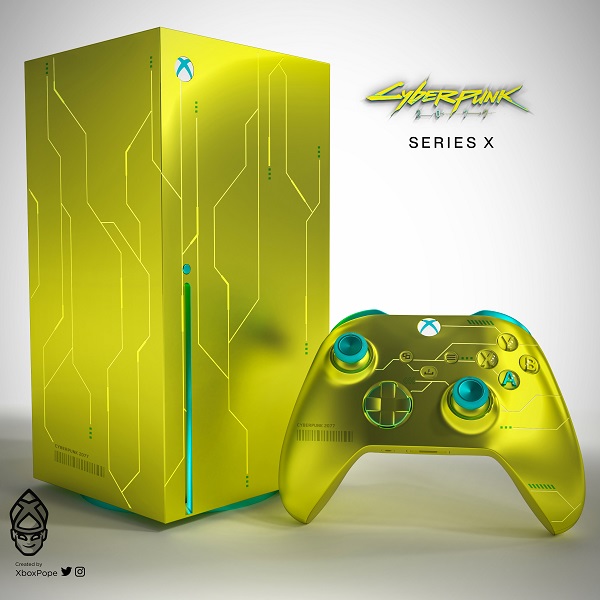 This skin is aptly futuristic-looking to go with the theme of the hotly anticipated upcoming game. That lustrous yellow hue is absolutely delightful to look at, and fits really well with the shape and look of the Xbox Series X console. This is another excellent skin by @XboxPope.
Minecraft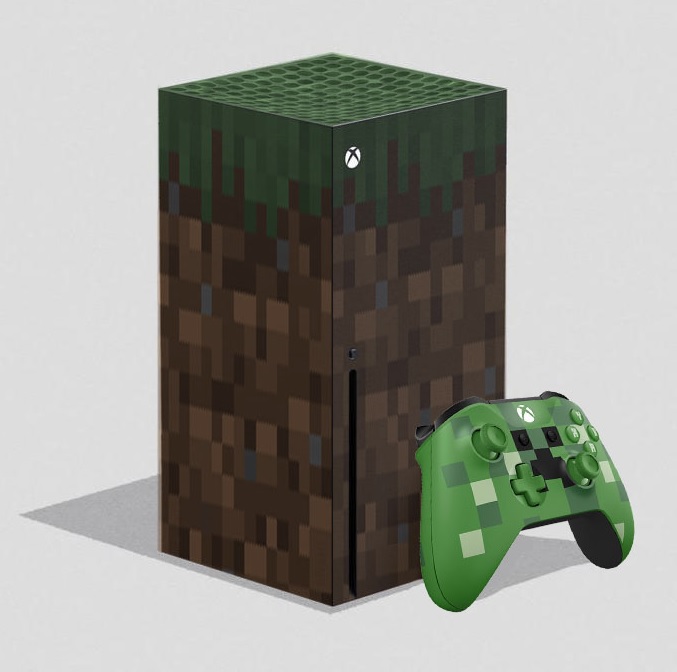 This innovative block makes your Xbox Series X look just like one of those dirt blocks from Minecraft. It has everything from the right colors to that vintage pixelated texture. It may not be for everyone, but fans of the game should definitely take a look at it.
Deep Space
Although it is not clearly apparent in this web image, this one has a truly stunning "deep gloss glitter" finish that is truly marvelous to look at. The wrap for the controller is wonderful as well, but you can also try combining it with other skins if you wish. This one is another excellent skin sold by Slick Wraps.
Ninja Garden
The grim black and grey color scheme of this gripping skin by @XboxPope is very apt for what it represents. I should add that the plant design that comes with this one is truly gorgeous to look at. This is another concept art that will hopefully become available for purchase after the release of the Xbox Series X.
Arsenal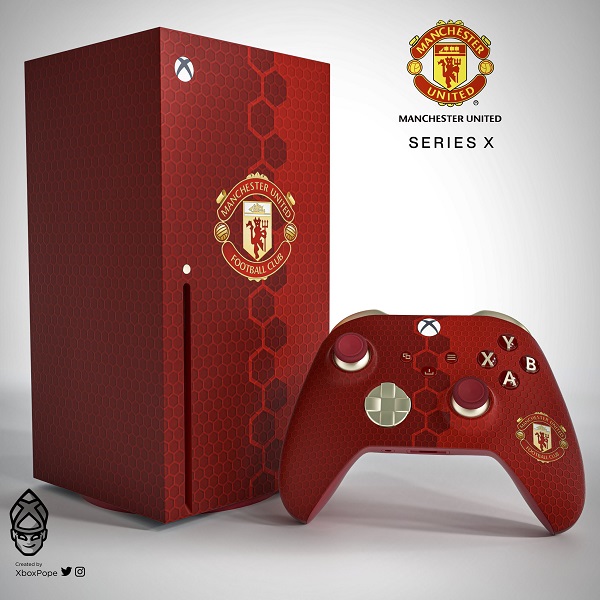 Whether or not you are a fan of this football team, the design and color scheme of this skin by @XboxPope is simply stunning. A mild red color hue with a gorgeous texture, this one especially does justice to the controller's portion. It receives a truly sporty and cool look. This concept of art will hopefully become available for purchase after the release of the Xbox Series X.
That is it for now. We hope you had a great time going through these custom skins as we eagerly wait for the Xbox Series X to be officially launched. If you liked our guide, don't forget to check out our other Windows Guides, Gaming Guides, Social Media, iPhone Guides, and Android Guides to read more. Subscribing to our YouTube Channel can help you win our $150 giveaway contest. If you have any questions or feedback, comment down with your name along with the email ID, and we will reply shortly. Thank you.