Some devices have a blue screen of death, and Microsoft Xbox has a Green Screen of Death. Trust me; you aren't alone if stuck on a green loading screen. Hundreds of thousands are currently struggling with it and want to know why it happens and how to fix it. Perhaps you have come to the right place as we at GetDroidTips have coined some troubleshooting methods that you can employ to kick off Xbox stuck on the Green Loading Screen issue for good.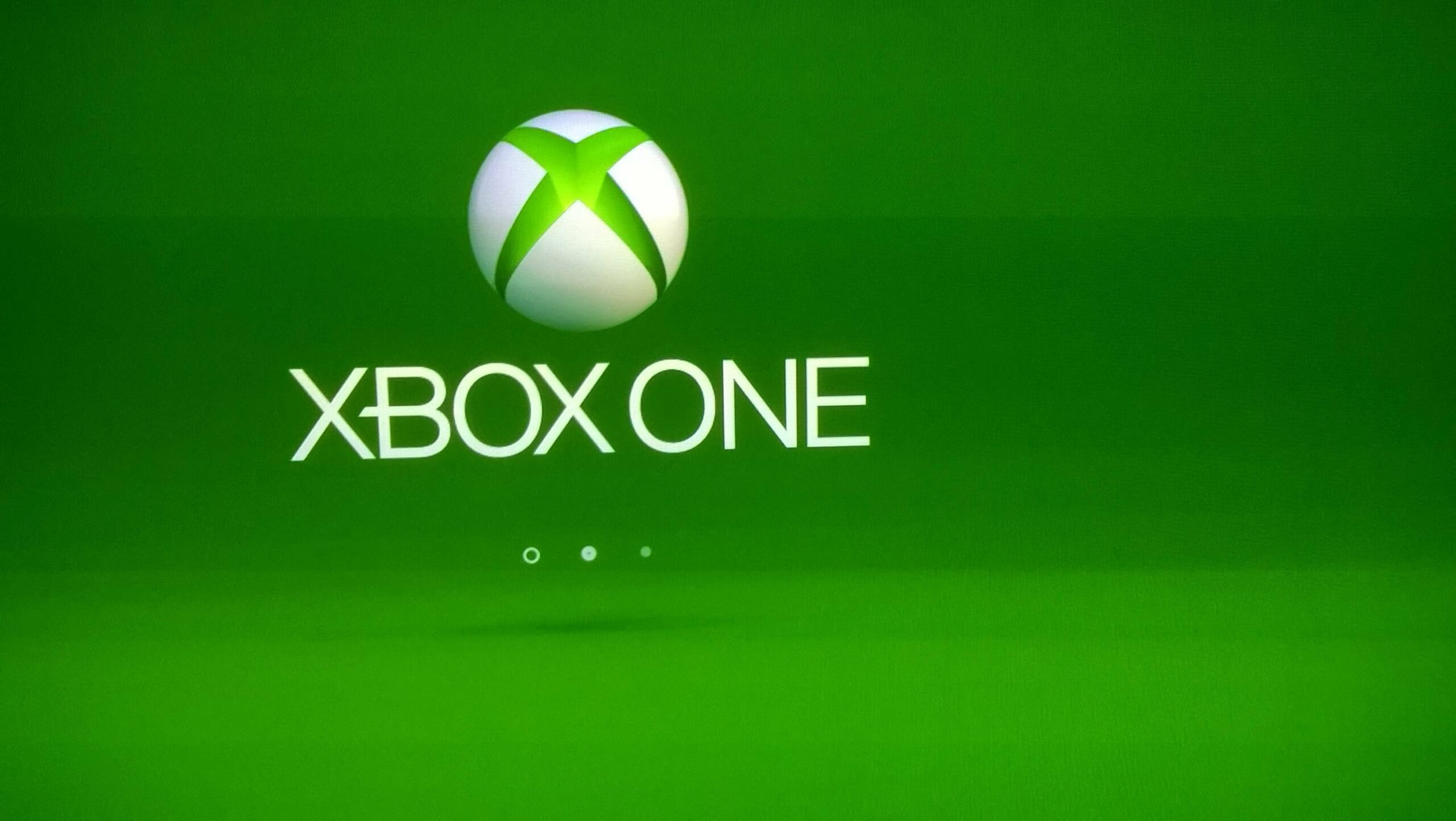 What is the Xbox Green Screen?
In true essence, an Xbox Green Screen of Death is referred to as the green loading screen that shows "Loading…" for infinite time. It is frozen and thus, you can use any buttons too and it doesn't boot as well. If you ever get stuck at a green loading screen, it will take forever to escape it so read along to know how to do it quickly.
What causes the Xbox Green Screen of Death?
There are many probable causes of Xbox being stuck on Green Loading Screen and here are some that I was able to find out.
A corrupted hard drive on Xbox means it will struggle to read and write and thus, you will be forever stuck in the green loading screen. This could happen mid-game when you were deciding the place strategy to shoot the football to the goal during a penalty kick in FIFA 2020.
Failing or incomplete can trigger the green loading screen on Xbox consoles as well which means you will have to complete the upgrade to get out of it.
If your console enters a system integrity check after an unexpected shutdown, you might end up with a green loading screen. However, bypassing the issue is relatively easy.
Issues related to server communication between Xbox and Windows that results in software error can trigger the stuck on green loading screen issue as well.
It could be a temporary glitch.
How To Fix Xbox Stuck On Green Loading Screen?
Now that you know why your Xbox console gets stuck at the loading screen, here's how to fix it.
Bypass Xbox Security Check
This particular troubleshooting method works if the primary reason why your Xbox console got stuck in the loading green was because of an integrity check. This method helps you bypass it.
Firstly, start with an Xbox console stuck at the green loading screen window.
Connect the controller to the console.
Tap on the "Guide" button on the controller, keep it pressed for a few seconds, and press Start Menu for 2 seconds.
Next up, remove the battery of the controller and wait.
The console will automatically boot itself in normal mode. Again, this works only if you are stuck in the loading green due to an integrity check.
Hard Reset
This is another way to fix the Xbox Stuck On Green Loading Screen that should fix if it was a temporary software glitch. Here's how you can do it.
First up, long-press on the power button of your Xbox console for a couple of seconds.
The system would reboot itself, possibly bringing you out of the stuck-at-loading green issue if no serious issue triggered it in the first place.
Perform a factory reset.
There's a factory reset that you can pull off to fix the annoying green screen of death. When doing a factory reset, take a backup cause it is better to be safe than sorry.
Tap on the Xbox key on your console for 10 seconds and power it off.
Next up, long-press on the binding/sync button, eject button, and power button together for 15 seconds.
Release the keys when you hear 2 beep sounds which are your cue to leave the keys.
Select "Factory Reset" from the option and follow the on-screen instructions.
Checkmark on saving installed games.
Once the process is done, reboot the console and check if it boots in normal mode.
Offline System Update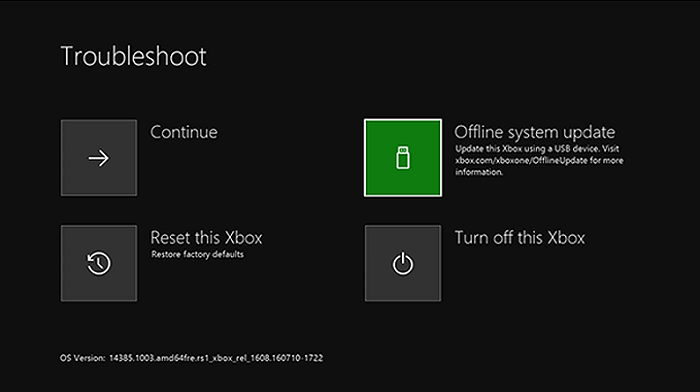 OSU or Offline System Update is a process that you can use to update the firmware of your Xbox console using a USB flash drive.
You'll need a computer with Windows OS, a USB port, and a working internet connection. A USB flash drive with 6GB+ of storage (take 8GB to stay on the safe side) is also formatted as NTFS. Follow the procedure mentioned below.
Plug the USB drive into the PC and format it.
Go to My Computer >> Select the USB drive.
Right-click on the drive and go to Format >> File System >> change it to NTFS and hit "Start".
First, download Xbox Offline Update from Xbox official website. E.g., Xbox One uses OSU1.
Open the file you just downloaded on the computer.
Use ZIP Extractor or another program to extract the said files.
You will get the file "$SystemUpdate" that you need to copy and paste to the USB drive.
Eject the USB drive.
Next up, use binding/sync + eject + power button together to power ON the Xbox console until you hear 2 beeps. Release the buttons.
Plugin the USB flash drive into the console.
Select "Offline System Update" from the options.
The process will take some time; however, if successful, you will get a hold of your console to fix the Xbox stuck on the green loading screen issue for good.
Hardware Issues
You tried resetting to factory defaults, hard resetting and even did an offline system update but to no avail. Assuming that nothing's left on the software side to test, it is likely a hardware issue. It could be anything from a corrupted hard disk or physical or liquid damage. You can use an external hard drive to substitute for an internal one. You can also report the issue to Microsoft or the retailer you bought it from for a resolution.
Conclusion
I hope you must have been able to fix the issue by now. If not, you can always report the issue to a service center or checkout with Xbox Support first before proceeding further.