Snowrunner makes available in the game, from time to time, upgrades for various vehicles to make your gaming experience more seamless. You should always source for available upgrades of vehicles to give you better chances against the elements in the dangerous environment you are driving in. One of such upgrades is available for the YAR 87.
Designed for the best possible off-road experience, the YAR 87 is a vehicle built to sojourn the off-road terrain without much effort. It is equipped with custom-built low-pressure tires as well as a modern all-wheel-drive system.
Where to Find the YAR 87 in SnowRunner?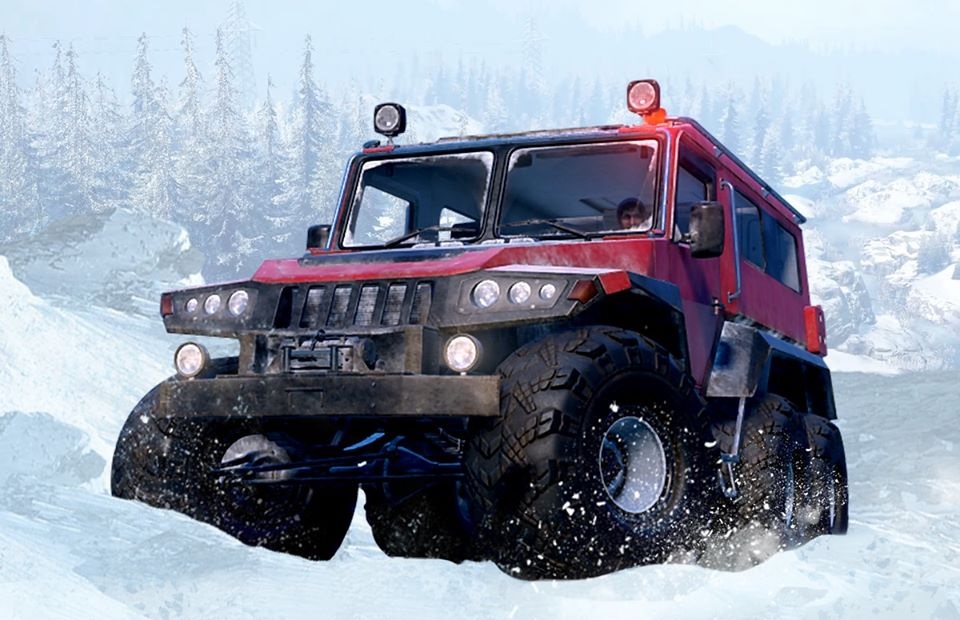 One thing you must note about the YAR 87 is that it's not a free vehicle like the ANK MK38, Pacific P16 or TUZ 420 Tatarin Tanker. This means you can't get the vehicle just by driving to a remote, hidden location; you have to purchase it in the game, and before you can purchase it, you have to get to Rank 10.
Once you purchase the vehicle, however, it's recommended that you upgrade it to further enjoy its capabilities. Thankfully, you can find the upgrade to the YAR 87 for free, but you need to know the location of the upgrade, which can be quite tricky.
YAR 87 Upgrade Location
The YAR 87 upgrade, like many others, is in a hidden place. It can, however, be found at Zimnegorsk of the Drowned Lands of Taymyr, Russia. In order to gain access into Zimnegorsk, you have to enter in through the Quarry which you must have unlocked earlier in the game. The upgrade will be found right in the middle of the map; north of the Factory and Oilfield Delivery.
When you enter the road, finding the truck's upgrade is very easy from there. All you have to do is follow the road until you get to an area with a very big pit, surrounded by hills.
You will then go off-road into the pit and drive downwards till you get to an area marked yellow with a white arrow over it, right in the middle of the forest; that is exactly where the upgrade is located.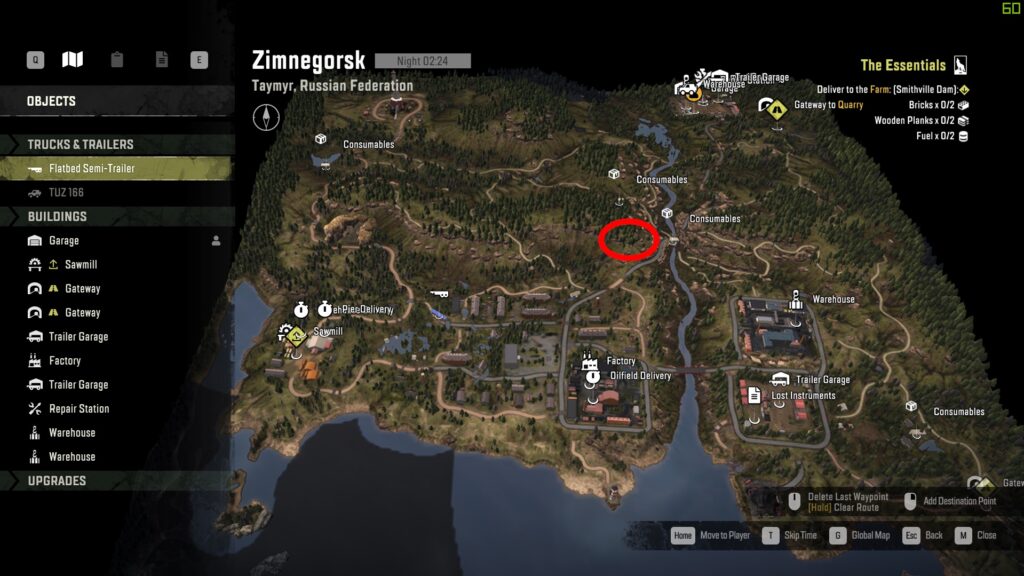 Finding the YAR 87 upgrade is as simple as that, but it appears it was made a bit difficult to get as the location is not readily visible on the map. The screenshot above, thanks to Redditor LegaRoSS, helps to pinpoint the upgrade's exact location on the map.