It's been a hard day at work, and now you're ready to relax with a few high-quality PC games. You still can't access the site even if you've tried several different things. Even when the login and password are correct, the error message "you've entered incorrectly" is frequently displayed. Other times, users may receive an error message stating that "Steam is having problems connecting to the Steam servers." An error notice stating that "Steam cannot currently process your request" may appear similarly.
These latter two error messages may result from a problem with your Steam account, which prevents you from signing in. As a result, we will recommend you verify the status of the Steam server in case other users are also experiencing problems with Steam login.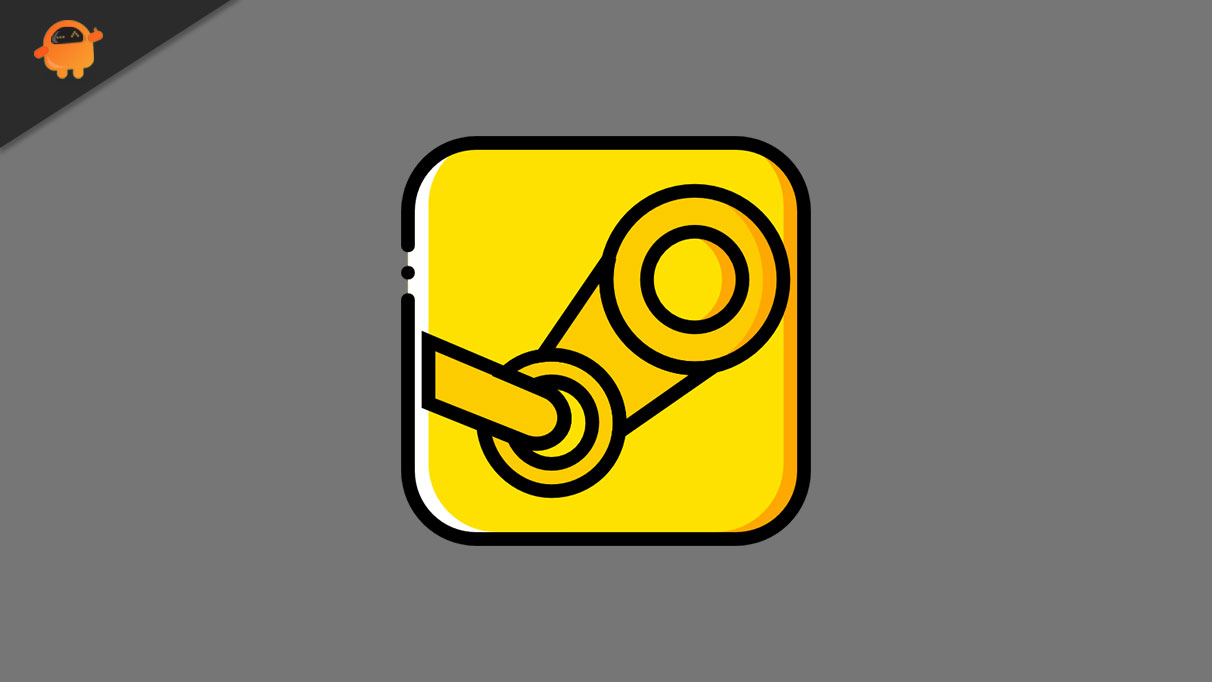 How to Fix If You Can't Log In Steam?
If you cannot log into Steam, we've done the legwork for you and produced a list of fixes. You will be able to enjoy those games again after following these steps. Does that make sense? Continue reading to learn more!
Note: These methods apply to Windows and macOS PCs, commonly used for logging in to Steam.
Fix 1:- Go Through Your Credentials
Most services allow you to log in using either your registered email address or a username that you create. As it turns out, after some investigation, there are a surprising number of situations when users enter their email instead of their Steam user name in the username box!
Also, don't type your Account Name or Password with your caps lock on.
It's also worth noting that your Steam profile name and username may differ. You'd be wrong if you think that a huge corporation like Valve will accept both formats.
So there you have it, the solution to your problems could be as easy as that!
Fix 2: Check for Updates on Your Steam Client
Bugs are an unavoidable part of any software project and inconvenient for everyone involved, even the developers. To use our example, a typo or one line of faulty code could prevent you from performing a login.
Fortunately, giant corporations like Valve have teams of developers and engineers working around the clock to fix any difficulties that arise quickly. Aside from that, these upgrades almost always provide additional functionality! As a result, you should maintain your Steam client up to current at all times.
To see if any Steam client updates are available, use the following command.
Go to the menu and select Steam from the top bar.

Once you've done that, select Check for Steam Client Updates from the drop-down menu.
The client will download and install any updates that are available if any are found.
Keep your Steam installation updated, even if it means starting your game session later than usual. This will ensure you have the latest features and bug patches so you won't run into any more issues in the future.
Fix 3: Try Restarting Your Steam
One of the most typical fixes when troubleshooting is to restart the device. This is for a good cause. Restarting your smartphone might solve a lot of problems.
Rebooting the Steam client should fix any problems you've been experiencing. Additionally, it aids in the resetting of the Internet connection on your PC. If you can't sign in to Steam, try restarting your computer.
So give it another go now that your computer has been completely rebooted.
For Windows
First, Click on the Windows icon with the help of your Keyboard. Alternatively, you may click on the same icon present in the lower-left corner of your screen.

Then click the Power button on the Start menu.

When you've finished, select Restart.
For macOS
Restarting your system is as simple as clicking the Apple Menu in the upper left corner of your screen.

Then select Restart from the menu that appears.

Finally, click Restart when prompted with the question, "Are you sure you want to restart?".
Fix 4: Check for Your Internet Connection
As always, we recommend that you check your device's Internet connection. To use Steam's services, you must have a reliable internet connection.
We recommend running Ookla's speed test to see if your Internet connection is the cause of the problem, even if countless other sites can do so.
Verify the latency and speeds after your results have been shown. Steam's services can be used with latencies as low as 25ms and download and upload speeds as high as 5Mbps.
Fix 5: Verify Steam's Server Status
So far, we've focused on resolving issues on our end – that is, on the customer's side. In other words, it takes a duo to tango. Steam's servers, like ours, may have a problem, making it impossible for users to log in. Various things, including scheduled maintenance, external attacks, and unplanned outages, can cause server downtime.
Users may encounter problems with Steam's services, such as our inability to log in if the servers are not fully functional.
So, how can we tell if this is a server problem?
By utilizing the DownDetector
Fortunately, there's a quick and simple solution! Any popular server's status may be found by performing a simple Google search. This is where Downdetector's Steam Page comes in handy.
It lets you know if the server is down and tells you roughly where the people who reported it are. This way, you'll know exactly which region's Steam services are unavailable.
While Steam's help account includes an embedded Twitter feed, it hasn't been updated since 2017. Therefore it's no use in this circumstance. Luckily, you can immediately tell if the problem is on their end rather than yours if you have all this information readily available.
Exploiting Statistics Provided by Steam
Steam's official statistics page can also be found here. Even though it doesn't provide the same level of detail as Downdetector, such as location monitoring, it does provide information on the number of concurrent Steam users and the titles they're now playing. There is a good chance you're not the only one having trouble logging in to Steam. Once these server-side difficulties have been fixed, all should return to normal. Even so, contacting Steam's help team at support@steampowered.com won't harm you.
Fix 6: Login Using a Web Browser
Occasionally, the issue isn't with your Steam account but instead with the Steam client itself. If you're having trouble logging in using Steam, use a web browser.
Try checking in to Steam by going to the login page and entering your username and password again. If you can log in now, we know the issue was with your Steam client, not ours. To fix your Steam client, go to Fix 7.
Try deactivating each browser extension one at a time if you're having difficulties logging in from the browser. This will let you know whether anything prevented you from signing in properly.
If this does not resolve the issue, proceed to the next repair.
Fix 7: Clear the Steam Cache
You may be unable to log in to Steam if your cache files are corrupted. You can repair it by deleting the local files. Here's how it's accomplished:
To open File Explorer, press Windows key + E.

Get into C:\Users\[Your Username]\AppData\Local\Steam.

Delete all of the files and folders in the Steam installation directory. Because these are only temporary files, there's no need to be concerned.

Start Steam and try to log in again.
Steam's client will no longer remember your auto-filled credentials when you remove the cache files. There will be no impact on your account or game files. If that doesn't work, move on to the next step.
Fix 8: Login Using a VPN (Virtual Private Network)
You may constantly try to log back into your account to continue playing those video games. This is how troubleshooting goes when you have problems signing in to Steam. Your attempts have been blocked because you have been locked out for too long.
Great. There's yet another issue. Fortunately, a Virtual Private Network can help!
So, VPNs protect your online privacy by routing traffic through a private server in a different country. As a result, your security and internet connection speed will improve both. This means that while you're connected to a VPN, your Internet IP address is no longer your own but one belonging to the VPN service provider.
Overall, Steam will no longer prevent you from logging in because it believes you're on a different network if you use a VPN. For those who don't want to use a VPN, there is a 30-minute lockout time. Using ExpressVPN for this is best, as it works well with the Steam client.
Fix 9: Use Network Troubleshooter to Diagnose the Issue
Use the Network Troubleshooter to diagnose the problem (For Windows 10)
Even if we're discussing diagnosing our gadget, let's also look at how it connects. Fortunately, Windows includes a handy built-in program to look for any network issues.
If you're having trouble logging in to Steam, it's possible that network connectivity issues are to blame. How to go into the network troubleshooter is as follows:
In order to get started, go to the

Network & Internet

tab in the

Settings

box.

To do this, go to the

Status

section on the left sidebar and check your status.

After that, click on the

Network troubleshooter

link in the right sidebar.

Last but not least, the troubleshooter will launch on its own accord. As soon as it finds anything strange about your network, follow its instructions.
Fix 10: Remove and reinstall Steam
Moving on, it's possible that corrupt program files or troubles with the Steam client's installation are to blame. Reinstalling the software ensures that all the code is fresh and error-free. As a result, you save a lot of time because you're taking care of everything at once! Check to see if you can log in to Steam after a fast reinstall.
Make sure to save your SteamLibrary before reinstalling because it will be deleted during the uninstallation. Make a copy of the steamapps file or relocate it elsewhere before deleting it. If you're looking for it, look in Program Files, then Steam. Steam can be found in the Program Files directory on your computer.
After uninstalling Steam, go to this page to get the most recent version of the Steam client for your OS. After that, you will be authorized to access your previously backed-up steamapps file and restore it.
In addition, Steam's guide to reinstalling the client is available here for reference.
For Windows User
To begin, open the Run window by hitting Windows key + R at the same time, then type appwiz.cpl and hit Enter or OK to finish.

Then, pick Steam by Valve Corporation as the publisher from the list of programs and uninstall it by selecting it with the right-click. Uninstall the application by following the on-screen directions. When it's finished uninstalling, it should let you know.

The next step is to launch the Run window by pressing Windows + R on your Keyboard. Click OK after typing Regedit to Open.

Two files should be deleted from the left sidebar of the Registry Editor window. For the first, remove the Valve file from HKEY_CURRENT_USER/Software.
Second, on 32-bit Windows, delete the Valve file under HKEY_LOCAL_MACHINE/Software. For 64-bit Windows, remove the Valve file from HKEY_LOCAL_MACHINE, Software, and WOW6432Node.
If you don't have patience, you can restart your computer or immediately download and install the Steam client from this page.
For macOS Users
If you'd want to see the main article written by Apple, you can find it here.
Getting Rid of Apps Using Launchpad
First, launch Launchpad by clicking on it in the Dock or selecting it from the Applications folder in your Finder. You may also use your

thumb and three index fingers

on your trackpad to pinch shut the trackpad.

Proceed by typing "Steam" into your browser's search bar at the very top of the screen. Instead, you can use your trackpad's two-finger sweep to see the next or previous page, respectively, to locate its icon manually.

Option (

⌥

) key or tap and hold any app until the applications jiggle, then press and hold Option (

⌥

).

Click the "x" next to the program you wish to remove, and then click Delete to confirm your deletion decision. The app is immediately removed from the phone.
No "x" means the app is not from the App Store or is required by your Mac. The Finder can be used to get rid of an app that wasn't downloaded from the App Store.
Delete an App Using Finder
To begin, look for the Steam software in the Applications folder of your Mac. You'll find most apps under the Applications folder, which you can access from the Finder's sidebar by clicking on Applications. Alternatively, you can also use

Spotlight

to find the app, then hold down the Command (⌘) key while clicking the app twice in Spotlight to launch it.

Then either drag the Steam app to the Trash or right-click it and select Move to Trash from the context menu that appears.

Once this is done, you'll be prompted for your Mac's administrator username and password.

You can also clear the Trash by right-clicking on it and then selecting Empty Trash.
Fix 11: Disable Background Apps that Cause Issues
You've reinstalled Steam, but you're still unable to sign in? Aside from performing a complete reinstall of the operating system, there is one more Option we can try (which no one likes). As an alternative, we recommend disabling bandwidth-intensive applications like FTP (File Transfer Protocol) and P2P clients. Filezilla and qBittorrent are two examples of such tools.
They need a lot of Internet because of how much bandwidth they consume. Your computer usually gives priority to these users when allocating incoming and outgoing bandwidth. As a result, your Steam client may be disconnected from the servers when you try to log in. As a result, it's pretty similar to how having something downloading or uploading in the background causes a high ping and unsteady gaming!
Consequently, if any of them are running, consider suspending or closing the programs.
Fix 12: Disable the Firewall
Whether it's a software or hardware firewall, the goal is the same: prevent your local network from accessing any unauthorized connections or data. As a result, you won't be able to access Steam's services if your network isn't set up to accept connections from the company's servers.
That said if you're unable to sign in to Steam due to a misconfigured firewall, check your network settings. As a result, we recommend turning off your firewall to check if that's the source of the issue.
For Windows Users
To begin, go to the Start Menu, click the search button (Windows + S), then select Virus & threat protection from the results.

Click Manage Providers on the right after that.

Select Open app from the Firewall drop-down menu.

Now select Public network from the drop-down menu.

Next, disable Windows Defender Firewall by clicking the toggle next to it.

Finally, click Yes to accept the modifications when prompted by the system with a message.
For macOS Users
Tap on the Apple logo in the upper left corner to access the Apple Menu, then pick System Preferences from the drop-down menu.

Select Security/Security & Privacy from the System Preferences menu.

Next, Click on the Firewall tab at the top of the following window's menu to open the Firewall configuration window.

Then, in the bottom-left corner, click the lock button to secure your data.

Allow changes to the settings by entering your admin login and password.

Turn off the firewall by clicking the button at the bottom of the screen.

You can immediately try to launch and sign in to the Steam client after turning off the firewall. If the problem persists, you need to try logging out and back in again.
Reminder: Before using your web browser or any other software, make sure your PC is secure by turning on your firewall again. To do this, simply go through the same process as previously, stopping only to turn on the firewall.
Note: The built-in firewall may not be working properly if your device is misconfigured. Further, if you wish to make any changes to the firewall settings, please refer to the documentation that came with your software or hardware.
Fix 13: Allow the Steam client via your PC's firewall.
If you're having login troubles as a result of your firewall's restrictive settings, we can help you set it up to entertain connections from the Steam client.
To ensure a reliable connection to Steam's servers, we can tweak the firewall's settings. As a result, the Steam client will have complete access to the game's servers.
Ports Listing
To ensure that Steam receives a reliable connection, you must enable the following ports on your computer:
To login and download content from Steam:
HTTP (TCP remote port 80) and HTTPS (443)

TCP remote port 27015–27030

UDP remote port 27015–27030
Using the Steam software
UDP local port 27031-27036: Remote Play

UDP remote port 27000–27100: Game traffic

TCP local port 27036: Remote Play

UDP remote port 4380
Your proxy should accept the following domains for general Steam HTTP/HTTPS requests:
steamstatic.com

steamcommunity.com

steamcontent.com

steamusercontent.com

steamgames.com

akamaihd.net

steampowered.com
Our firewall may now be configured to allow access to these ports and websites because we have the list of allowed ones.
For Windows User
To add Steam to the list of permitted applications, follow these steps.
To begin, use Windows key + S to bring up the search box next to the

Start Menu

, then type

Allow an app

past Windows Firewall into the box that appears.

Further, you will be prompted to make a change by clicking on the

Change Settings option

.

Next, look in the programs list for

Steam and Steam Web Helper.

Select all of its checkboxes to let it via your PC's firewall if it is present. However, if this is the case, move on to step 2.

Uncheck

Steam

and then click the

Remove

button to finish the removal process. Verify that you really do wish to get rid of the record.

After that, click the

Allow this program

to run on my device button.

Click the Browse button in the "

Add an app

" window.

After that, open

steam.exe

by double-clicking it or by going to C:\Program Files (x86)\Steam.

Once you have done that, proceed with a click on the "

Add

" button.

Finally, close the Allowed apps panel by clicking the

OK

button.
To add Steam ports, follow these steps:
To begin, use Windows + S to search for and open

Windows Defender Firewall

with Advanced Security from the Start Menu (Windows + S).

After that, go to

Advanced

and look for

Inbound Rules

in the left-hand menu.

Right-click

Inbound Rules

and then choose

New Rule

from the context menu that appears.

Next, enter the name of the

port

you want to open and press the

Next

button.

Similarly, enter the protocol (TCP or UDP) and the port number you noted earlier in the next window, and then proceed with a click on the

Next

button again.

Next, select the Option to

Allow the connection

and click on

Next

.

In the list above, choose the network type

Steam

recommends and then click

Next

.

After that, give the rule a relevant name and click

Finish

to complete the process.

For the final phase, follow steps 2-8 again for the

Outbound Rules

.
For macOS Users
Since the macOS firewall is application-based rather than port-based, adding ports is unnecessary.
Configure services and applications to have access to the firewall (macOS Big Sur 11.0)
To begin, go to your Mac's settings and use fix 12 to open the Firewall configurations menu (System Preferences).
Afterwards, select Firewall Settings from the drop-down menu that appears.

After that, select the services or apps you wish to add by clicking Add under the list of services. Click on the arrows depicting up and down next to an app's entry to allow or deny connections over the firewall.
Try logging in again after you've finished. If you're still having trouble signing in to Steam, double-check your internet connection.
Fix 14: Get in Touch with Customer Support
Unfortunately, if you have applied all the fixes listed above but are still unable to access Steam? We recommend that you contact Steam directly at support@steampowered.com at this time so that they can help you.
Make an effort to clarify and elaborate on the problem at hand. This will assist them in reproducing your bug and tracing its origin.
At The End
This concludes our tutorial for you. These are the top 14 fixes for problems with logging in or signing in to Steam that we've identified.
It's usually a good plan to log out and back in again after attempting each repair when troubleshooting. That way, you'll know for sure what was wrong and be able to avoid repeating the process in the future. Ultimately, you should be able to log in to Steam again and carry on gaming!
Before you go, let us know in the comments what you think by writing:
Is Steam refusing to let you sign in?
Is there anything else you can think of to fix these problems with the Steam login?
What additional Steam issues have you had?