If you are a music enthusiast, listening to music online, then definitely you are familiar with YouTube Music and Spotify. In this, two music streaming platforms abundant with music, allow every music lover to play their favorite songs. With tons of music, both online music stores varied in their features and aspects. In this writing, you will understand everything about YouTube Music and Spotify.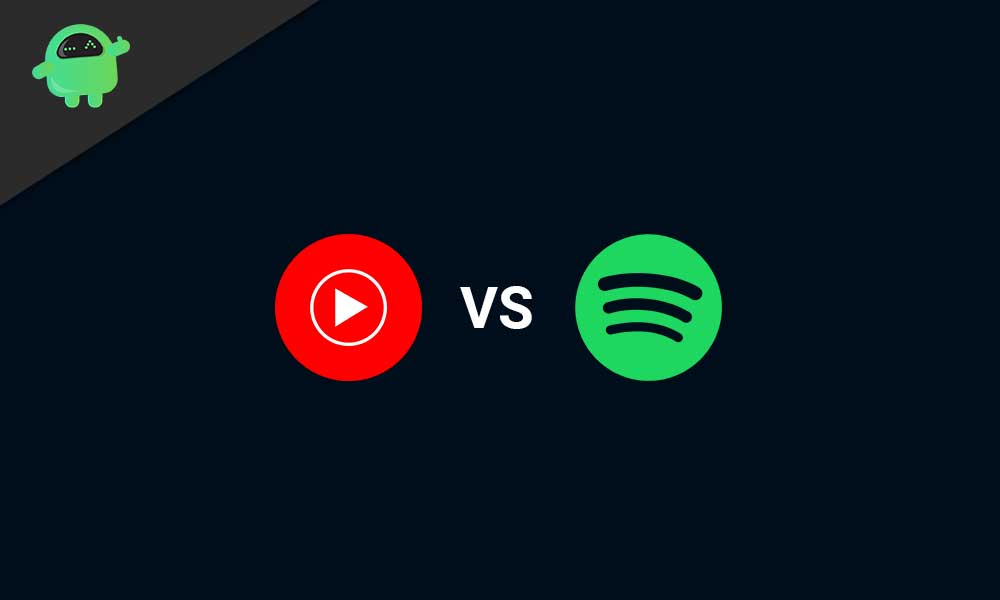 YouTube Music vs Spotify
Let's take a look at how these two music app differs from each other and how music listeners get benefits from these;
Flexible plans:
While considering plans of both YouTube Music and Spotify, it offers a basic free version. This version comes in advertisement and not allowed offline streaming. If users want to escape from the ads, they have to subscribe to the premium version.
YouTube Music Premium
To own YouTube premium membership has to pay $9.99 per month for a single user and $14.99 for a family plan (maximum six users over 13 years old). This version removes ads, unlock background playback, and offline playback. If you pay an additional $2 per month, you will get YouTube kids, YouTube gaming, YouTube VR as well. Along with this, you will get more additional premium features also.
Spotify premium
You will get Spotify premium membership in paying $9.99 per month for a single user and $14.99 for a family plan (maximum six users over 13 years old) – note one thing that these six family members address should be the same. More programs are available in Spotify; Spotify students plan for $4.99(including ads) Hulu subscription.
Support in major digital platforms:
Today, music listeners not only depend on smartphones to listen to music. They tend to listen to music on laptops, tablets, and gaming consoles as well. So these music streaming services need to play on every cross digital platforms
In the case of YouTube Music, it is available as an app on Android and Apple iOS. As a result, it works in most smartphones and tablets running using these two operating systems. But YouTube Music has not any access app for desktop, so if you like to listen to music on desktop or laptop running on Windows or Linux, you want to use any web-based app.
While Spotify supports all major digital platforms, as Spotify as an app has to access to android and iOS, it has an application for the windows-based operating system and PlayStation and Xbox also.
Also Read: How to Synchronize YouTube Music with Spotify Playlists
Music library:
Officially Spotify has a collection of over 40 -millions of tracks of different languages and artists. Spotify has a good selection of official songs. As well as Spotify periodically releases exclusives also.
When it comes to YouTube Music, yet they didn't reveal how many tracks are in their music library.
But you certainly never fail to search any song in the YouTube library. You can locate any particular track on YouTube Music. YouTube Music allows us to stream music from an endless collection of fan covers, mashups, etc. and also YouTube is home to many now -label tracks as well.
Sound quality:
YouTube Music is still standing at the starting point when it comes to more features and sound quality. YouTube Music has serious UI bugs. Compared with Spotify, YouTube's current music quality comes in 128kbps while Spotify offers 320kbps music streaming quality for Spotify premium members.
YouTube Music is now demanding; they are currently in the path of enhancement in the quality of the music. But we can consider the current condition of these apps now. So we can say precisely YouTube Music has reduced audio quality.
Additional features:
In every aspect, YouTube Music and Spotify come with many features that are capable of attracting more music listeners. Unfortunately, YouTube does not handle more features to expect an enticing deal offer. YouTube allows users to upgrade to premium by paying little additional bucks extra and will get access to lose the ads.
Meanwhile, Spotify over the years comes with new attractive features. Users can view the lyrics of the song and can see behind-the-scenes tidbits from the Now Playing screen. You can browse songs stored on your computer and can activate crossfades. Spotify also built a social platform from there you can follow and share your activities with other peoples. In the latest feature, you can listen to Spotify with your Fitbit.
Podcasts:
About podcasts, Spotify is a big platform with plenty of topics to explore. You can browse popular channels and can follow one to get notifications when something new is added.
YouTube doesn't support podcasts yet. We can expect a podcast on YouTube in the future. Anyway, Google play music has a podcast.
Search option:
YouTube and Spotify have an excellent search system.
The search performance on YouTube is quite amazing. If you can't remember the exact title of the song, you enter a few lines you have in your mind. YouTube music will direct you to the correct song as you like to hear.
Spotify also has the same search performance. You can search for any song, or any artist, Spotify's search helps to find the right song from the playlist.
[googleplay url="https://play.google.com/store/apps/details?id=com.google.android.apps.youtube.music&hl=en_IN"]
[googleplay url="https://play.google.com/store/apps/details?id=com.spotify.music&hl=en_IN"]
You can select any of the two music streaming services to enjoy music. Both YouTube Music and Spotify have their features and advantages. After reading all the points noted above, you can select the best in two as per your conception.