Zoosk is a dating app available in 25 different languages, a perfect app if you are looking for a date. The app has recently gained some attention, and it is gaining popularity day by day. Therefore there are 40 million people using the app for a date worldwide. Though it is a free app, there are many in-app purchases and limitations. You can buy the Zoosk premium subscription to boost your dating profile. However, there are ways by which you can use Zoosk premium for free.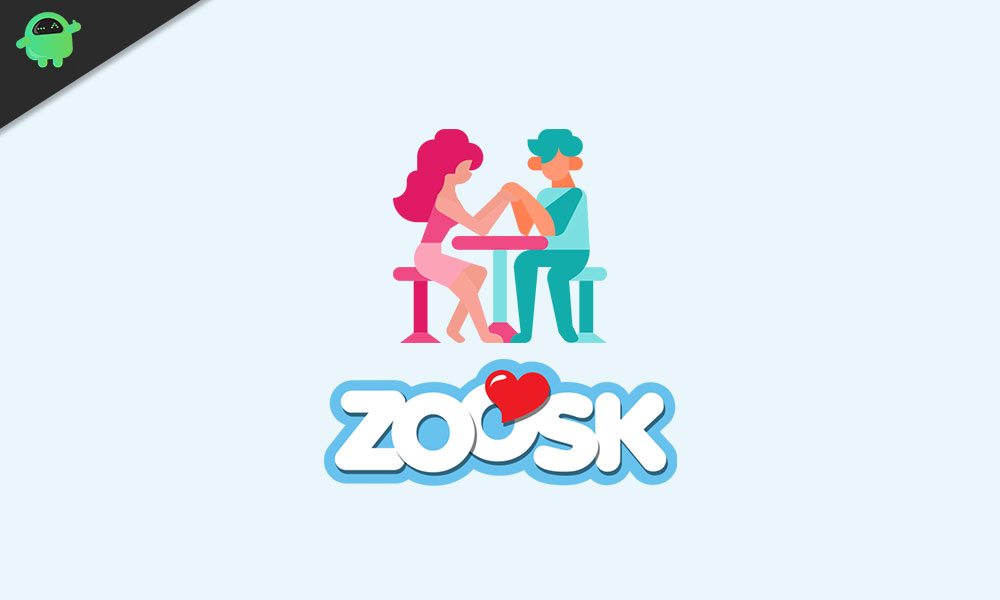 Zoosk Premium – Guide
If you are brand new to the Zoosk, firstly, you have to create an account if you don't have one. Logging in to your Zoosk premium account is very easy, just click on the Log-in button, enter your credentials, email address or phone number, and password. Alternatively, you can also login to your account via Google or Facebook if your Zoosk account has been linked to these services.
Setting Up Your Dating Profile in Zoosk Premium
After you have created your new Zoosk account, Zoosk will ask for your name, photos, and interest. You can skip that and can complete your dating profile later.
Before opting for Zoosk premium, you should complete your dating profile. This includes adding good pictures, adding a bio or details about yourself including height, preferences, and hobbies. All these details will help you to meet great dating partners using the Zoosk premium feature.
Click on your profile icon and edit your bio. There are a few points mentioned below that you must follow to make your Zoosk profile more attractive.
Upload a Good Profile Picture: The first impression is always important, so as your profile pictures. People will see your profile pictures first before they take a look at your other pictures. Upload a good attractive profile picture that will draw people's attention towards your profile.
Give a Brief Description of yourself: People who will be interested in you will definitely check your description. Therefore, make sure you keep it short and brief, with all the major details, like things you like and do. Even more, make sure that your description has a positive attitude because if your description is giving out a bad vibe, it will throw people off from your profile.
Upload and Add Few Photos: Uploading your Profile picture is not enough. You will have o handpick some of your best shots and upload them. Interested people will not only check your Bio but all the pic you upload.
Check your Spells: You should spellcheck your profile if there are wrong spells and a grammatical mistakes on your profile. People won't be interested in you if they find out grammatical mistakes and incorrect spellings in your Bio.
Selecting your Interests: Select your interest based on you what you really like because you may find people that are the same minded as you.
Free Trial, Subscription, and Use Premium Features in Zoosk
Though Zoosk is a free app, there are plenty of in-app purchases and restrictions. To remove them, you will have to upgrade to a Zoosk premium account. Or you will have to use Zoosk coins, but to have them you must buy them first.
Moreover, Zoosk supports almost all kinds of cards and online payment methods. However, if paying money to get all the premium features doesn't interest you, but you want to explore the app, then you must go for the Free Trial on Zoosk.
Free trial has has limitations, but you will have some control. You can customize your dating profile, add pictures, demonstrate your interests and hobbies. Also, you will have the ability to browse singles profiles in your area and can send unlimited likes and smiles.
Free Trial is a sweet deal, but it won't give you that satisfaction of what the Zoosk premium account can give you. To upgrade your free account to premium, you will have to select a plan and subscribe. It will enable you to access all the premium features that it has to offer, and you will have a date in no time.
Conclusion
If you don't want to upgrade your account but want to use all the Zooks premium features for free, you can still do but for a limited time. This makes it a unique app among other dating apps. In Zoosk, you can buy Zoosk Coins by paying for it.
You can use the Zoosk coins to send a message, buy gifts, advertise your profile, etc. Because Zoosk allows both subscribe and free members to buy Zoosk-coins. In general, you can access all the premium features unless you have the Zoosk Coins and the money to pay for it.