Chromebooks are some amazing piece of hardware that runs on Android OS, formally called ChromeOS. Since login into your Chromebook is so easy as everything is connected with your Google account. Chromebooks are primarily made for easy to use work devices. But what if you need to give your Chromebook to your colleague or some friend because they wanted to deck that urgent Google docs file? Well, no worries as there are simple ways by which you can add the second user with Google account on Chromebook. The process merely takes only 2 minutes. Also, there is a facility of adding a guest account, just in case if you like to know.
Adding your Google account to your Chromebook is a mere simple task. Just like your Android smartphone, you add a Google account by logging into Google Play services. And everything just connects magically. The same happens with Chromebooks as well. After you add your account, your settings, password, and other data sync seamlessly. And for multiple users, Chromebook can add the second user also using their Google account, and remove them later when required.
So for any reason, if you like to add a new user account to your Chromebook, then here is a quick guide to doing that. Also, in the end, we have a separate section for adding the Guest account as well.
Uses of Multiple User Accounts on Chromebook
Chromebooks! Often bought for their low prices are essential electronic products. A device (laptop or a tablet) majorly running the Linux based Chrome OS as an operating system. From our office emails to our school work, we all somehow use Chromebooks, but did you know that you can also use multiple accounts on it?
You can use more than one account on your Chromebooks. With a lot of benefits, it can make your life much easier and save you a lot of money. There are many benefits to have more than one Chromebook account, one being to separate Personal and Work-Life. This can help you stay in contact with friends and family without worrying about mixing it up with your official work. Another benefit could be that you can share your Chromebook amongst your family members without worrying about privacy and personal stuff.
Fun Fact: Did you know, Lenovo 100E is currently the cheapest Chromebook in the world.
How to Add Second User With Google Account on Chromebook?
As you know, Chromebook is from Google, therefore it is very simple for login and adding another account with a second user to the Chromebook. You will simply need your Google Account to Sign-in. To know how to add the second user with a Google account, follow the steps mentioned below.
Step 1) Click on the Time at the bottom-right corner of the screen and click on the Setting gear icon on the.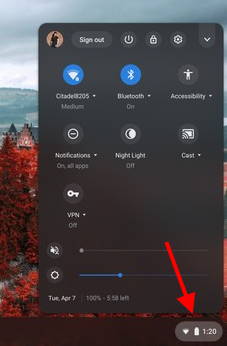 Step 2) Chromebook settings window will now open, Now click on the Google account that you are using under the You and Google label and click on the Add account button.

Step 3) A new window will prompt, type your email address, click on the Next button, and type your Password. Click on the Next button again.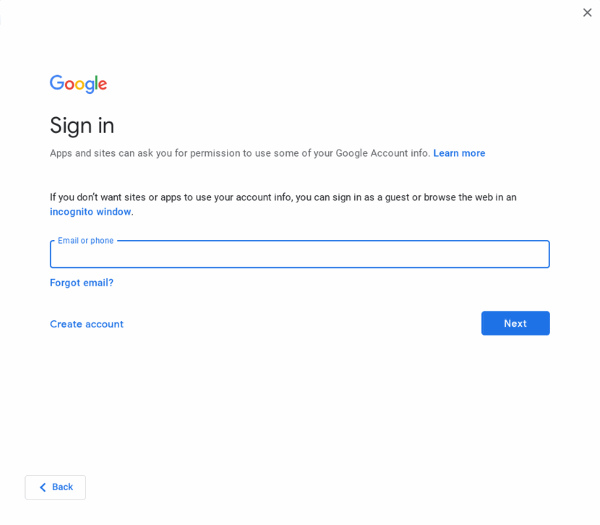 Now, click on the I Agree blue button, and your account will be added.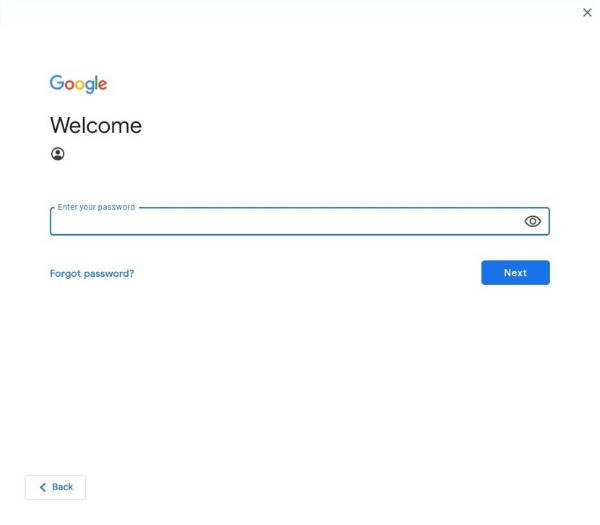 Step 4) Now, to add a second user in the Chromebook with a Google account, click on the Time again. Sign out from your current Chromebook account by clicking the Sign out icon at the top of the menu.
Step 5) Click on the Add Person button on the bottom-left corner and enter the email address of your second Google account that you have added. Click on the Next button.
Step 6) Type your password and click on the Next button again. Now accept the terms and policy by clicking on Agree and Continue. You will now be logged into Chrome.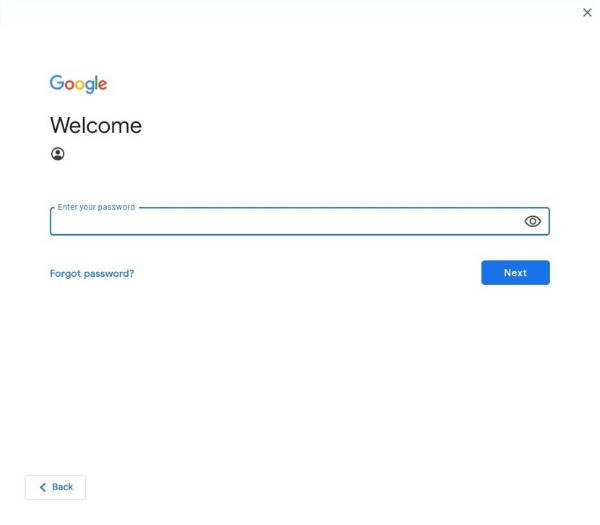 Step 7) Click on the Accept button for accepting Google Plays terms and policies, continue to sep up your Google Assistant, and click on Done to finish setting up your second user account with another Google account.
However, if you wanna remove an account, then click on the down arrow button beneath the user. Click on Remove this user option and click on Remove this user to delete all the data along with the user account.
Conclusion
Chromebooks make the workflow easily with their easy to set, edit, and access user management system. With mere a few clicks, you can add more user accounts in Chromebook using Google login. And with its guest account user, you don't even need to sign in. Which makes it an excellent choice when you need to give your Chromebook to your evil causing just because he wants to play some games. Anyways, this brings us to the end of this article. I hope now you can add more user accounts in your Chromebook easily.