Alexa is a very popular tool for AI voice assistant needs. With Alexa, you can order things online, control your house and do all kinds of things with its voice-enabled virtual assistant. All you have to do is say, and Alexa will do it for you. But what if Alexa can't hear you? That's what many users are facing where their Amazon Fire TV Cube not responding to voice commands. Although Fire TV Cube comes with Alexa support, but for some reason, users are not able to use it.
Without Alexa, it gets a little difficult to navigate through the channels and other multimedia content on TV Cube. Although it does come with remote support, but that's not as convenient as Alexa. So here are some troubleshooting ways to fix Amazon Fire TV Cube voice command issue.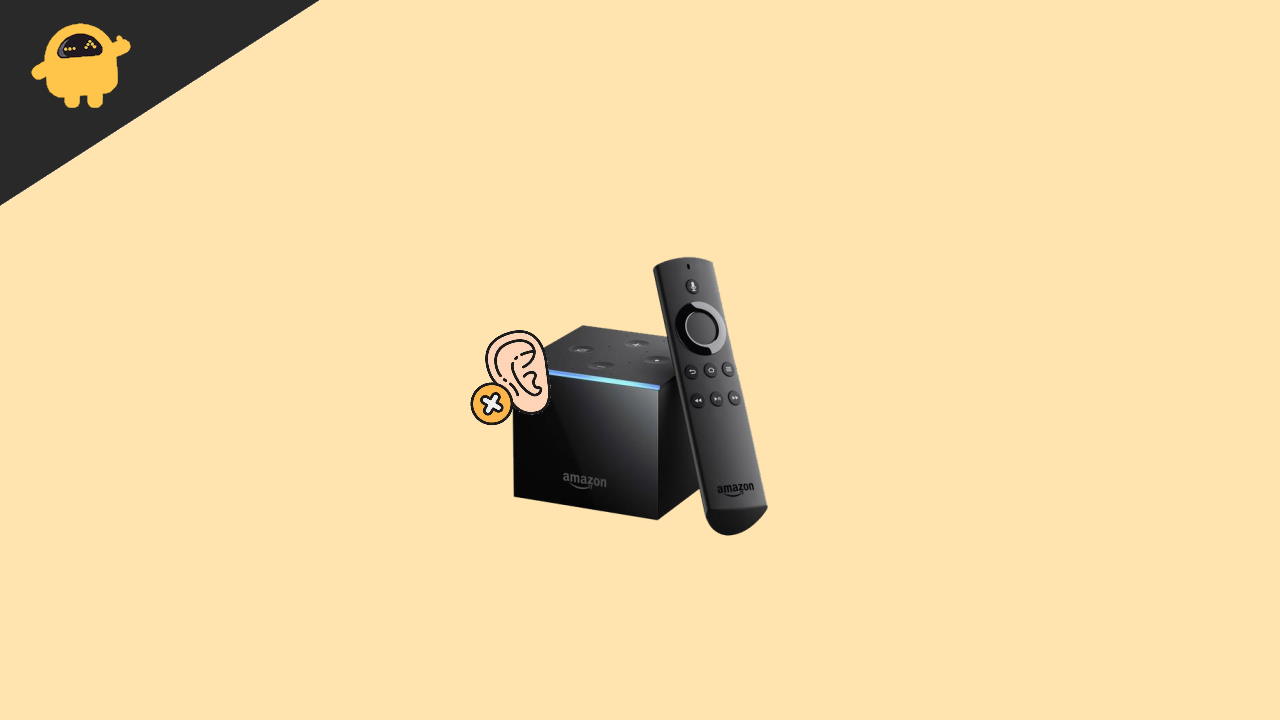 Fix: Amazon Fire TV Cube Not Responding To Voice Commands
When you have set up your Amazon Fire TV Cube, it is supposed to respond to your voice commands and do whatever you say to it. If it is not happening, then the below methods will help you to fix this.
Before moving to the below troubleshooting steps, make sure you are doing the following:
Speak Naturally: Although Alexa is a very advanced and sophisticated AI assistant, which can easily understand different dialects and
Move Fire TV Cube away from External Speakers: When you put spears near your Fire TV Cube, Alexa won't be able to hear your voice clearly, and won't be able to perform your commands
Check Volume output level: It's quite possible that you have muted your device, So even Alexa is speaking back to you, you're not able to listen back.
Restart TV Cube
Sometimes restarting your devices will help with minor technical issues. Either you can switch the Cube off and wait for 2 minutes to turn it on again. Or you can follow the below steps to restart.
From the Home screen, choose "Settings".
Select "My Fire TV" or "System".
Choose "Restart".
Reset Remote
Maybe the remote has some technical glitch and needs to be reset. You can reset the remote in the following way:
Turn Off your Fire TV Cube.
Press and hold the Left, Menu, and Back buttons simultaneously for about 15 seconds.
Wait 5 seconds, then remove the batteries from the remote.
Now Turn Fire TV Cube back on and see if the issue is fixed.
Say, 'Alexa, I Cannot Hear You'
Its quite possible that the Alexa is working properly, but due to some fault in the external speaker, you are not able to hear the voice. It happens when the speaker is off or muted. To check this, you can say – 'Alexa, I cannot hear you', and in response, it will speak through its own speakers rather than the external one. If this happens, it means you need to troubleshoot your external speaker properly.
Conclusion
So these were some common troubleshooting methods to fix Amazon Fire TV Cube not responding to voice commands issue. Please note that if none of these helps, it might be possible that your Cube has some physical damage in the microphone. So you might have to connect with customer care for extra support.