When you buy a new iPhone or an iPad, then you have to create an Apple ID. If you already have an Apple ID then you have to use it to sign in to the device. Being logged in helps you to avail the Apple services. Then at one point if you decide to sell off your iPhone or the iPad, you have to sign out of your Apple ID. However, many people complain that the option for logging out is grayed. This means it is disabled. You may tap on it but nothing will happen.
In this guide, I will explain how to fix up this issue if you are trying to sign out from the Apple ID. This problem may happen due to a software bug or Screen time enabled on the device. If that iPhone or iPad is provided to you for your official use, then your company may have put restrictions on it. That makes the device belong to the company. Maybe you are not allowed to sign out on your own. This issue can also happen if Apple servers are down which rarely occurs but we will consider it as a possibility.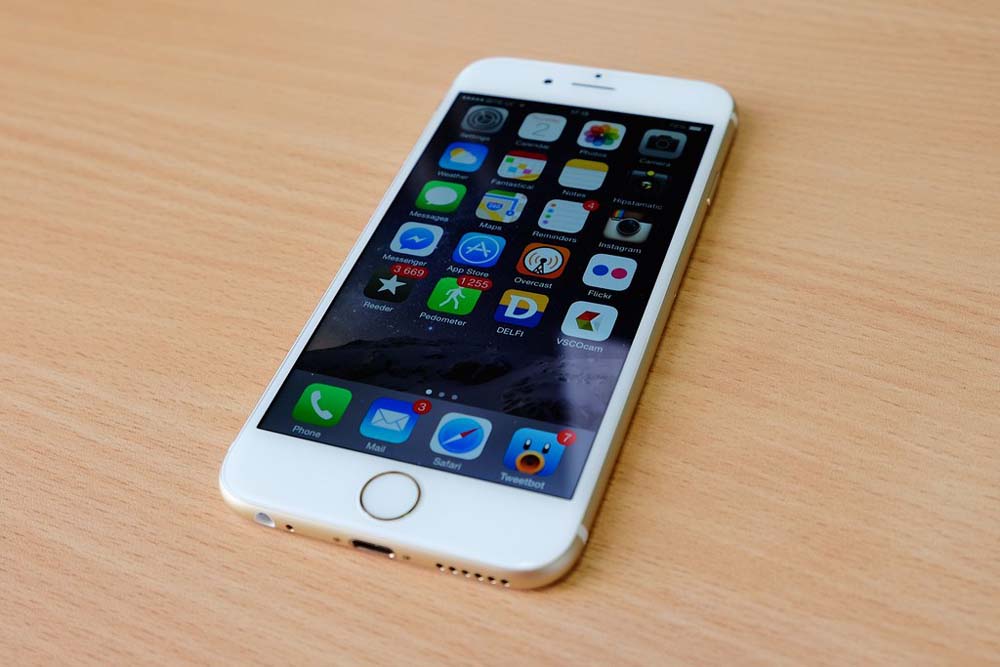 Guide | How to Play Apple Arcade Games Offline
How to Fix Apple ID Sign Out Grayed Issue
Below is a screenshot of my iPhone Apple ID section.
You can see it says sign-out is not available due to restrictions. It is saying so because my iPhone has screentime restrictions. It is a personal phone but we will also check for this. First, let's begin with basic troubleshoots
Reboot your iPhone/iPad
It is a trick that works wonder most of the times and it's worth giving a try.
switch off your iPhone
restart it.
Then go to Settings > tap on your name which is the Apple ID
Then check whether it says sign out is available or not.
If not, then let's move on to the second fix.
Has the Device been Provided to You by Your Office
Anyone with an iPhone or iPad can check whether the device they use is personal or it is managed by some organization. I mean you know if it is your personal phone/tab or not. Still, there is a way to know this. If it is an iPhone/iPad you received from your office it must have a Mobile Device Management installed on it.
To check for it,
Go to Settings > General > Profiles
Expand the profile

Check Contains section
As you can see mine is a personal device so, it contains no Mobile Device Management.
Are the Apple Servers Down
Let's check this out as well.
So, there is no issue with Apple servers or any of its inclusive applications.
Possibility of Software Bug: Update the System Software
Depending upon whether you are using an iPad or iPhone you have to check if you have installed the latest available system update. Maybe some bug in the software is causing the Apple ID sign-out option to grey out even though everything else is working fine.
Go to Settings App
Tap on General > Software Update
The device will check for available updates
Connect to a WiFi and install the update
If the issue was with the system software, then it should be fixed by now. Go to Apple ID under Settings and check whether the sign out is still grayed out.
Enable Mobile Data for Settings App
If the mobile data usage is disabled for the settings app, then maybe that will not allow you to sign out of your Apple ID.
Go to Settings > Mobile Data

Scroll down and see whether for Settings app mobile data is enabled or not
This means when the mobile data is enabled for Settings, then you can sign out of the Apple ID.
Disable Screen Time to fix unable to Sign out of Apple ID
Now, this is one of the major reasons which when enabled restricts the device. Also, it doesn't allow the user to sign out of their respective Apple ID. So, let's try to disable it and see. On my iPhone, screen time is set up.
Go to Settings
Scroll down to Screen Time > tap to open
Again navigate down to Turn off Screen Time
Tap on it

Enter the screen time password
Then to confirm the action tap Turn off Screen Time
After screen time is turned off go to Settings > tap on Apple ID. Scroll down and now you can see the Sign out option is available. This means now it is possible to sign out of the Apple ID.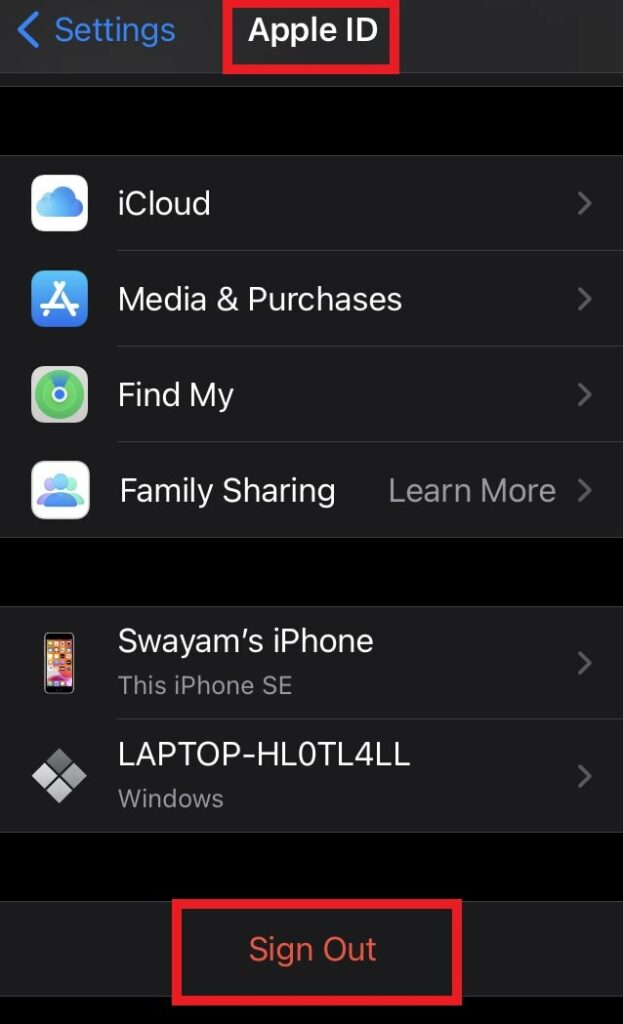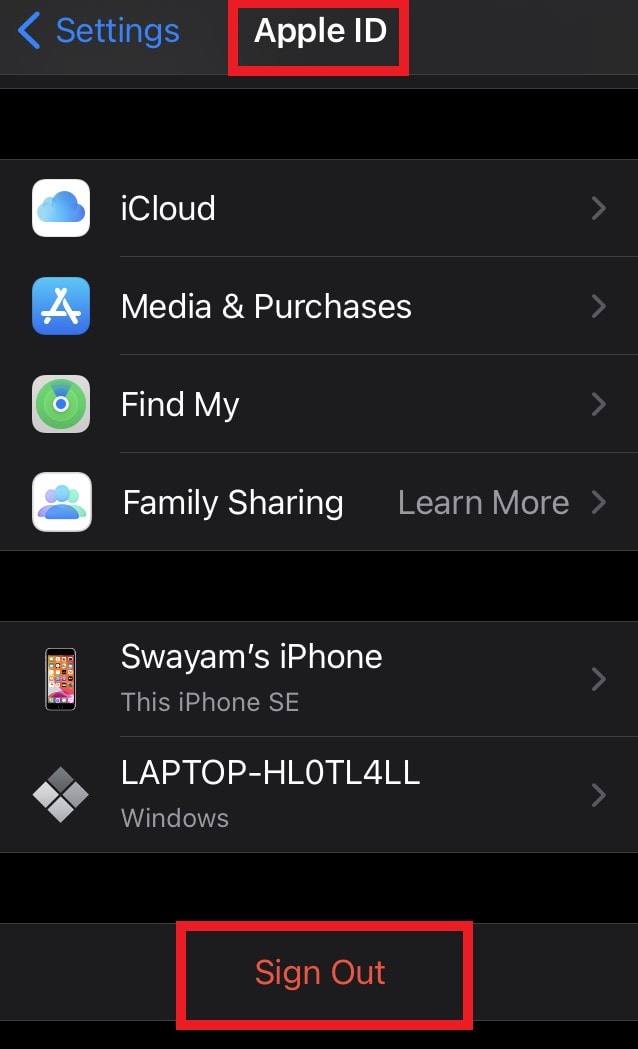 This means on my iPhone the sign-out option was earlier grayed out because Screen time was enabled. Once I turned it off, now I can sign out of Apple ID.
Note
If you have a kid and his/her iPhone is setup using
Family sharing
and has Screen time enabled, then
go to Settings > Screen Time
under Family Sharing tap on Turn of Screen time.
enter the screen time password and confirm the action.
So, this was all about fixing up the issue of Apple ID sign out grayed out on your iPhone and iPad. The steps I outlined are for my iPhone. The steps will be similar if you have an iPad. Try it out today if you are looking to sell your iPhone/iPad and wish to sign out of the Apple ID from that device.