The Apple Watch Ultra came with some amazing specs. Especially the battery life that rates to live up to 36 hours is itself a piece of great news. However, users consistently complain about the battery draining fast in their Apple Watch Ultra.
Now, there are a lot of factors that might be causing you to drain your battery faster. Our prime motive for this article is to share some top-notch ways to fix it all for good. So, if you also encounter battery-draining issues on your Apple Watch Ultra, check out this article to find all your answers.
Generally, smartwatches come with a long-lasting battery life of 4 to 6 days. However, compared to any other smartwatches, Apple watches provide you with slightly lesser battery life. However, the battery life experience may severely vary based on its usage. And battery draining has been quite a common issue with Apple.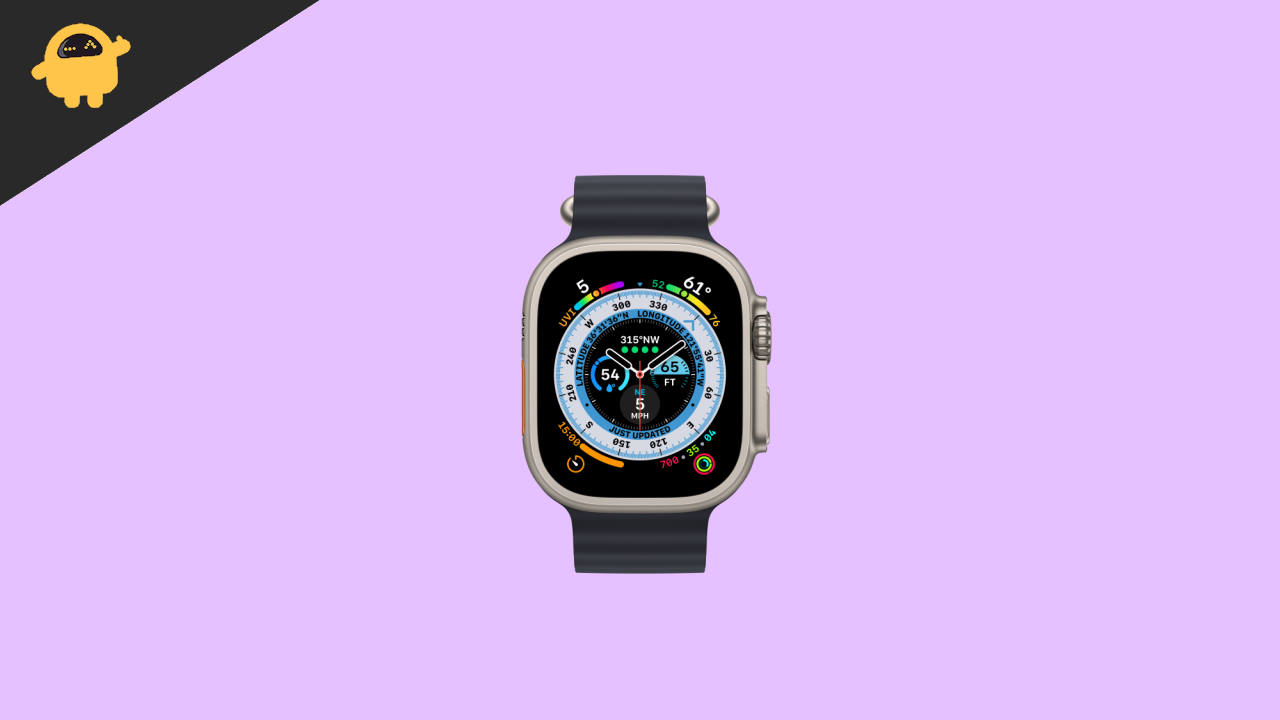 Apple Watch Ultra Battery Draining Fast, How to Fix?
No doubt, battery draining is a consistent issue with most Apple smartwatches. But ever since Apple introduced the Always On-display feature, it just intensified things. And not just that, there are many other things that consume the battery and drain it faster than expected. Here are some potential solutions that will help you fix any such battery issue with your Apple Watch Ultra.
Method 1: Turn Off Always On-Display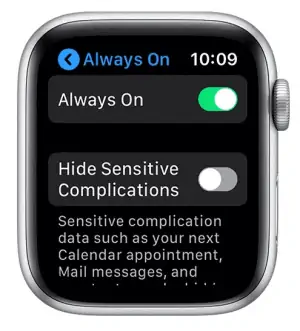 As mentioned earlier, the Always On-Display never lets your watch sleep. Although this feature might be useful as you do not have to switch on your watch to check the time, it also eats up your battery.
The best way to save a good amount of your battery is by turning this feature off. Otherwise, if you find this feature really useful, you could also lower the display refresh rate to 1 Hz. That way, you could save some battery life too.
The steps to turn off Always On-display are as follows:
Open Watch App on your iPhone and go to General.
Next, click on Display and select Brightness.
Finally, please uncheck the box beside the Always On option to disable it.
Method 2: Switch To Bluetooth
Apple Watches are designed in a way that allows them to connect to your iPhone either via Bluetooth or Wi-Fi. If the Bluetooth option is not available on your watch app, it will automatically connect using Wi-fi. However, Wi-fi consumes much more energy while Bluetooth uses LE(Low Energy) to connect to your iPhone. Therefore, make sure that the Bluetooth option is turned on to make optimize your battery usage.
Method 3: Turn On Power Saver Whenever Possible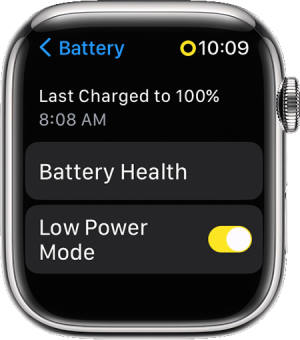 One of the key roles of smartwatches is that they monitor our overall health which makes them useful workout equipment. And this also includes monitoring our heart rate which uses the heart rate sensor.
Unfortunately, keeping it turned on consumes a lot of unnecessary power. Hence, you can always turn it off when not required. You should turn on the power saver mode in order to disable the heart-monitoring sensor on your watch.
Open Watch App on your iPhone and click on Workout.
Look for 'Power Saving Mode,' turn it on and that's it.
Method 4: Answer Calls via iPhone
Apple watches give you permission to receive calls directly from the watch as well. However, doing so will again consume a lot of energy. Therefore, the idle way to receive calls is through your iPhone.
Do not take calls on your Watch until it is anything very urgent. Although it sounds a little awkward, it actually saves a lot of energy and prevents your battery from draining faster.
Method 5: Turn off Push Notifications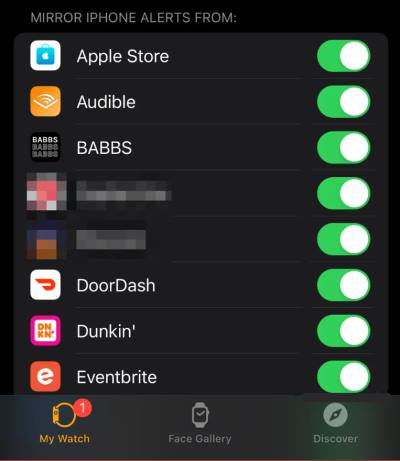 Another significant reason why your Apple Watch Ultra battery must be draining so fast is because of the push notifications. If you have enabled notifications for a lot of applications, it severely affects your battery life. Therefore, turning off push notifications for some of the applications is an idle way to save some extra battery. Here is how to do that.
Launch the Watch App on your iPhone.
Now, go to My Watch and click on Notifications.
Scroll down to check all the apps and disable the ones that aren't very important. This way you can save a lot of battery life on your watch.
Method 6: Turn Off Background App Refresh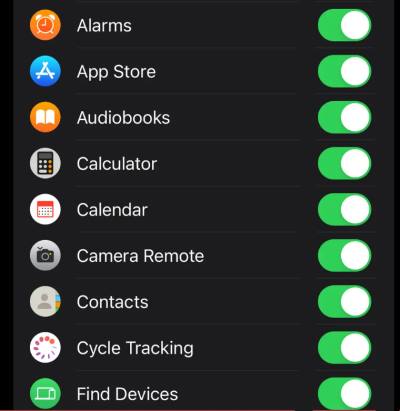 Turning on the background app refresh enables you to exchange data between your Apple Watch and iPhone. However, the same feature is also known for consuming a lot of power too. Therefore, if the battery draining issue seems a lot more persistent, you can also try disabling this feature as well.
Open the Watch App on your iOS device.
Go to General and select Background App Refresh.
Now, you can disable this feature for all the apps at once or disable it for specific apps.
Conclusion
No doubt, there could be a lot more reasons why you might be encountering a battery-draining issue with your Apple Watch Ultra. However, these were some of the most common reasons behind the issue. And following these simple tricks, you can save a lot of your energy and allow your watch to provide a better battery backup. Let us know if this article has been helpful and if yes, which trick did the job for you?