Cellular not working with Apple Watches is not a very huge problem. In fact, it has been in existence for a while now and users often come up with this issue on their Apple Watches. Recently, Apple Watch Ultra users also came up with the same issue where their device is not connecting to Cellular. And this problem often occurs if either the device, version, or wireless rate plan does not include activation for Cellular on your watch.
Other than that, there might be a whole lot of other reasons why your Apple Watch Ultra is not connecting to cellular. But compromising with such issues is never a good option. Therefore, in this article, we will be looking at some of the most reliable ways to fix it all for good. So, if Apple Watch Ultra not connecting to cellular is something that is bothering you, make sure to stay till the end to get all your answers.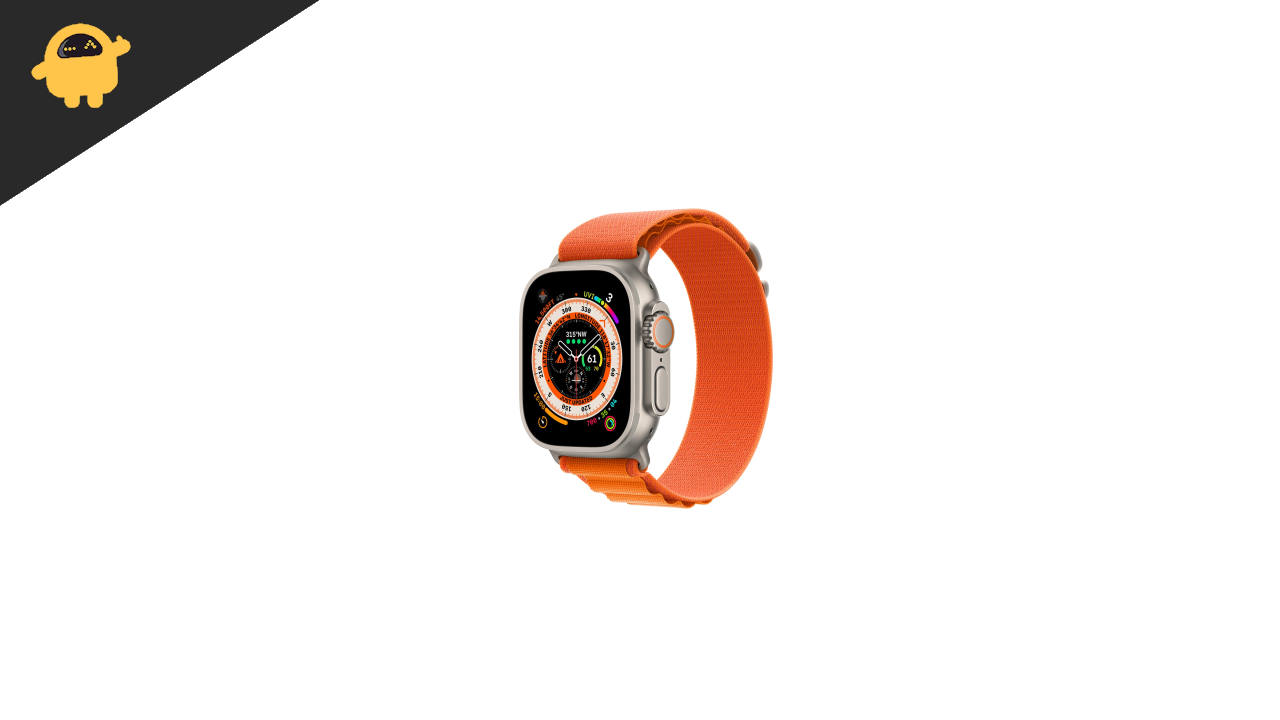 Fix: Apple Watch Ultra Not Connecting to Cellular
Apple Watch Ultra not connecting to cellular or in other words not working without iPhone is a very common problem. Unfortunately, there is not just one or two but there might be a whole lot of reason behind it. And each cause would have a separate solution as well. So, today we will look at the most common causes and their potential solutions as well.
Method 1: Check Your Cellular Plan
The first thing to check out if your Apple Watch is not connecting to cellular is if you have a valid plan or not. To check that out, you can follow the steps below:
Open the Watch app on your iPhone.
Go to MyWatch and select Cellular.
Now, scroll down to Cellular data usage and check if you have a valid plan or not. If you have already run out of your plan, you can get one based on your requirement.
Method 2: Turn Cellular On/ Off
If there is no issue with your plan and if you are experiencing such an issue for the first time, it might also be some glitch. In that case, turning cellular off and again on helps in a lot of cases.
Turn on your Apple Watch and go to Control Center.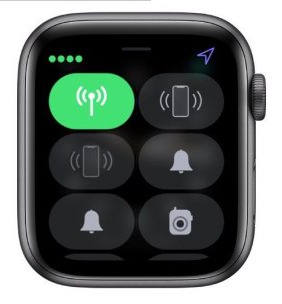 Now, tap on the Cellular button to turn it off, and after a couple of seconds tap it again to turn it on.
Method 3: Switch Airplane Mode On/ Off
Firstly, open the control center on your Apple Watch.
Now, simply tapping on the Airplane icon will turn on the Airplane mode.
Wait for a few seconds after the Airplane icon turns orange.
And finally, tap on it again to turn it off. Let the connection get stable and try using cellular again.
Method 4: Restart your Apple Watch Ultra
If none of the above tricks worked out, you should try restarting your Apple Watch and see if that's playing the trick. To restart your Apple Watch Ultra, you can refer to the following steps:
Also read: Fix Apple Watch Ultra Not Unlocking Mac
Press and hold the power button on your Apple Watch for a while.
As the slider appears on the screen drag it to turn off the device.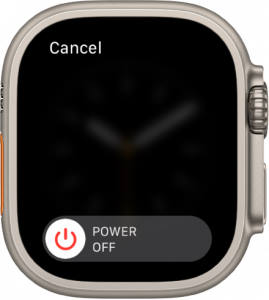 Now, again press and hold the power button until your Watch turns on automatically.
Method 5: Add New Cellular Plan
A lot of times, removing and again adding a new plan seems to solve the issue for good. Therefore, if your Apple Watch Ultra is still having trouble connecting to Cellular even after a restart, you can follow these steps to re-add your cellular plan.
Open the Watch app on your iPhone.
Go to My Watch and select Cellular.
Click on the 'i' button and tap on Remove. This will open a dialogue box to confirm the removal of the plan.
Click on the Remove button to remove your plan.
Once the plan is removed, click on Add a new plan and select a preferred plan.
Method 6: Reset Network Settings
Resetting your network settings will set everything to default. Therefore, keep it as one of the last resorts if none of the other tricks really work.
Launch the Settings app on your iPhone.
Go to General.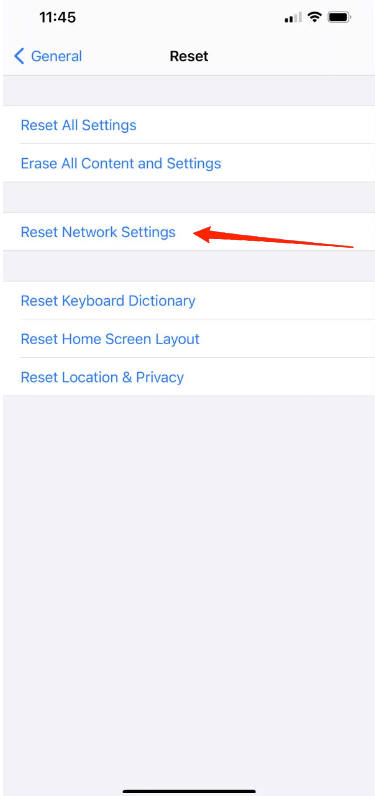 Scroll to the bottom and select Reset.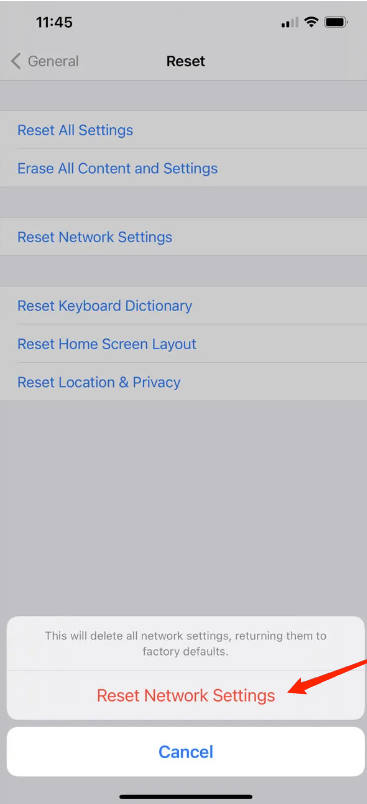 Click on Reset Network Settings and allow the confirmation to make the changes to take place.
Method 7: Upgrade your WatchOS
If you are using an older version of the OS on your Apple Watch Ultra, there is a high chance of encountering such issues. A lot of times bugs may occur and create inconsistencies with the device. Therefore, make sure you are using the latest OS version. And if not, then update your WatchOS and check if everything is operating well.
Conclusion
Not being able to connect to Cellular is definitely a big problem as it is not possible to always keep your Watch connected to your iPhone. Although this problem has been quite common with Apple Watch Ultra, there are a lot of ways to deal with it. Fortunately, if you are just going through some mere glitch, the first few tricks are enough to solve that. However, if they cannot fix the issue, you may go for a new plan or reset your network settings as well.