Our smartphones are one of the most important devices that we keep ourselves attached to throughout the day. In fact, more of our personal data can be found in our smartphones than anywhere else. In fact, it is very important to create a backup of all the data stored in our smartphones to be secured from losing it. And if you are looking for ways to backup your iPhone or iPad data then you are at the right place as in this post, we will guide you on how to backup your iPhone and iPad via iCloud and iTunes.
A backup of your iPhone or iPad includes backing up all your photos, messages, health data, documents, accessory setups, settings, and more. In other words, your memories and your preferences. This also makes it secure and far from loosing and you can easily retrieve any data in case you lose it. So, without any further ado, let us get straight into the article itself: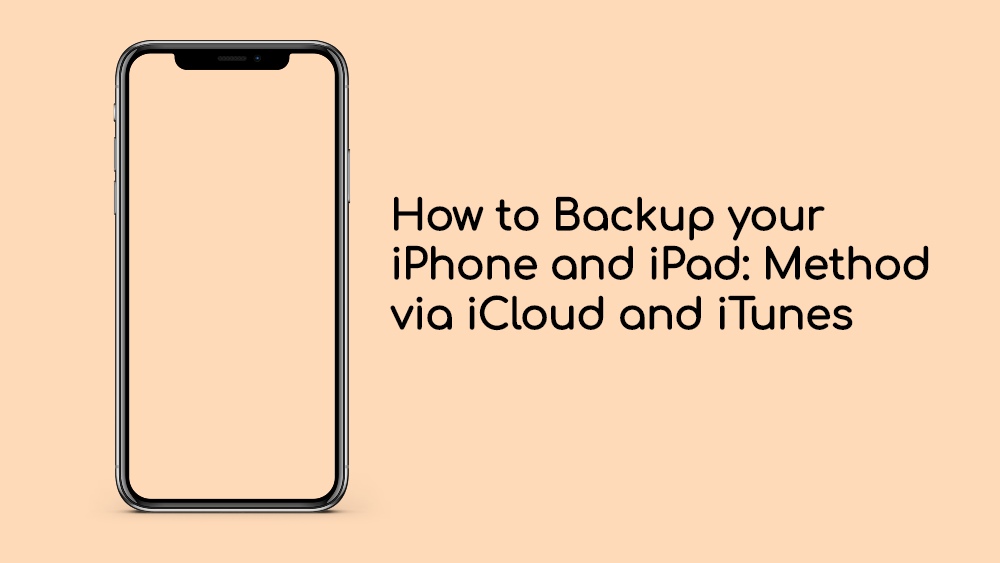 How to Backup your iPhone and iPad: Method via iCloud and iTunes
As mentioned above, there are two methods via which you can save all of your data from your iPhone or iPad, i.e. first by iCloud and second via iTunes. The notable difference in both the methods is that using the iCloud saves your data online on the iCloud account while the iTunes data is stored locally on your Mac or PC.
Instructions
Method 1: via iCloud
Firstly, open Settings on your iPhone or iPad.
Then, tap your Apple ID at the top of the screen.
Click on iCloud.
Toggle the switch next to iCloud Backup on.
Tap Ok.
That's it!
iCloud will take a backup of your entire data stored on your iPhone or iPad every 24 hours keeping it secure. And you will be able to access the data from anywhere just using the internet connection and your iCloud account.
Method 2: via iTunes
Connect your iPhone to the computer and open iTunes.
Click on your connected iPhone from the top left menu.
That's it!
So, there you have it from my side in this post. I hope you guys liked this post and were able to back up your iPhone or iPad data using iCloud or iTunes securely. Let us know in the comments below if you come across any issues while following any of the above-mentioned steps. Until the next post…Cheers!