Just like other video games, the Call of Duty: Black Ops Cold War game also has multiple issues or bugs that several players are encountering either while launching it or during the gameplay. Meanwhile, the online multiplayer video games seem to unplayable whenever the voice chat doesn't work unexpectedly. The same also applies to the Black Ops Cold War players because the party voice chat not working for some unfortunate reasons. Here we'll be sharing some of the possible workarounds below that should work for you in most cases.
Needless to say that it's quite annoying for most of the players when you're playing a co-op intense game and your voice chat isn't working properly. It not only affects your gameplay but also can become one of the main reasons behind your defeat in the game. As the particular issue is appearing on most of the gaming platforms, we've provided both steps to fix the broken team chat bug for PC and gaming consoles.
Fix: Black Ops Cold War Voice Chat Not Working
Now, without wasting any more time, let's jump into the methods below.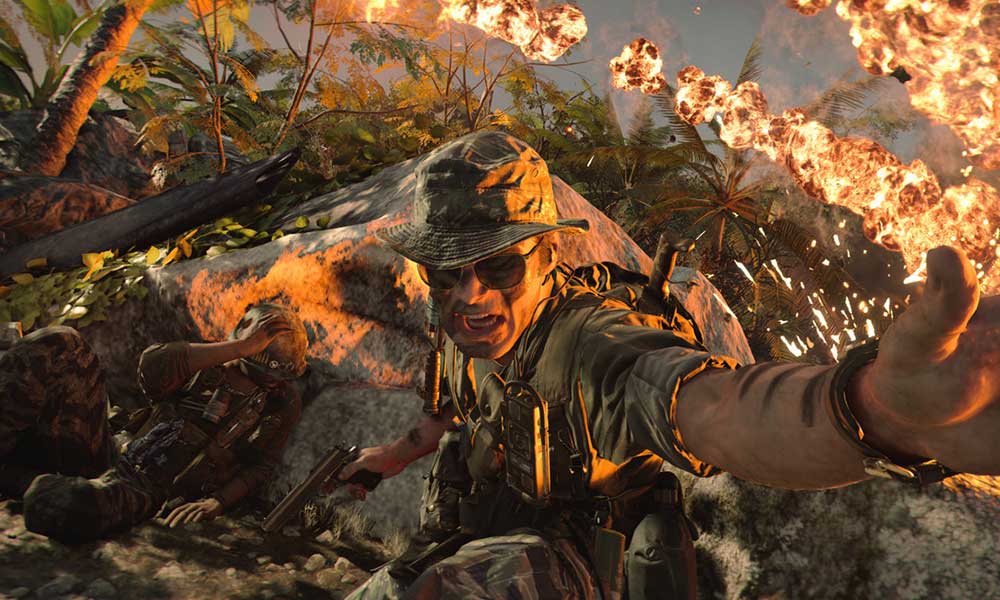 1. For PC:
If in case, the voice chat isn't working on your PC for the COD: Black Ops Cold War game, head over to the Options menu and try re-enabling the voice chat settings. Meanwhile, you should also try changing the default audio input device on your PC to the connected gaming headset. To do these steps:
Click on Start > Type 'Sound Settings' and click on it from the search result.
Use the drop-down menu from the 'Input' option to select the active microphone of your headset.
Once done, launch the Blizzard (Battle.net) client > Select Black Ops Cold War game from the left pane > Go to 'Options'.
Now, set 'Microphone Device' under the Audio Voice Chat Settings to the 'Default Communication Device'.
This should help you a lot. However, if that didn't work for you, check whether the headset is connected to the controller or directly to the PC. Connecting the headset directly to the PC can also fix the issue.
Must Read: How To Fix Black Ops Cold War Cannot Connect to Online Services Error
2. For Consoles:
If you're experiencing the same issue on your PS4, PS5, Xbox One, Xbox Series X|S console then make sure to disable the voice chat option and then re-enable it from the in-game settings menu.
However, if that didn't work for you, try performing the power cycle to your console to check if the problem has been fixed or not. Alternatively, you can use the voice chat application instead of in-game voice chat to avoid such issues.
Activision should come with a quick fix for this issue. Till then stay tuned for more info. For additional queries, you can comment below.