For App Store and iTunes, Apple provides gift cards; it is a reliable and secure way to purchase apps, games, etc. However, users have a complaint that they are facing an issue where they can't redeem their Apple Gift cards or iTunes gift card.
Well, there are only a few reasons why someone can get an error while trying to redeem their Apple Gift cards. Most people often tend to forget about their gift card, and when they try to redeem it, it's late.
If the validity has ended or if the card has already been redeemed, then your card is not valid. Hence you will get the error. It is also possible that your Card is not yet activated to redeem it. If the card is scratched or damaged, then the code becomes unreadable. Also, maybe the Apple Gift Card can only be redeemed in certain Region only.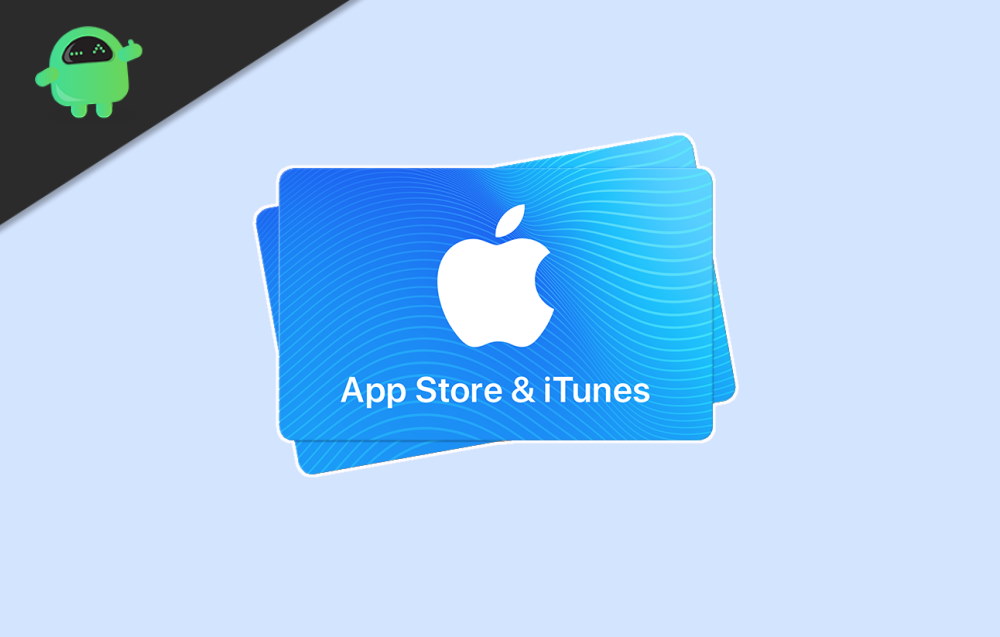 Fix: Can't Redeem Apple Gift Card or App Store and iTunes Gift Card?
You Card is not valid
If you got an error message that says your card is not valid, then it is possible that the validity of the card has ended. However, you can first figure out which card you have.
The gray, white, silver, and gold cards are Apple store Gift Card, which cannot be redeemed in App Store or iTunes.
If you find out that the card isn't Apple Store Gift Card, then you can try manually entering the redemption code in App Store or iTunes by clicking on the You can also enter your code manually option. Also, make sure that the code begins with X, and you have entered the correct characters.
It is also possible that you have redeemed your Apple Gift Card earlier, and you have forgotten about it. If you try to redeem the same redeemed card again, then you will again face the This card is not valid error.
You can try Signing out and Signing In into your Apple account to refresh the Apple ID balance and try again if this is any server issue.
Inactive Card
If your retailer, who has sold the card to you, hasn't activated your card, then you will face the same error message while trying to redeem the card.
Therefore you would have to contact your retailer and try to resolve the issue with the retailer. Tell them the card is not properly activated; hence, you are unable to redeem it.
Unreadable Code or The Code must be Redeemed in a certain Region
If you have scratched your card too much and now it's damaged. You will be unable to read the code, and you can't redeem it. Therefore, all you can do is to contact Apple Support for help. So, try not to damage the physical Gift Card if you have one.
However, if the error that says the code must be redeemed in another storefront, it means you would have to be in another region, from where you have brought the card. Only there can you redeem the apple card.
Of course, you can use a VPN to resolve the issue by selecting the region from where you have brought the Apple Card in your VPN. You can bypass the error. However, it is necessary that you know the region; otherwise, you can't redeem your Apple gift card.
Contacting Apple Support
The last option you would have is to contact Apple Support. You would need to give the full front and back image of the card. Along with the sales receipt and serial number, the chances of Apple Helping, you will increase. Click on the link here to visit the Apple Support Page, and there you can also find your card.
Conclusion
Many users are having issues while redeeming your Apple Gift card in iTunes and App store. If you have redeemed the card earlier, it won't work again. Moreover, if the validity has ended, the card is of no use, also make sure to put all the details very carefully.
Your card might be inactive, so contact your retailer to activate your card. Also, it is no use if you have damaged your card while scratching it, you cant read the code, nor you manually redeem it.
The card can be only redeemed at a region from where you have purchased the card. So be sure that you are in the same country before redeeming your Apple Card. The Easy option you have to fix the issue is to contact Apple support, provide them every information, and they will help you eventually.