Origin automatically selects your region's main language as the default language for you. But you can change it any time you want by changing the language settings. In this article, we will show you how you can change the language for your origin store, as well as for the origin client. Just follow the step by step instructions as mentioned below.
Change language in the Origin Store:
Firstly, go to origin's homepage
Then scroll down until you find the language option below.
Click on that option and it will bring up a drop-down menu from where you can select the language you want.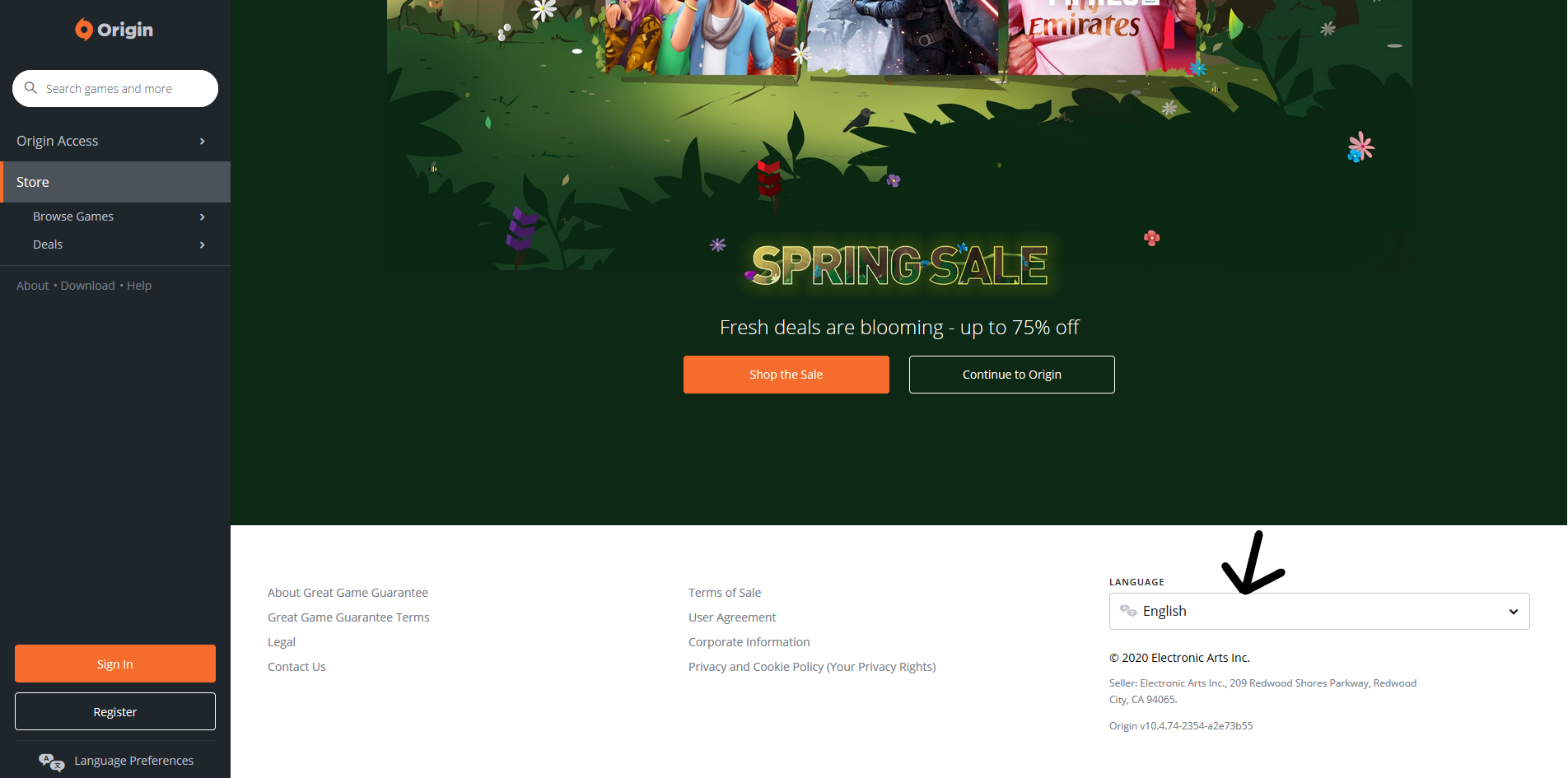 Change language in the Origin Client:
Open up the origin client and sign in to your account.
On the top left corner, click on Origin.
From the origin menu, select the first option that says "Application Settings".

Now the application settings will show up. In the menu look for the option Language and click on the already selected and it will bring up a drop-down menu with all the available languages. According to your preference, select the language of your choice.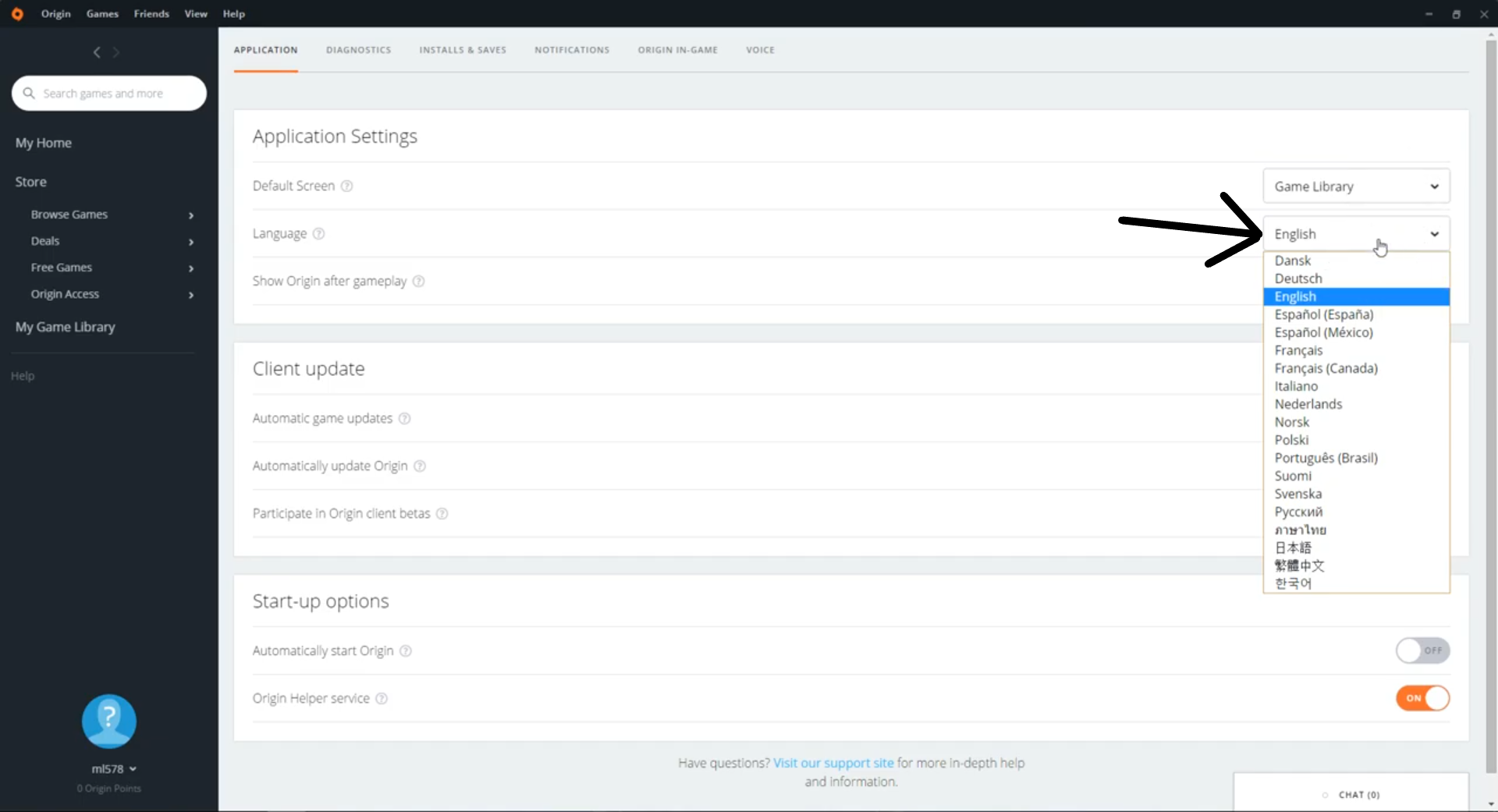 A pop-up will then pop up after you select a language and it will ask you to restart origin. Go ahead with the restart and then your origin will restart and load up in the newly selected language.
Select the game's language:
When you install a game through the origin, you will be prompted to select the language of your choice. Choose your preferred language during the installation time itself. If for some reason you skip on the language selection then don't panic and just go ahead with your game installation. After the game is successfully installed, go into your game's settings and change the language to your own personal preference. Each game's settings have a different interface so you will have to find your way on your own for your game's language setting.
There are some games though that are entirely designed differently for different languages. These games with different versions altogether with the difference being in the language. If you end up installing a game in a language version you are not comfortable with then contact origin right away and they will definitely help get the game in your desired language version.
Hopefully, this article solved all your issues regarding language in origin. Please let us know in the comment section below if you face any difficulty with this guide. And for more useful updates like this, check out our iPhone tips, Android tips, Windows tips and other sections in the site.