Google is pushing out the successor to their Android TV platform. If you get the latest Chromecast dongle for your TV, you might even get the new Google TV UI running on top of it. With the new UI, there will be some definite changes that will take some getting used to. A point to remember is that even if you have the latest dongle from Google, you might still have the older Android TV UI running on it. This is because Google has released its new UI only in selected regions around the globe.
But if you are someone who does have the new Google TV UI running on your smart TV, then there are a few things that you should do to maximize the benefits of this new update. The first thing that you see when you turn on your Google TV is the home screen. There are different ways to customize this home screen to receive smart recommendations from apps like Netflix, Prime Video, YouTube, etc., right on the home screen. And here in this article, we will give you a walkaround on how you can personalize your home screen according to your liking. So without any further ado, let's get into it.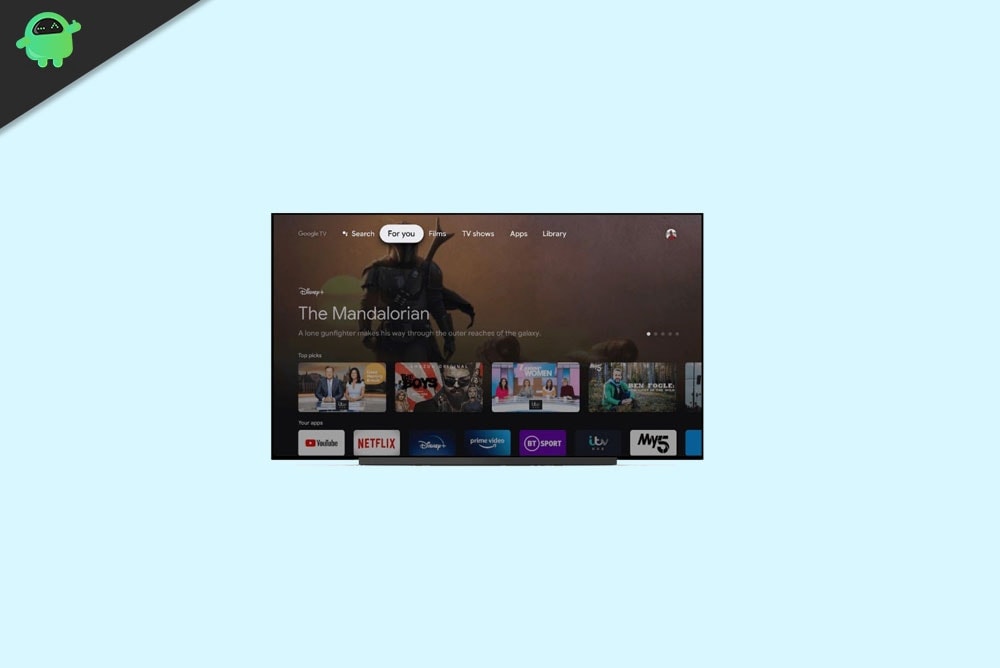 How to customize the Google TV home screen?
Before going ahead with customizing the home screen with Google recommendations, make sure to update all your installed applications. For that, tap the assistant button on your remote and say, "Open Google Play Store." Once you are in the store, open up the list of all the installed applications and update all of these installed updates one after the other.
Once you are done updating the apps, especially the Google apps, you are all set to go.
On Google TV, open up the profile menu and select "Settings."
Now open up "Accounts and Sign-in" and go into your account.
Go to the tab "Your Services."
You will see all your service apps like Netflix, Amazon Prime, Hulu, and more. Enable the toggle next to each one of them. This will let Google TV suggest cards and recommendations from these streaming service apps directly onto your Google TV home screen.
Now go back to your Account page and disable the toggle for "Apps-only mode." This will let Google send recommendations directly onto your home screen, and it won't just be apps flooding up your home screen.
If you don't like the application's arrangement on your Google TV home screen, press and hold the app that you want to move and press the right and left buttons to put the application in your chosen location.
So that is how you can easily customize your Google TV home screen with smart suggestions and personalized recommendations from Google. Other than this, the rest of the interface is quite static and non-customizable. But things might change when Google TV releases worldwide, and we receive updates on this current build.
If you have any questions or queries about this article, then comment down below, and we will get back to you. Also, be sure to check out our other articles on iPhone tips and tricks, Android tips and tricks, PC tips and tricks, and much more for more useful information.