Of all the pros that Apple TV offers, there are some issues it suffers. Users have recently posted their concerns with Apple TV crashing on smart TV and this isn't constricted to a specific make and model but smart TVs from Google, Samsung, and others are facing similar issues where the television simply freezes or crashes.
Well, if you are looking for a troubleshooting guide on how to fix Apple TV crashing on any Smart TV, you have come the right way. Here's more about the issue and the fixes to employ.
How to Fix Apple TV Crashing on any Smart TV?
After an intro and a few reasons explaining why your Apple TV crashed on a Smart TV be it Google, Samsung, or others, here's how to fix it.
#1: Restart Apple TV
That's probably the first thing on my list whenever any service goes down. Turns out Apple TV crashing on any smart TV can be a temporary software glitch and nothing more which requires a quick reboot and it is gone. Rebooting also resets network settings on Apple TV in case something funny is going on between the app and streaming service. Here's how you can restart Apple TV.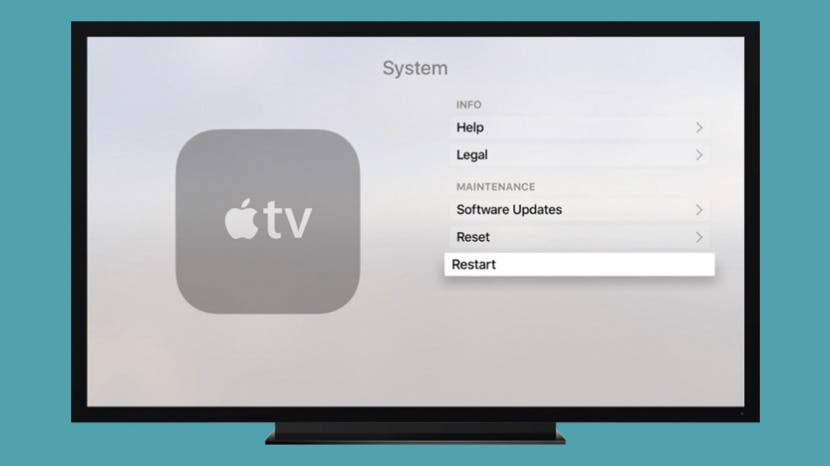 On the Apple TV app, go to Settings >> System.
Hit the "Restart" button once and this will give a jerk to the service shutting it down and restarting it.
Next up, check whether viewing content on Apple TV on your Smart TV crashes it as earlier or not. If not, you have hit a goldmine but if it continues to behave abnormally, proceed with the next methods.
#2: Update Apple TV
Apart from rebooting, updating the firmware can help fix issues that may not get resolved after a reboot. This includes bugs on the current firmware causing the service to crash when it hits a trigger. Here's how you can use Apple TV to update the firmware.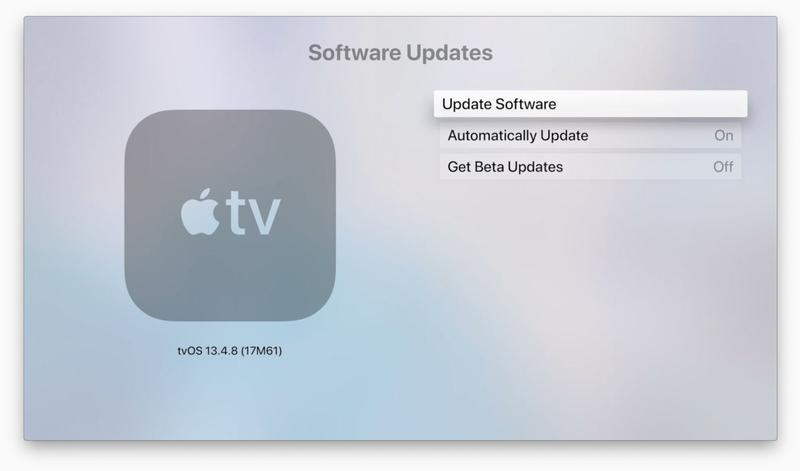 Firstly, launch the Apple TV app on your Smart TV.
Next up, proceed to its Settings >> System.
Tap on Software Updates and then click on "Update Software".
You need to check whether there are any updates available or not. If yes, tap on "Download and Install" against the new firmware and the system will take over the rest.
You will have to reboot the system so that it adapts to the changes made by the new firmware.
Finally, repeat the first three steps and select "Update Automatically" so that Apple TV will update itself automatically whenever it sees an update in the future.
#3: Restore the Apple TV to its original settings
If doing anything mentioned above doesn't prevent the Apple TV from crashing on any smart TV, you need to restore it to its original factory settings. Let's see how you can do it.
Firstly, make sure you have iTunes on your computer and take the Apple TV, use a USB cable to connect the two devices.
Depending upon which generation of Apple TV you are using, you will have to unplug or keep the power cord to the Apple TV enabled.

For Apple TV 1st & 2nd Gen – Remove the power cord.
For Apple TV 3rd & 4th Gen – Keep the power cord strapping.

Next up, proceed to the Apple TV summary page on iTunes.
Under "Apple TV Recovery Mode", you will see a button called "Restore Apple TV".
Let the system take over and restore Apple TV by itself.
Once the process is over, simply unplug the power cord and restart Apple TV.
Verify if it still crashes when you pair it with any smart TV.
#4: Update the software of the Smart TV
After upgrading the Apple TV firmware, it's time to upgrade the software on the smart TV as well. This is a must since it eliminates the probability that the software is to be blamed. You need to make sure that the firmware on your Google, Samsung, or other TV is up to date and even if it is causing the issue, you will have to proceed to the next methods to find a fix.
#5: Reboot the router/modem
Next up, you need to make sure you have a working internet connection since Apple TV requires an internet connection to do business. Anyways, since you are facing issues with Apple TV crashing abruptly, try rebooting the router. First, try turning on the router and turning it ON. If that doesn't work, try unplugging the router from the wall outlet and waiting for a few minutes before reconnecting it. Check if that makes any difference or not.
#6: Contact Apple Support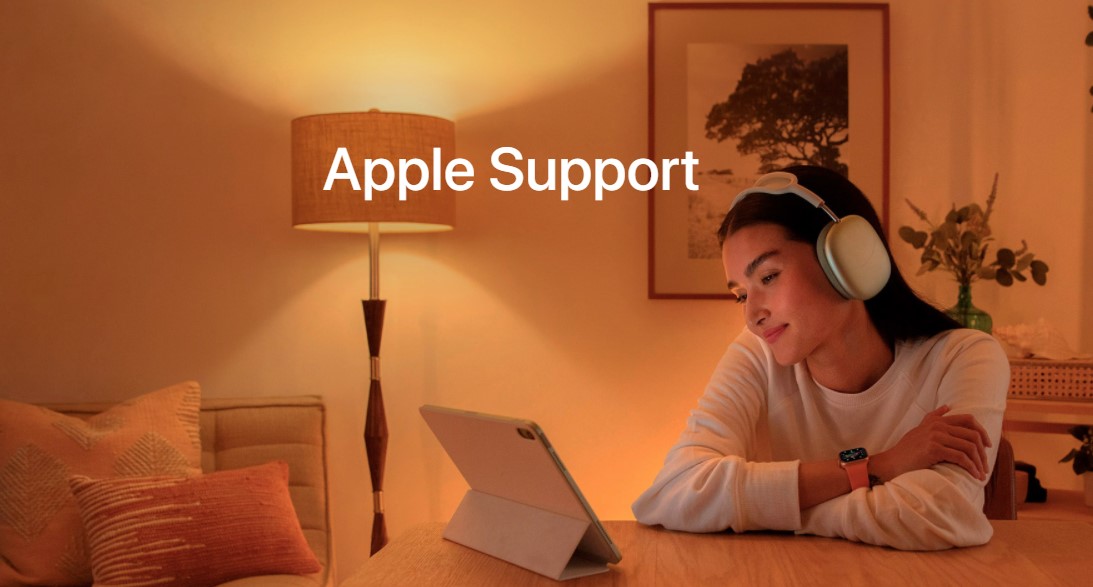 The last resort you have is to contact Apple Support to try and find a troubleshooting method specific to your problem. You can reach out to Apple Support with a description and photo explaining what's wrong. Support staff will hurry to prescribe a troubleshooting method that you can employ to fix the problem right away.