Surely, contacts are an essential part of our social circle, and it is something that we use daily. But if you are using iPhone to manage different address books from college, work, and personal life at once, you are probably facing the issue of duplicate contacts. Very often, when we install third-party applications such as Whatsapp, Gmail, and Facebook, they import the contacts from our iPhone. If there is even a small difference between the contact information they have on their server and contacts saved on your iPhone locally, you will end up having a duplicate contact on iPhone that belongs to the same person.
We use contacts very often, but managing them on the iPhone is such a pain. Sometimes syncing iCloud can also create duplicate contacts in iPhone, which you might want to delete. Unfortunately, No matter how frequently we delete duplicate contacts from iPhone, we get them again. In such a situation, there are many methods that can help us to delete all duplicate contacts at once.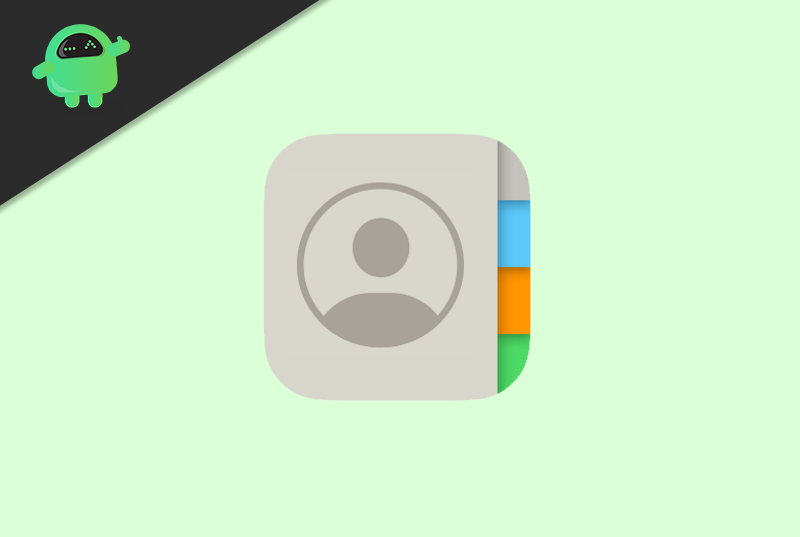 How to Delete Duplicate Contacts from iPhone
There are many ways available to delete duplicate contacts from iPhone, but we have only listed here that worked perfectly. So let's move to the first one.
Method 1: Removing duplicate iPhone Contacts using iCloud
Step-1 First of all goes to the settings. Click on iCloud and turn on the switch for contacts to sync your iPhone contacts to iCloud.
Step-2 Now, log in to your iCloud account, click on contacts. Then scroll down and note down the number of contacts and cross-check it with the number of contacts on your iPhone.
Step-3 Then turn of iCloud contact sync option on iPhone and again login to your iCloud account.
Step-4 Click on contacts and from there and then on "All contacts" from the top left corner.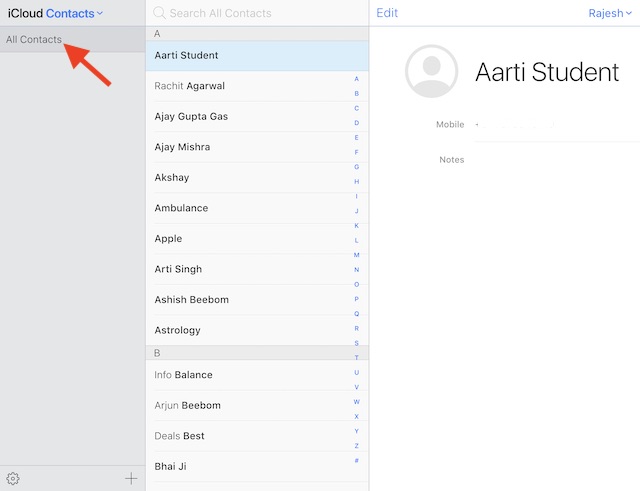 Step-5 Now, hold SHIFT+CTRL and select all contacts you want to remove. While selecting contacts.
Step-6 Next, click on the setting icon from the bottom left corner to open up all options and click on delete from there.
Step-5 Now, go back to the iPhone settings and turn on iCloud contact sync. All duplicate contacts will be gone after the syncing process is over.
Method 2: Merging Duplicate contacts on iPhone from the Contact app itself
There is an option in the contact app to merge individual contact. Though it would be very tedious work if you have got hundreds of contacts to merge. I would only recommend using this method when there are only a few duplicate contacts.
Step-1 Firstly, head over to the contact app and select the contact you want to merge.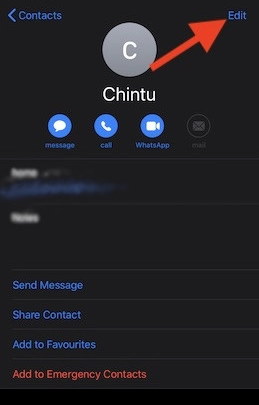 Step-2 Click on "Edit" at the top left corner.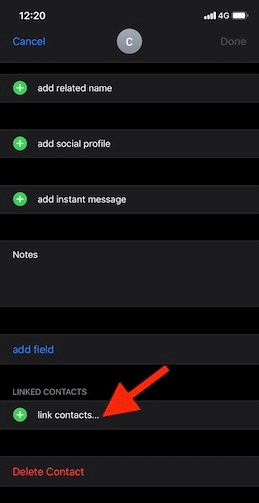 Step-3 Noe scroll down a bit, and you will find "Link Contacts." Tap on it.

Step-4 Next, select the contact you want to merge it with and then click on the "Link" at the top right corner. Lastly, click on "Done" to finish.
Method 3: Using Third-Party app
Luckily, there are tons of apps available on the app store to delete and merge duplicate contacts.
Step-1 First things first, Download any contact merger app.
Step-2 After it is successfully installed, launch the app and click on Manage Contacts.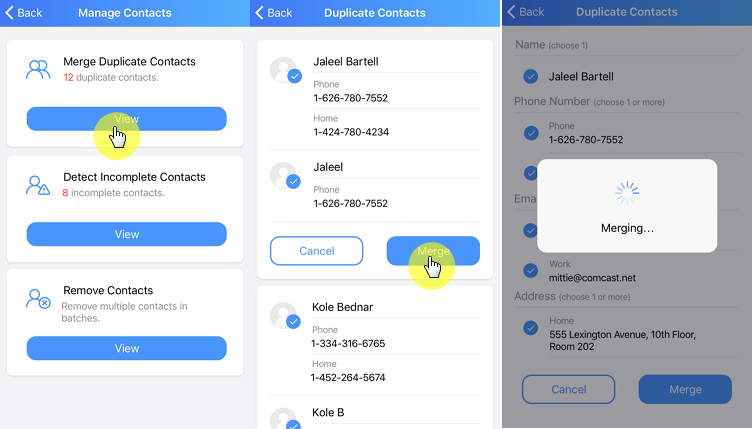 Step-3 From that screen, click on "Merge Duplicate Contacts" and select duplicate contacts.
Step-4 Finally, Tap on the Merge button, and the app will start merging duplicate contacts. Once the merging process is over, you will see a merge completed notification.
Hopefully, these instructions on How to Delete Duplicate Contacts from iPhone will be helpful to you. If you have a lot of contacts to manage, there are many professional apps available like ContactsMate.