When you wanted to call someone frequently like some customer care, in popular shows, or any other contact, but that phone line is so much busy, and you have to redial the number on your Android or iPhone each time. You can dial that number a few times, but after that, putting the same number over and over again is just a waste of time. But there is a way by which our smartphones can help to do this automatically without putting that number several times.
There are some of the ways by which you can redial the person or a company using your iPhone or Android smartphone. Where Android has an advantage of auto redialing apps support. It does not matter whether you are on iPhone or Android. Both of the devices have their own feature that helps you with redialling. They both are also having some methods by which you can make redial calls somehow automated. And other than that there are also some of the applications which you can install to make redialing more easier.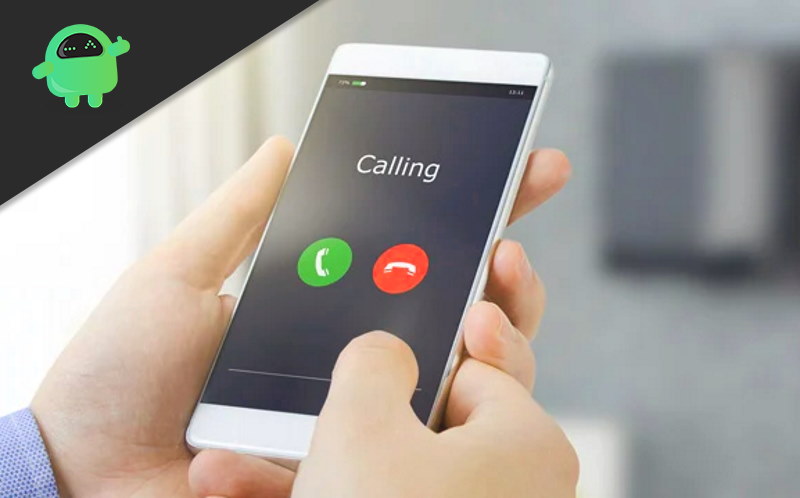 What is The Need For Auto Redial on Your Smartphone?
Auto redial on Android and iPhone is great if you want to connect to a busy line. These lines are busy because of so many people calling them at the same time. You may have seen when you want to call a trending radio program, and the customer cares their phone line is, most of the time, busy. Auto redialing helps you to increase the number of calls you can make. So, when you redial on these numbers over and over again, chances of picking your call becomes so much high.
Back to the time when the landline was so popular and used by most of the people. There was a way to do auto redialing on the landline phones. It was then known as "Continous.
Dialing". This simply just enter a code (*66) when there is a busy signal. It will tell the line to redial the number continuously after a call fails. And for stopping it just press *86 three times and it will stop continue redial.
But this is not for smartphones. So, it won't gonna work on any smartphone. Samsung used to give an auto redial features in its Galaxy devices but only in few. But now Samsung has also dumped this feature. So, we have to find something that will help us with this. Let's look at some of the methods by which you can auto redial.
Redial When A Person is Busy on Android
This the easiest way which anyone can tell you. It also works for both the iPhone and Android. This method only requires your smartphone's default calling app.
When we tap on the call button in the keypad, then the number which you have recently called will automatically come up so, if you want to redial a number continuously and do not want to enter the number over and over again.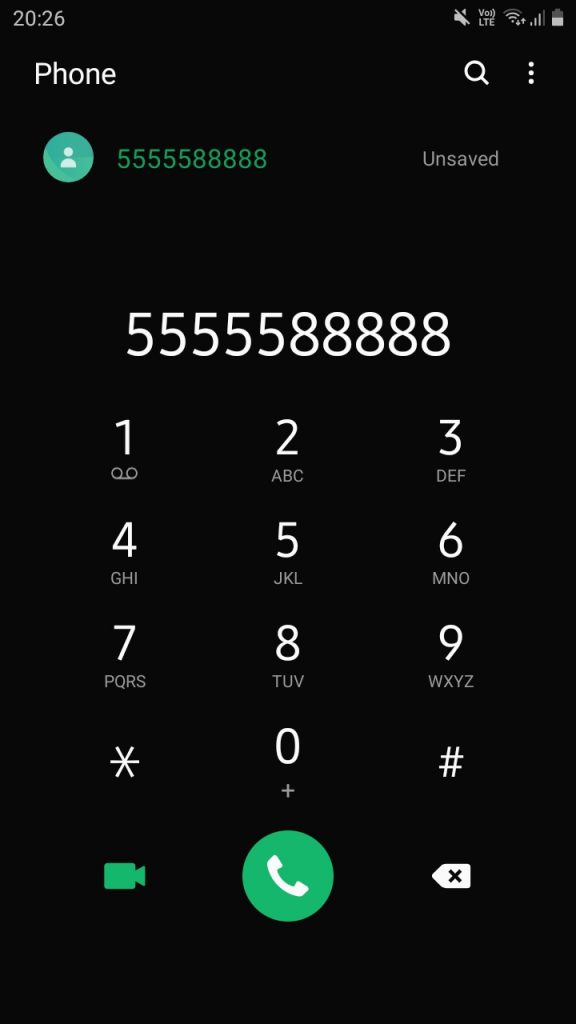 Whenever the line gets busy, you can again do the same thing again.
Method 2: Using Third-party apps
The first method may be good, but it is not the best one of all. But tapping the call button so many times manually may not be difficult to do but is so much pain to do continuously. So, you have to get a method by which these calls will be done automatically without manually doing anything from your side. In Android, you can find several apps in the Play Store, which you can use to automate this task fully.
For finding these apps, you just need to make a search on Google Play store about "Auto Redial" apps. There you will see a list of all the apps present in the play store. The app which I would suggest is the "Auto Redialer Expert."
[googleplay url="https://play.google.com/store/apps/details?id=ru.lithiums.autodialer2&hl=en_IN"]
This is one of the best apps, and I have also personally used it. But if you find any other better, then you can also use it.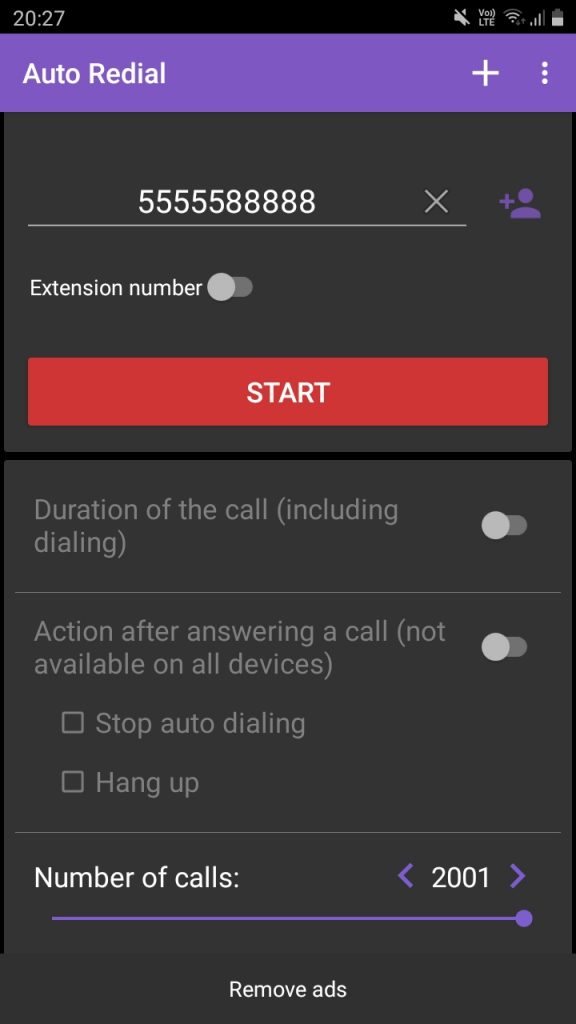 The functions of most of these apps are similar. When a call disconnects, the app redial your call on Android for you automatically. This will help you not to tap a button continuously.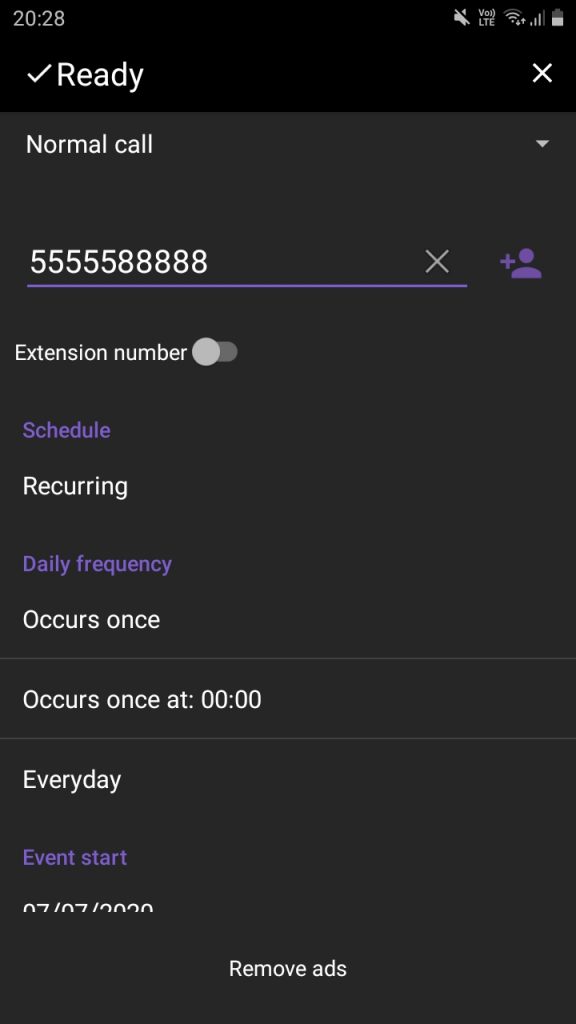 Some of these apps have some bad reviews. Many users have reported that these app does not work when there is a busy signal. But this is not the fault of the developers of these apps.
Sometimes Android creates a problem when the app tries to recognize a busy signal. Other than this, these apps work perfectly fine.
Redial When A Person is Busy on iPhone
If you are an iPhone user, then you might not have the option of downloading any app to make this work. But there are other options which you can prefer for auto redialing. One of the best ways which we are going to discuss is creating a speed dial shortcut.
Method 1: Adding redial contacts To favorites widget
Favorites contact helps you to place a call instantly with just tapping the shortcut button. Rather than tapping a call button multiple times or searching for the number in the contacts list, you can just create a shortcut to call as many times as you want without hassle.
Simply add the contact in the list of your favorite contacts. Then the contact will appear under the favorite tab under the widgets section.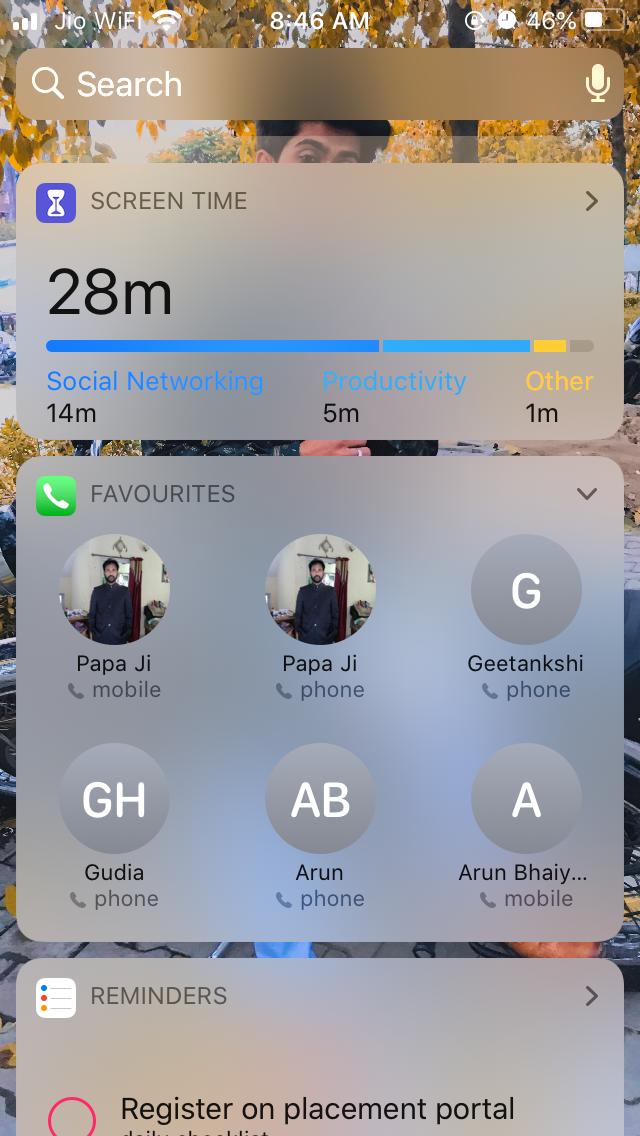 Now you can simply click on the favorites icon, and it will call the person immediately.
Method 2: Making Siri Shortcut
It is not difficult to create a shortcut, and if you somehow find difficulties while creating it, then you can easily search on google and download a premade shortcut.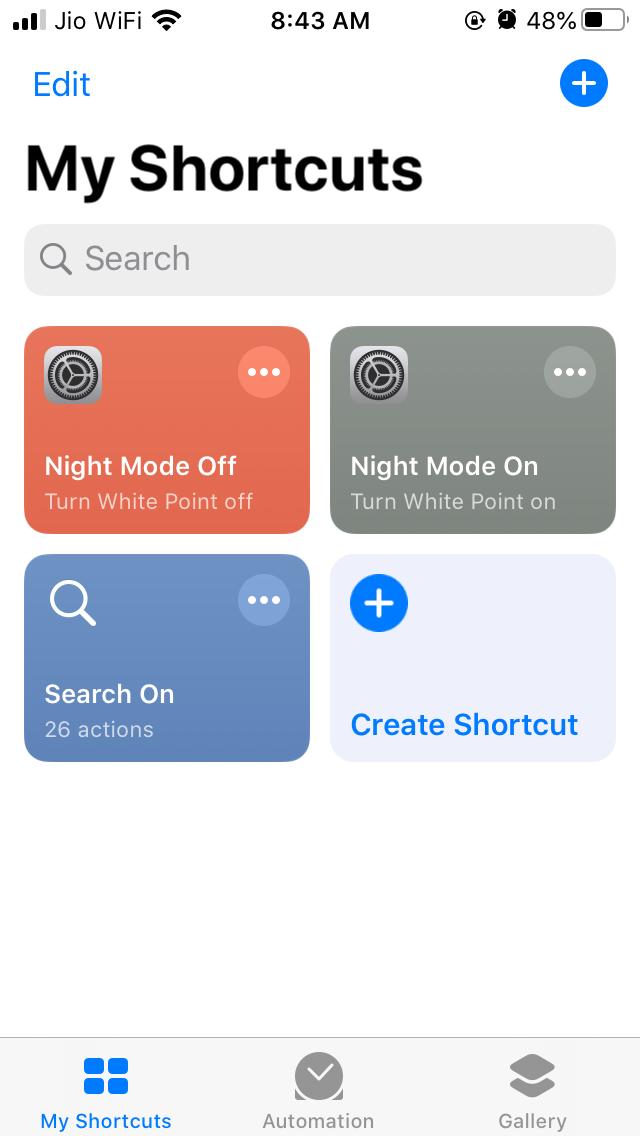 Click on the creat shortcut option. It will open a new window to create to shortcut.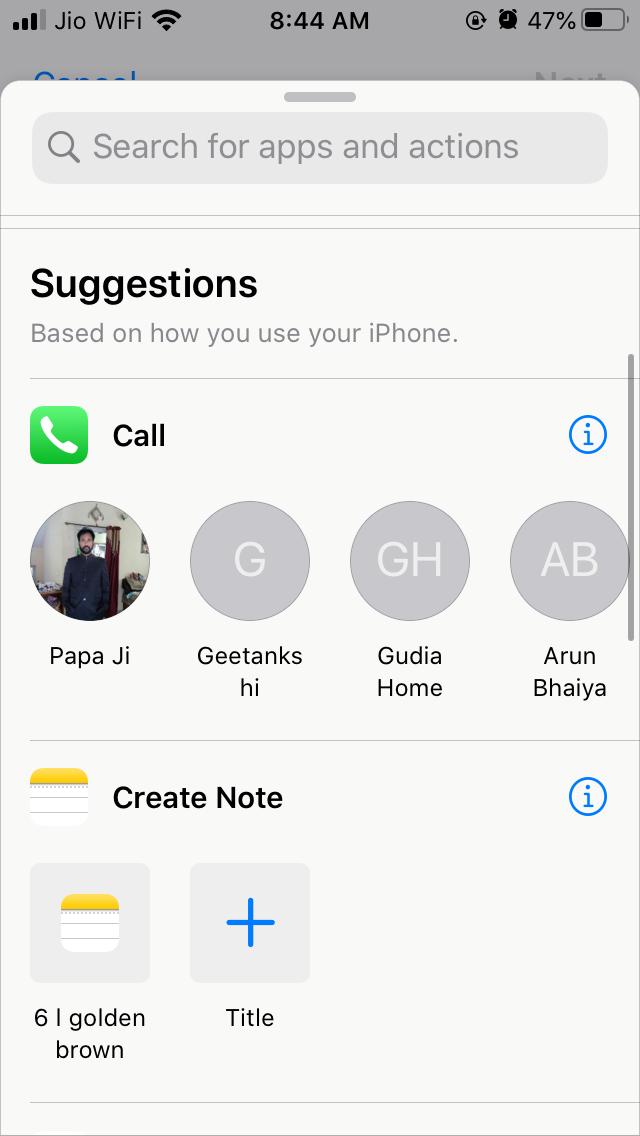 Select the Call option and choose the specific contact to create a redial button on iPhone.
Rename the shortcut as per your convenience.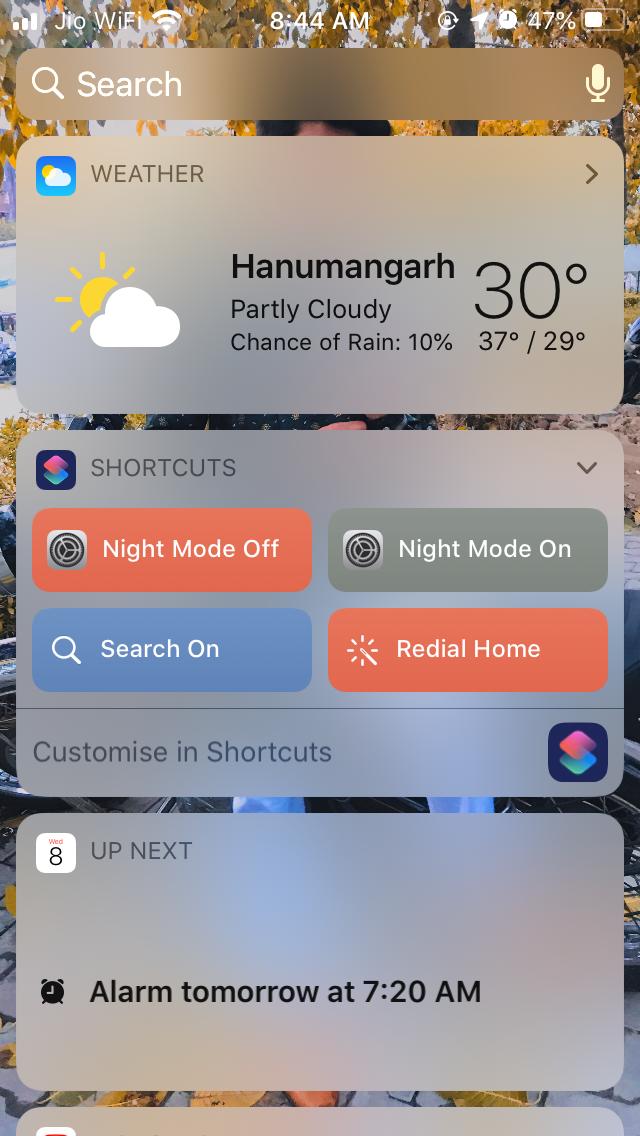 This shortcut will appear on the Siri shortcut widget area. Simply click on it to activate the redialing.
Method 3: Using iOS14 Onscreen Widgets
This method is only available to iOS 14 users, both n iPhone, and iPad. All you have to do is, add the favorites widget on your home screen. It will show a maximum of 4 people in one time which you can redial in an instant. This can be a real timesaver for you, so we recommend you to update to iOS 14 on iPhone.
Conclusion
The process of manually redial a number on Android and iPhone is a tedious task. Especially when the call is urgent. So you can use these multiple methods to set up a redial process on your Android and iPhone devices. All of these methods are free, but they will surely save a lot of time.