We all have faced the spam, Harassment and Junk calls at some point in time, While there were much spam identify or similar kind of apps were available. There were many spam identifiers Silence Unknown Callers available to download and use. Still, we can't compromise without data used by those applications where these apps gather those Flags numbers and save on their servers to improve their service. Which later delivers and helps their users to identify the junk calls.
However, Apple also had its Spam call flags on iPhone and iPad devices. There were some known and identified numbers that used to call people, respectively, and with flags, a name also reported to the Apple server. Apple takes a significant step toward this at WWDC 2019 with an introduction of iOS 13 Which eliminate Robotically, Spam call and solicitors called Silence Unknown callers.
Which means, if there were multiple flags on the same number, then it is identified as the spam, or junk cars make by fake robotic calls. This kind of call also used for telemarketing and Fake debt recovery calls, Which doesn't seem to be dangerous, but some it also asks for finical details, which are a kind of phishing, and it is more frustrating when you get incoming calls at midnight.
What are Silence Unknown Callers
It helps users to detect and block spam phone calls on your iPhone. It blocks phone numbers that you don't save in your contact, which means if a person shared their phone number with you in Message, Emails or anything that iOS allow to ready, and then it would not block that call. The calls from the Unknown number that you receive are silenced and send you a Voicemail appear in recent requests history. Before setup or enable the Silence Unknown Callers, then you make sure that you have saved the essential numbers in your contact.
Note: if you have been in a place of emergency, then Silence Unknown Callers will be temporarily disabled for the next 24 hours to allow your iPhone to reach.
How to Automatically Mute Calls on iPhone from Unknown Callers?
However, today, we are going to teach you how you can, on an unknown call, enable the Silence Unknown callers.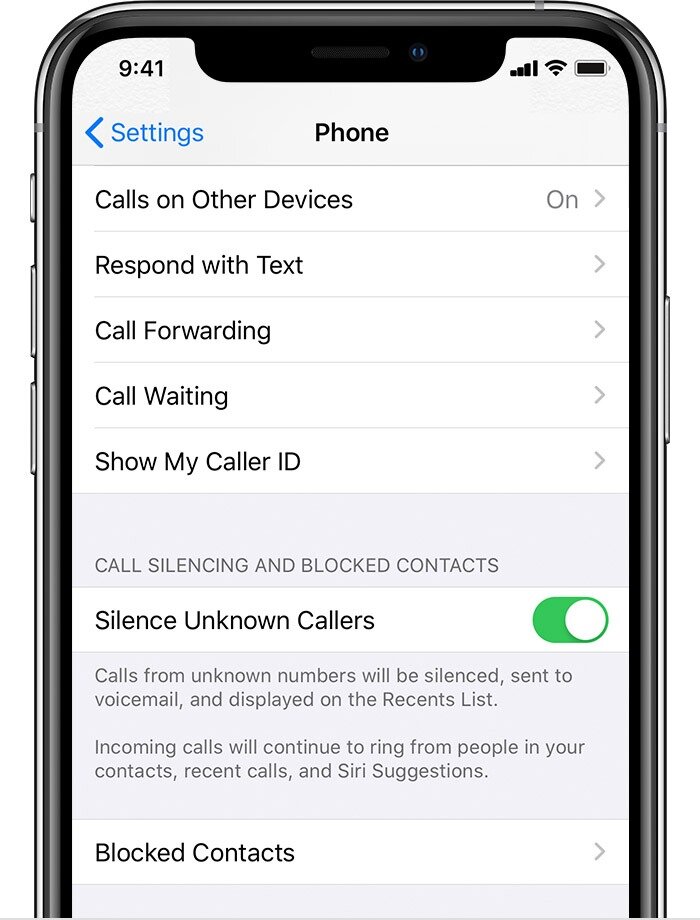 Open the "Setting app" on your iPhone.
Scroll down and head over to the "Phone" option.
Scroll down and Find the 'Silence Unknown Callers" toggle.
(You will find it under call silencing and blocked contact.)
Toggle and turn on "Silence Unknown Callers."
Exit.
Noteworthy, Your incoming calls will continue to ring, and calls from unknown numbers will be silenced. Also, the received voicemail and display on the recent list. Those unknown calls remain to be in your history.
How to Set up an app to filter and detect spam calls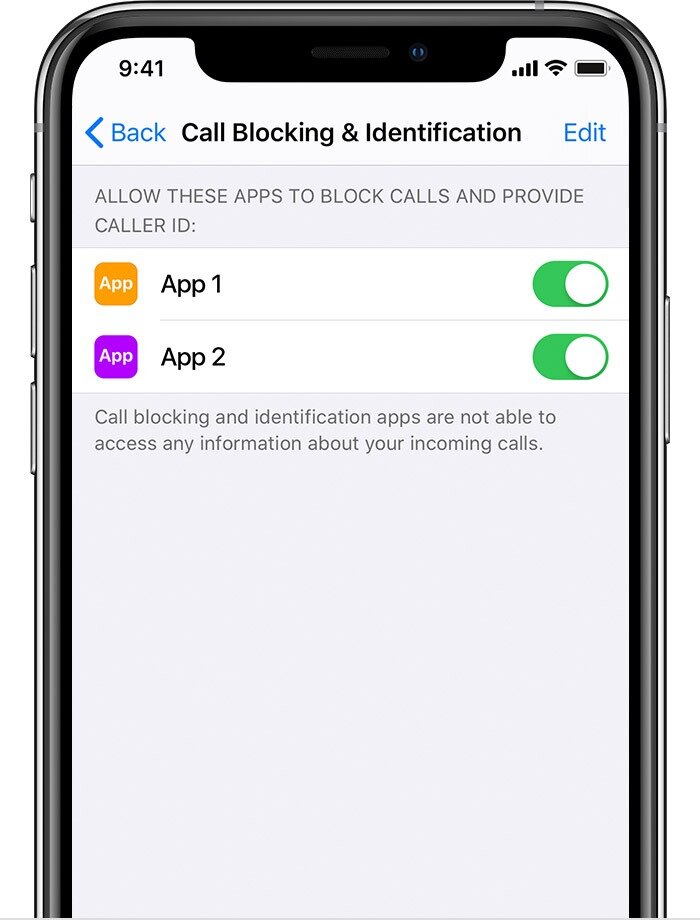 Moreover, Silence Unknown Callers feature is off by default, but It is one of the essential features in today's generation.
Open "App Store" on your and download app.
(Download app which can detect and block spam phone calls, download and install multiple apps with the feature belong to different app developers.)
Open the "Setting" app on your iPhone.
Scroll down and head over to the "Phone" menu.
Then, Tap on "Call Blocking & Identification."
Note, Under all the apps to block calls and provide caller id.
(Turn on the app or off based on your preference, Even you can set the priority by edit and drag the apps based on your preferences.)
That's it, and you successfully set up the Unknown Caller ID using Third-part apps.
When you receive an unknown call, Make sure you check it with the iOS identify label or chosen by the app Such as Telemarketing. If there is no such label, then it might be your friend or family member that knows you, and they have called you with a new number. Furthermore, the incoming calls never sent to third-party developers.
How to block the number manually on your device?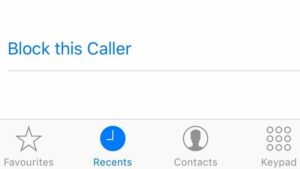 If you receive a call that hasn't been identifying as junk or spam, then you can manually block that number. You have to do is click on the phone number and then tap on "Block this caller" under blocked contacts.
The process of blocking unknown caller ID is the same across all iDevices with iPadOS 13 and iOS 13. Additionally, if you no longer need those third-party apps to identify the unknown caller, then you can delete the third-part apps that you have installed on your iPhone, iPad, and iPad Touch.
Hopefully, We believe you have successfully enabled the Silence Unknown Callers on your device. It seems quite handy and useful, and you can also use it on an older machine with iOS 12 or earlier by enabling the "Do Not Disturb." We assume that these articles helpful for you. We like to know are you using Silence Unknown Caller on your device, if any Queries. Please share it with us in the comment section down below.