FromSoftware Inc and Bandai Namco Entertainment have done an excellent job by releasing Elden Ring in early 2022, which comes under the soul-like action role-playing video game genre. The title has received overwhelmingly positive reviews on several platforms due to its graphics and gameplay. However, like other RPG games, Elden Ring has some bugs or issues. Meanwhile, some reports show that Discord doesn't work while playing Elden Ring on a Windows PC.
Now, if you're also one of the Elden Ring players and having issues with Discord running or accessing appropriately while in gameplay, don't worry; here, we've provided you with possible workarounds to resolve such an issue easily. Discord is a freeware VoIP application and digital distribution platform for improving the video gaming experience with texts, images, videos, and audio communications between users via a chat channel.
It seems that most teammates, professional gamers, or even streamers use the Discord service to make videos or communications better than anything else. However, some recent reports are coming out that Elden Ring players cannot run or access Discord in the gameplay, which is a bit of a letdown and nothing else. So, if you're encountering the same, follow the methods below.
Fix: Discord Doesn't Work While Playing Elden Ring
Multiple reports are coming out that while playing Elden Ring and chatting with friends on Discord, some unfortunate players are encountering the Discord service issue such as lags or stutters in both the incoming & outgoing voice. It's worth mentioning that the issue doesn't appear in other multiplayer games with Discord. So, the chances are high that it might be happening due to the Discord Overlay application in some cases.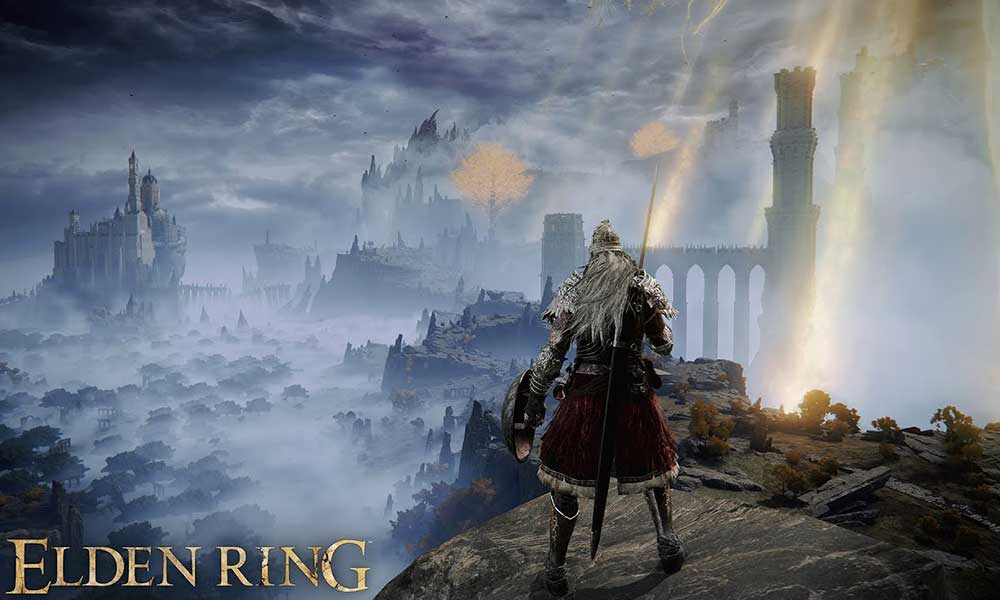 1. Quit and Run Discord Again
Click on the User Settings from the Discord windows > Scroll down a bit and click on Log Out.
Next, click on the Log Out button again to confirm.
Try to repeat the procedure a few times until it registers.
2. Reset Voice Settings on Discord
Click on the User Settings icon on the Discord windows.
Then select Voice & Video > Click on Reset Voice Settings.
Now, click on Okay to confirm the reset voice setting.
Reconnect your mic and try to send an audio message to others to check whether the issue has been solved or not.
3. Select your Headset Microphone from the Input Device
If the above method doesn't work for you, then you can try this method.
First, click on the User Settings on the Discord windows.
Next, click on Voice & Video.
Select the microphone from your headset under the Input Device.
That's it, guys. We assume that this troubleshooting guide was helpful to you. For any queries, you can comment below.