In an office or home environment, we depend on different types of machinery to get our work done. One such machine is the printing machine. Printers are essential to convert any digital copy into a hard copy document, and almost every working environment depends on them. But for any machinery to work flawlessly, it has some requirements. And a printer to work seamlessly with Windows will need drivers. One of the popular printers in the market right now is the Epson ET-3760 printer.
This printer has a set of drivers required to work with a Windows machine. Recently, after updating Windows to Windows 11, some people are facing troubles with its functionality. This includes print jobs getting stuck in a queue, error notifications randomly popping up, and printers being accidentally offline. And all of these issues are related to drivers. So here, in this article, we will mention how one can download and install the latest drivers on a Windows 10/11 machine. So without any further ado, let's get into it.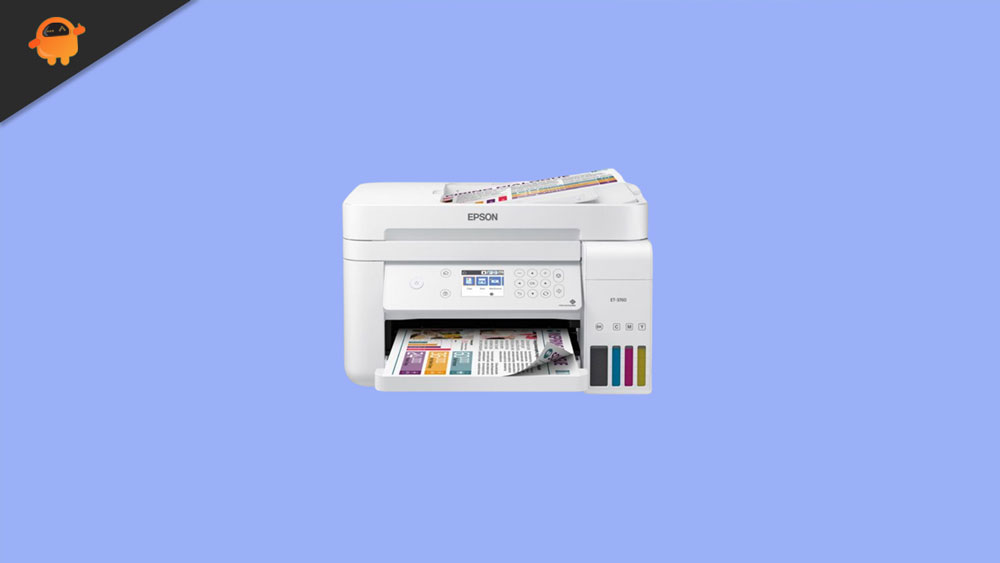 Download Epson ET-3760 drivers on Windows 10/11
If you are facing any software issues with your Epson ET-3760, this article should help you. Incompatible or outdated drivers often result in delays in operations due to incompatibility. And yes, all these can be fixed simply by installing the latest drivers on a Windows machine.
There are two ways to install the latest drivers for the Epson printer on a Windows computer, and we will guide you on both. Firstly, we will discuss the manual process and then move on to the automated one.
How to download and install the latest drivers for Epson ET-3760 manually?
For the manual process, you need to visit the official website of Epson and get the setup file for the drivers on your computer. Then you need to install that setup file on your computer as you do with any other program file. Let's take a look at the entire process.
Navigate to the Epson ET-3760 download page.
Select the operating system as per your requirement here.
Now click on Drivers.
Now click on the Download button in the Printer Driver v2.68.02 option. This is the latest version right now. If a new version is released, you should download that version.
Once the download is complete, right-click on that setup file and select Run as administrator.
Follow the on-screen instructions to complete the installation process on your computer.
Once the installation is done, restart your Windows machine for the changes.
We would recommend you to use this manual method as it works the best. But if you want to go for the automated process, you can try the procedure mentioned below.
How to download and install the latest drivers for Epson ET-3760 automatically?
Now for the automated process, you need to use a third-party application. Several third-party applications in the market scan your computer for any missing or outdated drivers. Once the application finds such missing or outdated drivers, it will suggest possible solutions to fix them. Here, if you perform a single click, the driver for your printer will be automatically installed on your computer.
These third-party applications do charge a bit for their service, though. So you must perform proper research and determine where you want to invest your money. It is a worthwhile investment, as once the application is up and running, you don't need to worry about any driver-related issues on your computer.
Even for the printer, you can use such an application. Ensure that your printer is connected to the computer when attempting to use the third-party application.
So this is how one can download and install Epson ET-3760 drivers on Windows 10/11. If you have any questions or queries about this article, comment below, and we will get back to you. Also, check out our other articles on iPhone tips and tricks, Android tips and tricks, PC tips and tricks, and much more for more helpful information.