In this tutorial, we will check out the steps to enable the Virtual Background on Zoom. During the quarantine period, this video conferencing app has seen a massive spike in downloads and usage. Thanks to its ability to host around 100 peoples in a single video call, many professionals are jumping ships from Duo, Hangouts or Skype to this app. Apart from that, there are tons of other features like the ability to send group text, images and audio from mobile and desktop. Likewise, you could also share photos, web and Google Drive, Dropbox or Box files.
And along the same lines, you could now enable Virtual Background on the Zoom video conferencing app. The same could be done on the Windows, Mac, and Linux platforms as well. If you are interested in knowing how this could be done, then here are the required steps for the same.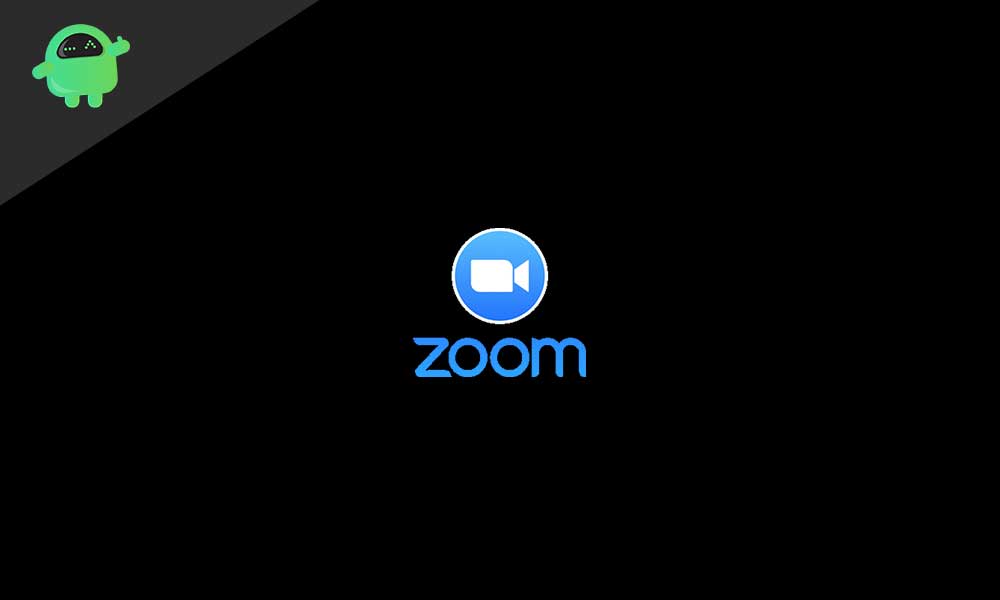 What is Zoom's Virtual Background Feature
The Virtual Background feature allows you to set up any custom image or video as a background during video calls or meetings. And if any of the presets files doesn't match your taste, well then you could upload your own videos and images and set it up as a background. Although there isn't any restriction on the size of the image that you would upload, for the best results, make sure it matches the aspect ratio of the camera. With that in mind, here are the steps to enable Virtual Background on Zoom. But before that, please make sure to go through the requirements section for your platform, mentioned below.
Prerequisites
Before beginning with the steps, make sure the Zoom app qualifies for the below requirements for your platform.
Zoom Room requirements
PC: 4.6.0 (1193.1215) or higher
macOS: 4.6.0 (1696.1216) or higher
A physical green screen
Now that you are aware of the requirements, let us check out the steps to enable Virtual Background on Zoom. For the best results, here are a few things to keep in mind:
Recommended Settings for a Perfect Virtual Background
Use uniform lighting and color.
Do not wear clothing that is the same color as the virtual background.
A background image with an aspect ratio of 16:9 and a minimum resolution of 1280 by 720 pixels.
A video (MP4 or MOV file) with a minimum resolution of 480 by 360 pixels (360p) and a maximum resolution of 1920 by 1080 pixels (1080p).
Well, this is all the prerequisites needed to enable Virtual Background on Zoom. Let's check out the steps to enable the same on your platform.
Steps to Enable Virtual Background on Zoom
You could enable virtual background for all members of an organization, for a specific group or for your own use or even for Zoom Rooms. Instructions for all of them are hereby mentioned. Once you have enabled the said feature, make sure to logout from the Zoom Desktop Client and then login again for the changes to take place. This is applicable to all the below-mentioned sections.
Virtual Background for all Members
Since you are making a system-wide change for all members, make sure to log in to the Zoom web-portal as an administrator. Then click on Account Settings.
Go to the Virtual background option in the Meeting section and make sure the setting has been turned on.

Moreover, if you wish to make this setting compulsory for all users of your account, make sure to click on the lock icon and then again click Lock to confirm this change.
For a Specific Group
If you wish to enable Virtual background for a specific group, then sign in to the Zoom web-portal as an admin and click on Group Management.
Now click on the name of the group and subsequently click on Settings.
Go to the Virtual background option and navigate to the Meeting section. Make sure the setting is enabled, if not then do it right away.
Again, if you wish you could make this setting mandatory for all the users of the group by clicking on the Lock icon.
For Own Use
If you only wish to enable the Virtual background feature on Zoom just for your own use, then sign in to the Zoom web-portal.
Head over to My Meetings Settings if you are an account admin or go to Meeting Settings if you are just an account member.
Next, click on the Virtual background option. Make sure it has been enabled.
Zoom Room
To enable the Virtual background on Zoom Rooms, sign to the web portal as an admin.
Go to the Zoom Rooms section and click on Account Settings.
Enable the Virtual Background with Green screen option.
Click on Upload Image if you wish to add more background images and videos to the already present ones.
Now that you have learned the steps to enable the virtual background feature, let's check out the steps to use it now.
How to Use Virtual Background in Zoom
Head over to the Zoom desktop client and click on your profile.
Select Settings from the drop-down menu and click on Virtual background.
next, click on I have a green screen (if you have set up a physical green screen).
Select an image from the already available ones or add your own by clicking on the plus icon and then select Add an image or Add Video option.

Image Source: Zoom

You might also be prompted to download the Smart Virtual background package, click on Download to do so.
On the other hand, if you wish to enable the Zoom Virtual background during the meeting, click on the upward arrow icon, present next to the Start/Stop Video option.
Then click on Choose a virtual background and download the smart package, if prompted.
Conclusion
With that, we conclude this guide on how to enable Virtual Background on Zoom for various platforms. Furthermore, we also discussed these steps for the entire organization, for a specific group, for Zoom Room or for your own usage. Do let us know in the comments what you think of this feature. Before rounding off, have a look at our iPhone Tips and Tricks, PC tips and tricks, and Android Tips and Tricks section too.