The Pleasant Valley Claim Ticket is a new item introduced throughout the Wastelander Expansion in Fallout 76. It is a miscellaneous item and does not have any particular properties, such as weight or value. But that's not to say that these items aren't exactly of any use for players in the game.
With the right person to approach and a bit of perseverance, the Pleasant Valley Claim Tickets can be used to barter for rare items. In this guide, we are going to find out more about these miscellaneous items and how to put them to use. Let's begin.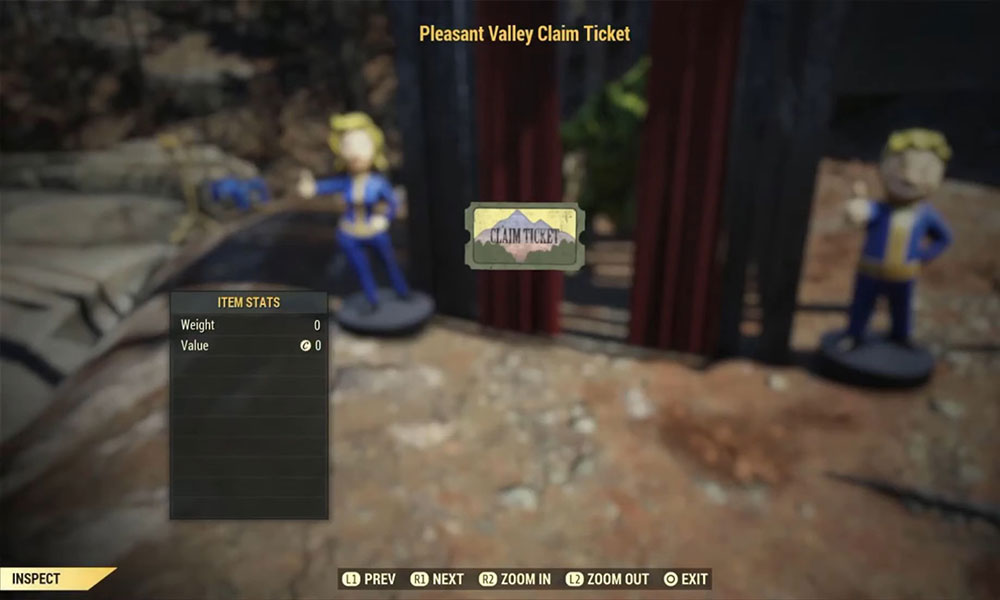 How to Redeem Pleasant Valley Claim Tickets in Fallout 76
Players can find Pleasant Valley Tickets on the scorched or being dropped by ghouls. Most of the time, players might know even know what they're meant for. However, the clue is right in front of them, in the name 'Pleasant Valley Claim Ticket.' Which means players need to pay a little visit to Pleasant Valley.
Once players have found the Claim Ticket, they need to make their way over to the Pleasant Valley Ski Resort. Meet up with the bellhop Protectron and redeem the ticket. In return, players will receive random loot either as a rare ticket claim item or just a common one. A few of the more common rewards that the bellhop might offer are:
Golden Pocket Watch
Revolver
Outfits
Money (Pre-War era)
But given the lack of exciting rewards or any other form of creditable weight associated with this particular miscellaneous item, it makes the Claim Ticket item something that can be easily forgotten.
Regardless of what the bellhop offers in return, players can always expect a chance to earn some loot items. The best-case scenario is that players end up being offered with cool new Western Outfits.
This concludes our guide on how to redeem Pleasant Valley Claim Tickets in Fallout 76. We hope this helps and remember, just head over to the Pleasant Valley Ski Resort and meet the bellhop. We hope this guide helped you. You can check out our other Wallpapers, Windows Guides, Gaming Guides, Social Media, iPhone Tricks, and Android Tricks for more guides. Subscribing to our YouTube Channel will help you win the $150 giveaway contest. If you have any doubts or feedback, comment down below with your name along with the e-mail ID, and we will reply shortly. Thank you.