Brawl Stars is one of the fast-paced 3v3 multiplayer and battle royale freemium video games for the mobile platform. It offers both co-operative and solo across multiple game modes in under three minutes. Players need to unlock and upgrade plenty of Brawlers with powerful abilities, star powers, gadgets, etc. Though the game is rated really well on both the Android and iOS platforms, it seems that plenty of players are getting Brawl Stars Login Failed error notice.
So, if you're also one of the victims, check out this easy to fix troubleshooting guide. According to several affected players on the Brawlstars subreddit, they're unable to run this game on their mobile devices irrespective of Android or iOS whichever they use. This particular error message says "Login failed please try again". It's also worth mentioning that the mentioned error is a new one and troubling players for almost a year or so.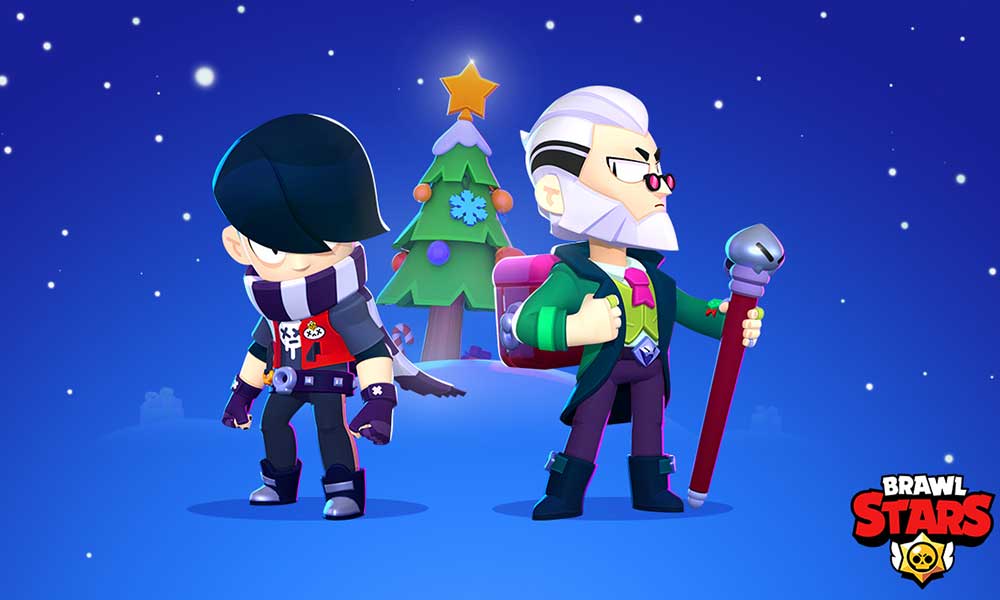 How to Fix Brawl Stars Login Failed
Needless to say that this error happens whenever the game tries to connect to the server and gets failed, unfortunately. To be very precise, there is nothing to do with your internet connection or mobile device. The actual problem is happening from the server-end which should be fixed by the Supercell team soon.
However, some of the reports are also coming out that simply uninstalling and reinstalling the game on your device can fix the login failed error or can't connect to the server issue completely. Although this isn't a permanent fix or doesn't work for all, you should try this method at least once. Here we've mentioned all the possible workarounds that should work for you.
1. Check Server Status
Check whether the game server is working well or not. It can possible that the Brawl Stars game servers are down or going through some maintenance process in the background. In that scenario, you can't do anything else instead of waiting to get servers back online. You can visit the third-party DownDetector website to check it.
If the server is actually down or has an outage issue, just wait for a couple of hours and try running the game again. However, if there is no issue with the game server, try following another method.
2. Use a VPN Service
Using a VPN service can also fix multiple online server connectivity issues in games. So, if in case, you're facing issues with the server connectivity then it may help you out.
Try using a VPN service on your handset. You can install a free VPN app from the Google Play Store or Apple App Store easily.
Next, run the VPN app and connect to a different region.
Once the VPN is connected, launch the Brawl Stars game and it will load without any issue.
Read More: Brawl Stars Mod APK Download – Get Droid Tips
3. Clear App / Game Cache
It seems that sometimes a temporary app or game cache or a corrupted storage data can also cause plenty of issues on Android devices. To clear the app/game cache or storage data:
Go to the device 'Settings' menu > Tap on 'Applications'.
Choose 'See All Apps' (if any) to expand the list of installed apps on your handset.
Search for the 'Google Play Store' app and tap on it.
Tap on 'Storage & cache' > Perform both the Clear Storage and Clear Cache one by one.
Once done, go back and search for the Brawl Stars game.
Do the same for the game also by clearing cache & storage data.
Once all done, restart your device > Try running the Brawl Stars game.
It's better to use the VPN this time also.
4. Reinstall The Game
Finally, if none of the methods worked for you, try uninstalling and reinstalling the game. It'll definitely help you out to remove all the unwanted glitches or corrupted/missing game files (if any).
Just tap and hold the Brawl Stars game icon from the home screen on your device.
Tap on either 'Uninstall' or 'Remove App'.
Now, confirm the uninstallation process and let the game to delete.
Once done, restart your handset > Go to the Play Store or App Store according to your respective device.
Search for the Brawl Stars game and install it again.
Finally, try running the Brawl Stars game and it won't show the Login Failed error anymore.
That's it, guys. We assume this guide was helpful to you. Feel free to ask in the comment below for further queries.