Pokémon Go is one of the most famous AR Games for iOS and Android devices. Those who have been playing these games feel like they are in a real-world location. These games require a stable internet connection and a GPS to play this game. Meanwhile, you can play Pokémon almost any Android or iOS devices with stable internet connectivity. Also, this game partnership with Nintendo and Niantic to release across the country.
The Pokémon game comes with 150 Anime contains many Pokémon from the original Manga for an immersive experience. However, sometimes players faced a problem of weak internet or GPS connectivity. Likely, Where it shows the "Error 11:GPS Signal not found" while launching the game. Today, we are going to teach you how you can make sure that you are always connected by figuring out the reason and solving it to fix it.
How to Fix "GPS Signal not found" error in Pokémon Go?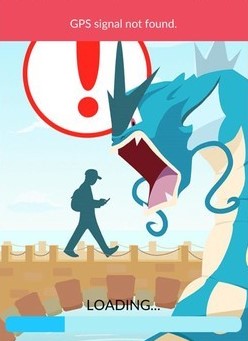 Reason for Error 11:GPS signal not found" on Pokémon Go?
Multiple reports found the reason, and you can check those common errors that show fix Error 11 on your device.
Permission Access
Android and iOS potentially care about users' privacy, and they disable some permission on the user's behalf. It might be the reason to restrict the permission to use GPS or the internet on your device for Pokémon Go. You can check permission for the game in setting or App Management from the device setting. If game permission for access GPS and internet access turned off, then you allow permission to access GPS and the internet.
Rotted Phone
It commonly found in Android, which considers a security threat by the developers. In some scenarios, GPS error triggered due to specific hack/exploits that a rotted device could not run.
Disable GPS
Before launching the game, make sure you turned on GPS because the game requires internet and GPS connection both at the same time to establish a connection between your device and server.
Power Saving Mode
Most of Custom Android skin comes with Power-Saving mode, Which used to consume fewer resources to save battery. Not to mention, it quite useful but during playing game, especially like Pokémon needs an active GPS and Internet connection with interruption. So, We recommend you to Turn off any Battery saver mode.
Solution 1: Turn on Airplane Mode.
If you are outdoor, Where you can't find a stable GPS signal, then you can turn on and then turn off aeroplane mode again.
Swipe-down the "Notification Panel" on your Android Device.
(Open your "Control Panel", if you are Apple users.)
Turn on Airplane Mode. Wait for a moment.
Then, turn it back off.
(It will reset all the radio and GPS to connect the nearest tower.)
Note: If you remain a weak GPU signal that you can use Wi-Fi instead of cellular data.
Solution 2: Turn on GPS
Swipe-down the "Notification Panel" on your Android Device.
(Open your "Control Panel", if you are Apple users.)
Turn on Location Wait for a moment to get a stable GPS Connectivity.
Solution 3: Change App Permission.
If your device prohibited the use of GPS for Pokémon Go that you have to give Permission.
Open the "Setting" app on your device.
Scroll down, Head over to "App Management" and Select "App" Option.
Find "Pokémon Go" and click on it.
Tap on "Permission" and Turn the Toggle on for Location.
Solution 4: Turn on the Wi-Fi
This is something that not a lot of people are aware that Wi-Fi mapping is a key part of Apple's location service. This means you have to turn on the Wi-Fi on your device to avoid the GPS error.
How can you turn on the Wi-Fi connectivity on your iPhone or iPad?
We assume that you are on a Pokemon game screen, there you have to swipe up from the bottoms if you are on without a notch device and swipe down from the left side of the screen.
Then their tout has to click on the "Wi-Fi" icon, tap on it to turn the Wi-Fi on.
Now exist the control by swipe down or up based on your device used to exit the control.
That's try-again, and your game might re-connect to the GPS again.
Solution 5: if you're still getting a GPS error?
In this case, your app might be having trouble getting GPS connectivity. So you can simply close the game and then re-launch the app again. Most of the time, it works and successfully finds a GPS Signal.
Use your Home Button or swipe up from the bottom to get on the hoke screen.
Then, check for the stable and active GPS are to get better connectivity strength.
After that, double press a recent button, or you can swipe to hold to get on the multitasking screen.
There you have to swipe up the Pokemon game to close.
Then go to your app drawer or screen to Launch the game again.
This time you can expect the game to be re-connected with GPS.
Solution 6: What to do if it is not connected to the GPS and showing error again?
Not to mention, it is one of the most popular games around the world. So it might be possible that the server might get overloaded. This shows the error. In this scenario, you can wait for some time or check out the Game Forum to know the current issue on the server or game.
Hopefully, we believe that you have found this solution guide helpful. We would like to know whether we helped fix your problem or not and if you have any queries, share in the comment section down below.