Browsing the internet and have no sound issue on chrome? YouTube or other websites don't play audio? Don't worry. This issue arises due to either website permission or due to no speaker audio permission to different websites. Chrome browser comes with multiple settings, and these settings can be confusing to normal users, and in some cases, users do not give proper sound permissions resulting to fix Chrome sound not working.
If your laptop or PC speakers are perfectly working, but only Chrome web pages are facing the issue with sound, then there are multiple solutions which you can try. So this article will best suit you if you have sound problems only with the chrome browser. Because if you have a sound playback issue system-wide, then you should consider fixing that first.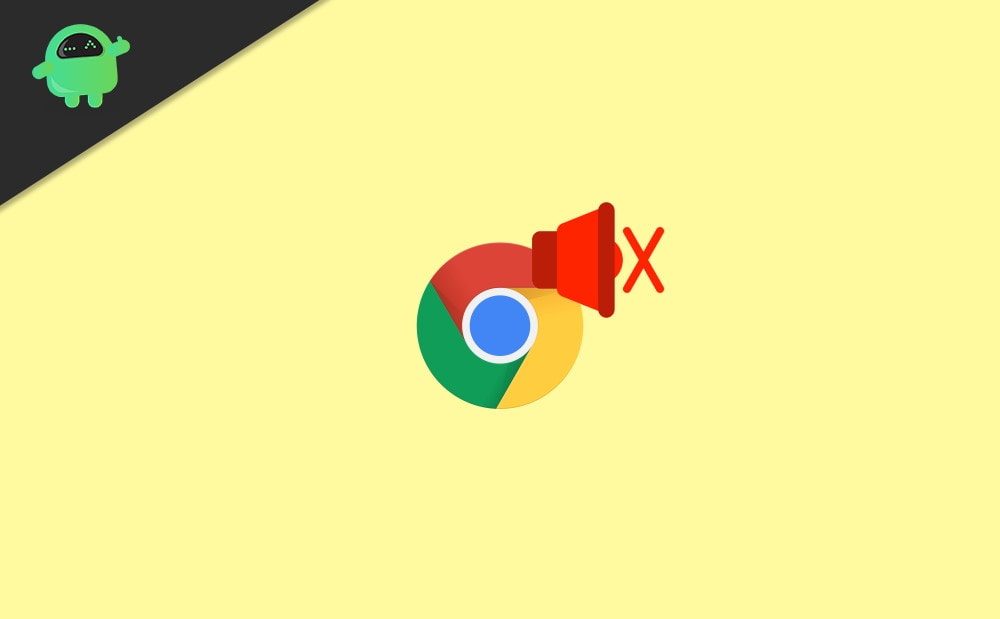 How to Fix If Chrome Sound Not Working
There are multiple fixes to this problem as this issue arises due to multiple reasons ranging from a mute speaker or no permissions to speaker output. Some of the possible reasons are:
No sound driver: Install appropriate sound drivers for your PC/Laptop.
Volume Muted: Some laptops also have mute buttons to completely mute all sounds. Check it first.
Try sound troubleshooter and reset the audio device, right-click on the speaker icon and click troubleshoot.
Method 1: From Chrome:
Quick Tip: Right-click on the site that is playing the audio or video and click on Unmute site. If the site was muted, this would fix it quickly.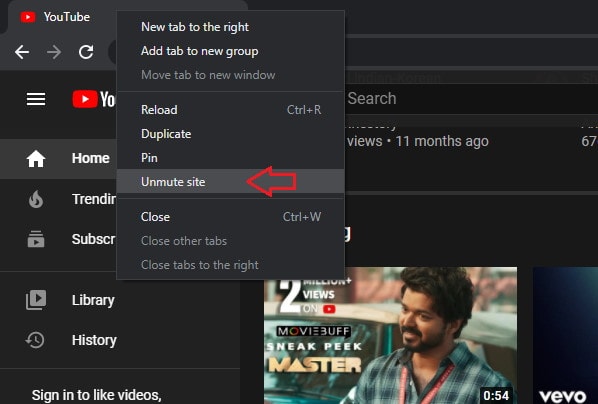 Step 1: Allow sound playback for sites
Chrome can disable sound playback for all sites altogether from a single toggle. So we have to make sure whether sound playback is enabled for all sites. To do so,
Open Chrome and type in chrome://settings/content/sound to open sound settings.
Now under the option, if you see the toggle switch is turned off, turn it on.
Also, make sure the websites you visit are not in the Mute list below the settings.

Now check if you can play music or sounds on the chrome browser. If you still cannot hear audio, don't worry and try the next steps.
Step 2: Enable sound from site settings:
Chrome also can disable sound for specific sites you visit. So it's a good idea to check that setting as well. To do so,
Open Chrome and load up a website (That you want to play sound from).
Click on the Lock icon in the address bar.
Click on Site settings.

From the permissions listed, scroll down to Sound.
Now if it's set to Mute, set it to Allow to play audio from the site.

Once done, close Chrome and open it again. Now check if you can play sound.
Now we can rule out the browser settings from the list and move on to other steps of troubleshooting.
Method 2: From Windows
It is possible that some settings are changed in Windows, prevent you from playing sound in Chrome. Let's check it out.
Step 1: Check Volume mixer:
The volume mixer tool allows controlling the sound and volume of each and individual app from the same place. So to check whether the volume mixer has muted chrome,
Start to play some audio in chrome browser.
Now, right-click on the Speaker icon at the bottom right side (in the taskbar).
Select volume mixer from the pop-up.

Now you should see multiple volume controllers.
If the volume in Chrome is muted, then you have to unmute it and raise the volume if necessary.

Now you should be able to hear sounds from the Chrome browser without any issues. This option can also be adjusted from the Settings app if you're using Windows 10.
Open settings,
Click on System and then click on Sound.

Now scroll down and click on App volume and device preferences.
Adjust the master volume as well as all app volume (mainly chrome).

Now you should be able to play audios on your Chrome browser.
Other Scenarios
Apart from these normal cases, people also reported some special scenarios which are unique to them. So if the above-mentioned methods did not solve the issue for you, then you may also try these steps.
Case 1: Browser incompatible:
Some people had reported that the issue is specific to certain chrome versions. If you think your PC plays audio on other browsers (Check with them) then you should consider the following:
Update your browser:
If you're running an older version of Chrome, then you should consider updating it. You can update chrome by pasting this URL on chrome and wait for it to check for updates. chrome://settings/help
Switch to Chrome Stable:
If you're using the canary or unstable version of Chrome, then you should consider switching to the stable version because it might be a bug which the devs will patch later.
Update Windows:
Some issues are known to be fixed with windows update. You might as well try it.
Re-install browser:
Reinstall the Chrome browser but do not sync your data yet. Try it out in the vanilla stage. If it works then, it might be due to some settings or extensions which might be causing the audio issue.
Case 2: Spatial audio issue:
Windows has an audio enhancement feature called spatial audio. The issue is it may not be compatible with your browser. Some people faced the issue when spatial audio is off. So you can try enabling the spatial audio settings on your Windows machine.
Open Settings app.
Navigate yourself to System > Sound > Related settings > Sound Control Panel
Click on the playback device and click on Properties.
Select Spatial sound and under Sound format, click on Windows sonic for headphones.
Finally, click on apply.
Now check if you can play sound on your chrome browser.
Conclusion
As you can see, you can easily fix Chrome sound not working issue. As these steps are simple, you can try them now without making any damage to your system. And if all the methods above are not working then you can try reinstalling Chrome browser.