Apple iPhone 13 series comprising iPhone 13, 13 Pro, and 13 Pro Max is among the best flagship smartphones with a lot of buzz around it. Turns out albeit the series is perfect in many senses, it still has some issues to deal with. The recent one to join the wagon is the iPhone 13 GPS Not Working or Not Accurate issue.
Turns out this is affecting users whereby they aren't able to use GPS properly. With that being said, this affects their ability to track their exercises, precise location for ordering food or cab service, or just pinpointing directions from the source to destination and so on. Without an exact location, this will affect your phone's GPS performance to a great extent.
According to many users, their location is offset by a few hundred feet/meters. One of the users reported an inaccurate location by 0.25 miles while some users reported that even though they are at home, their location is being traced outside on the road while some mentioned 50 yards offset location. This has particularly affected Apple Maps, Google Maps, Pokemon Go, Witcher Monster Slayer, and in fact, everything that uses GPS location.
What is causing iPhone 13 GPS Not Working or Not Accurate Issue?
Apparently, most of the users who upgraded to iOS 15.x received the bug. But it seems like there are some users with iOS 14.x struggling with the same issue. With that being said, this could be an issue with the iPhone 13 series where either the hardware or software is responsible for the trigger.

Hardware issues are obviously harder to fix since you will actually have to report it to Apple (or a third-party service center). On the contrary, software issues are likely to be fixed with workarounds or future iOS updates.
How To Fix iPhone 13, 13 Pro, 13 Pro Max GPS Not Working or Not Accurate?
Let's check out all the ways you can "try" to fix the iPhone 13 GPS Not Working or Not Accurate issue. These strategies are spread across obvious and not-so-obvious ways so do it accordingly.
#1: Toggle Location
Just like how restarting a phone kicks off any temporary issues, check if toggling location helps ensure it works or not. Go to Settings on your iPhone, proceed to Privacy >> Location Services, and turn it OFF (given that it was turned ON to begin with). Wait for a few seconds before turning it ON. Do it a few times and that should do the trick.
#2: Ensure location access
Apparently, you could be struggling with a precise or accurate location issue on a particular app if it doesn't have access to the location services on your iPhone. Here's how you can do it.
Go to Settings >> Privacy >> Location Services.
Scroll to find the list of apps requiring location services. Check if the app you are facing the most issue with (like Google Maps) has location services or not.
If not, turn it ON and that's it.
Check if this works or not.
#3: Toggle Airplane Mode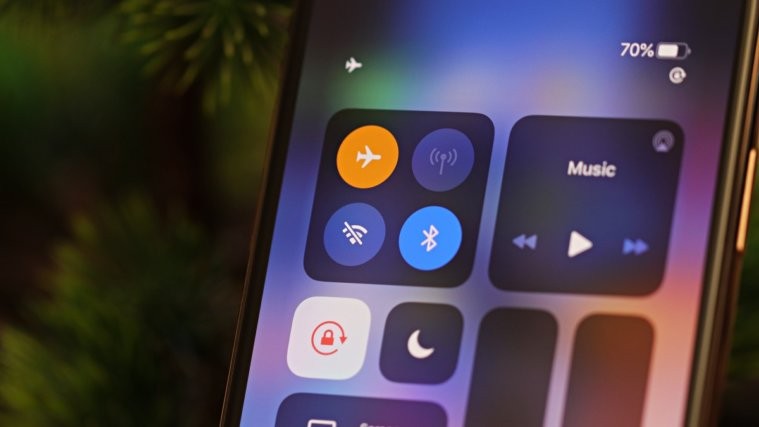 Airplane mode on your iPhone can help do wonders. Perhaps, it can help restore location services on your iPhone as well. Why don't you try it?
Go to Settings.
Proceed to "Airplane Mode" and toggle it to turn ON.
Wait for a few moments and turn it OFF.
#4: Reboot
This is one of the ways you can actually try and fix the iPhone 13 GPS Not Working issue. Turns on rebooting the device holds credibility to it since it works in many cases if not all. Here's how you do it unless you are already know-how.
Firstly, press the power button and volume button together till the power off slider appears on the screen.
Next up, drag the slider to the right to turn off the phone.
Use the side/power button to hold and turn the phone ON and that's all.
Check if doing so restored your phone's GPS services or not.
#5: Don't block the GPS antenna
GPS on your iPhone 13 series is on the right side of the phone when holding the screen up. Blocking the GPS antenna essentially blocks the antenna from delivering optimum GPS performance. It could be a reason why your phone is unable to intercept your exact location.
You essentially don't have to block the antenna with your hands but a phone case or cover can do it as well. Check whether removing the phone case helps or not. Keep the phone on a table and check if the location is precise or not that could explain blocking GS antenna when holding the iPhone. If it is too sensitive to blockage, talk to Apple Care.
#6: Turn OFF LTE
Turns out some of the users mentioned that toggling LTE on your phone doesn't make a difference forcing the GPS not to start working properly. Here's how it goes.
First, go to Settings >> Cellular >> Cellular Data Options.
Toggle to "Disable LTE".
Wait for a few seconds before re-enabling it and check whether this works in your favor.
#7: Reset Location & Privacy on iPhone 13 series
Restoring settings related to Location & Privacy can help as well. It essentially restored the settings to their default factory-made status thereby fixing any issues borne out of custom settings. Here's how it works in this case.

First up, open Settings and proceed to General.
Go to Reset.
Tap on "Reset Location & Privacy".
The device will prompt whether to reset it or not, affirm and you should be on your way.
Have a look if this strategy doesn't fix the iPhone 13 GPS not working issue or not.
#8: Update the iOS version
Perhaps a subset of users blame it on the iOS version to bring upon such a problem when using GPS on their iPhone 13 devices. If you are among the same, why don't you upgrade the firmware to a newer version. Apple consistently releases new incremental updates to its iPhones every month or so.
Do check the changelog for updates if they contain any information on fixing GPS not working issue and check if it actually does it once it arrives. Perhaps, this will work if the issue is related to "software" while hardware issues require visiting an authorized center as mentioned in the next method.
Open Settings on your iPhone and proceed to General >> Software Updates.
Check your current iOS version and if there's a new version available, download and install it.
It is advisable to turn ON "Automatic Updates" that should install new updates whenever your device intercepts it.
#9: Reach out to the service center
Apparently, iPhone 13 series is new and there's always a chance that its hardware related to GPS has been compromised. Although this won't affect all, there's a subset of users who might be struggling with a faulty or damaged GPS antenna or other associated components. Note that this could be because of liquid damage or physical damage or it could be a factory defect.
Turns out for all the hardware issues, you should report them to an authorized service center. Apple doesn't entertain third-party repairs as it will void the warranty. Thus, you need to report the issue to an authorized Apple service center, get the problem diagnosed and fixed accordingly. Your Apple Care plan could be covering the repair so check it out as well.
Wrapping Up
That's the end of our troubleshooting guide on how to fix iPhone 13, 13 Pro, and 13 Pro Max GPS not working or not accurate issue. Of course, if the problem is related to the software, it can be fixed or you can find a workaround. However, in case of a hardware issue, you will have to report it to a service center as mentioned in the "#9: Reach out to the service center" method.