It seems that the latest generation iPhone 13 series has some issues with the display even after paying for the flagship amount. Well, the screen-related issue is quite common among the iPhone 13 series users which are frustrating too. As per multiple reports online, the iPhone 13 green issue did appear recently, and now the iPhone 13, 13 Pro, 13 Pro Max Screen Turns to Pink Issue is appearing to the users which are unexpected from such a brand.
To recall, some users have already reported about the iPhone 13 powder screen problem recently. According to the WeChat news from the black cat complaint official, a huge number of iPhone 13 series users have recently complained about the black cat platform which turns the iPhone screen pink. Meanwhile, the problem can't be resolved by restoring the settings and upgrading the system which is another issue among the players.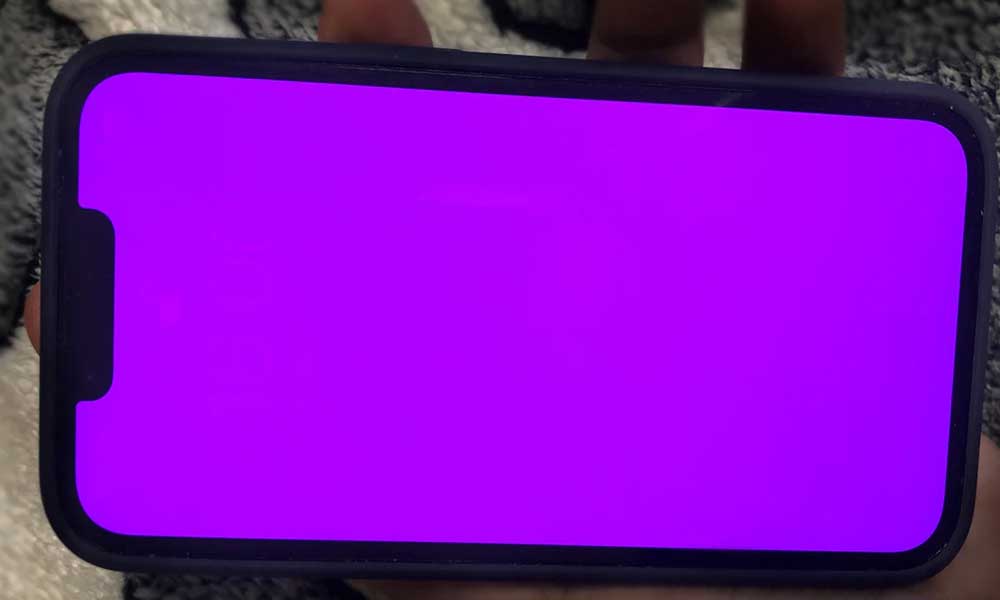 Report: iPhone 13, 13 Pro, 13 Pro Max Screen Turns to Pink Issue
The chances are high that you're also facing the same issue and there is nothing to do until you find a proper workaround or solution. Well, don't worry because here we've shared some info so that you can easily get some idea. Until the official announcement is released, make sure to follow this article for further reference.
There are some complaints that can be found on Weibo that indicates the pink screen issue is causing the screen lag, flashback, automatic reboot of the system, and other problems. According to @Boss Lianbo report on January 21, Apple's official customer service agent did respond that "We have not received relevant notices yet for such a hardware problem. Because such issues can occur due to the system stuck or bricked status."
However, the customer service agent did suggest that users should take a backup of their mobile phone data before anything wrong happens. It's also worth recommending upgrading the system to the latest version. If some apps on the phone haven't been updated yet then you should update the app version and the iOS version respectively. If in case, there is an actual issue then make sure to rush to your nearest Apple service center or local repair shop.
As we've already mentioned, the iPhone 13 series powder screen problem is bothering a lot of users apart from some other iPhone models too. You should also keep in mind that not everyone is facing the pink screen issue and not everyone is having the whole screen pink issue whatsoever. Some affected users are reporting that the system status bar icons and other information don't get the pink screen issue. Till then we'll have to wait further.
That's it, guys. We assume this article is useful to you. For further queries, you can comment below.