Imagine how disgusting it would be when you have a call from someone on your contact list, but when you pick it up, it comes out to be someone different. What's even worse is having an incoming call from your favorite person, and after picking you to get the voice of someone unexpected. Well, this problem of iPhone showing wrong caller ID has now been very common with iOS users.
There are many reports about the iPhone showing the wrong caller ID on some incoming calls. This is definitely horrible. But this entire wrong caller ID thing is happening due to some kind of bug, especially found on the iPhones running on iOS14.
Undoubtedly, you might get trapped in a devastating situation just for a simple bug like this. Hence, this problem must be solved as soon as possible. But how? Well, this article will guide you with a few methods that have worked for a lot of users already.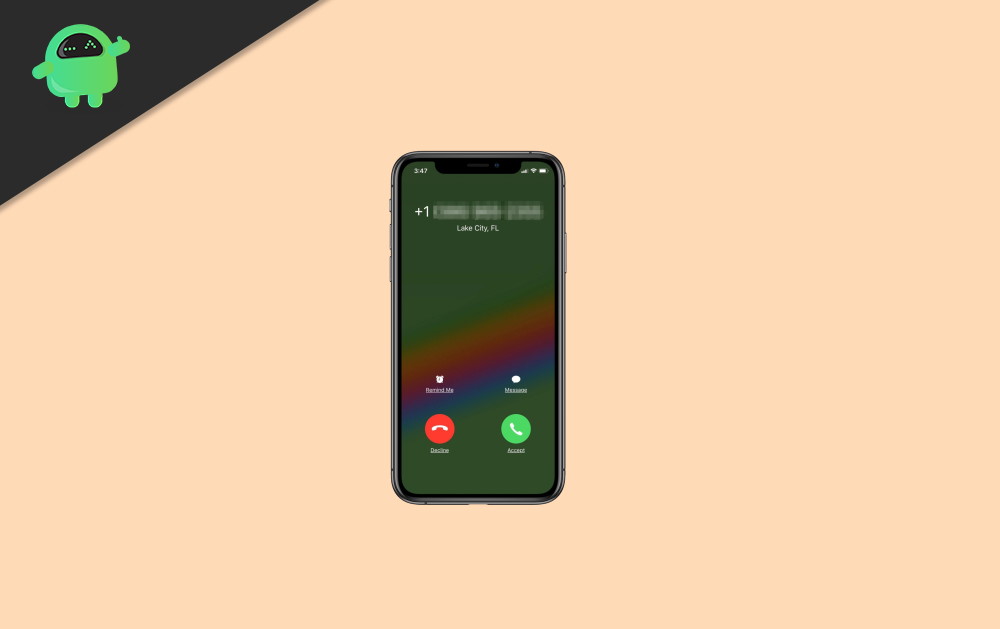 Best Ways To fix iPhone Showing Wrong Caller ID
1. Rebooting your iPhone
The idle solution that resolves over 50% of our smartphone issues is just a simple reboot. Similarly, you can expect a positive outcome for the wrong caller ID problem on your iOS 14 updates.
To restart an iPhone with face-lock, press and hold the side button and one of the volume buttons for a couple of seconds. Once the slider appears on the screen, drag it to shut down your phone. Wait for a few minutes and restart your device by pressing the side button again.
For iPhones with the traditional home button, simply press the side button for a while and drag the slider to shut it down. Again for restarting, press and hold the Side button until your device awakes. As your phone restarts, ask someone nearby to give you a call to make sure the problem no more exists.
2. Resetting your iPhone Settings
Do not misunderstand the term resetting with formatting, as most people often do. This is another efficient solution to fix iPhone showing the wrong caller ID issue. Resetting the phone's setting will only make configuration changes such as network settings, privacy settings, location, and a few more. But don't worry about losing your personal media and data. It does not cause harm to any of your files.
Once the resetting is done, your core settings would be set back to the defaults. And that must resolve the issue as well. These steps below will help you reset your iPhone:
Open your iPhone Settings and go to General.
Now, scroll down to the bottom and click on the Reset option.

Click on Reset All Settings
Type your iPhone's password and click on the Reset All Settings again
This will surely reset your iPhone's settings, and most of the issues must end by then. However, if it still keeps happening, try out the next few solutions, as one might work.
3. Updating Apps
As per the user reports until now, it is observed that the wrong caller ID problem mostly occurs after making voice or video calls via other third-party apps. Apps such as WhatsApp, Facebook Messenger, LINE, etc.; works perfectly with iOS devices. However, there is still a minute possibility for these apps to achieve better compatibility for your latest iOS updates.
If that is the case, updating your apps might help you get rid of such issues. Here is how to update your apps on the iPhone:
Firstly, open App Store on your iPhone.
Click on the profile icon at the top-right corner of the screen.

Now, scroll down and click on the Update button beside the apps.
The Update option appears for only those apps that are having a pending update on your phone. Hence, once you update all the apps, it should fix the issue. And if there are no pending app updates, that clearly means the problem is occurring due to some other cause and so keep reading the article for the next solution.
4. iOS Update
If you are still using the first version of iOS 14, then you must know that only a few users have reported about this issue, and they all were using the same iOS version. So it is noticed that the first version of iOS 14 might have some sort of glitch, which is creating this problem.
The good news is, a new version of iOS 14 is now globally available, and to install it on your iPhone, follow these steps:
Open device settings
Go to general
Now, click on Software Update and look if your iOS version is 14.0.1 or not.

If it is, simply click on the Download & Install option.
5. Updating Carrier Settings
Now, this can be another major factor behind the iPhone showing wrong caller ID's. Carrier settings play a significant role in that area. Hence, an outdated setting might give rise to several other issues of this type.
In order to fix it, you would have to update your carrier settings. The following steps will guide you through:
Launch your phone Settings app
Go to General
Next, go to the About section.
If a message pops out, saying, "New Settings are available. Would you like to update them now?" just click on the Update option.
If no such message appears on your screen, this means you are already using the latest carrier settings.
Conclusion
The wrong caller ID issue basically exists with iPhone's having iOS 14. So it definitely must be some sort of bug on this OS version. However, many people have found a positive outcome after applying the tricks mentioned in the list.
But if somehow all these tricks fail to solve your issue, the best solution would be to wait for the next update from Apple. And if it does, then you are lucky. So, let us know if they did work out for you or not. Meanwhile, we will try to come up with a better solution for a temporary fix.