In this guide, we will show you how to fix the issue related to the left or right AirPods not working. These wireless Bluetooth earbuds from the Silicon Valley giants are among the best in its domain. Apart from its usual job of playing audio, it also does pretty well when it comes to noise cancellation, making phone calls, or talking to Apple's own personal assistant. Such has been its popularity, that rather a luxury item, it is now regarded as a necessity.
However, they have their fair share of issues as well. Quite a lot of users have voiced their concern about the fact that either of their AirPods stops functioning all of a sudden. If you are also in the same boat, then fret not. In this guide, we will list out all the potential reasons for this issue. After that, we will also share some pretty handy workarounds that should rectify the issue related to left or right AirPods not working. Follow along for the instructions.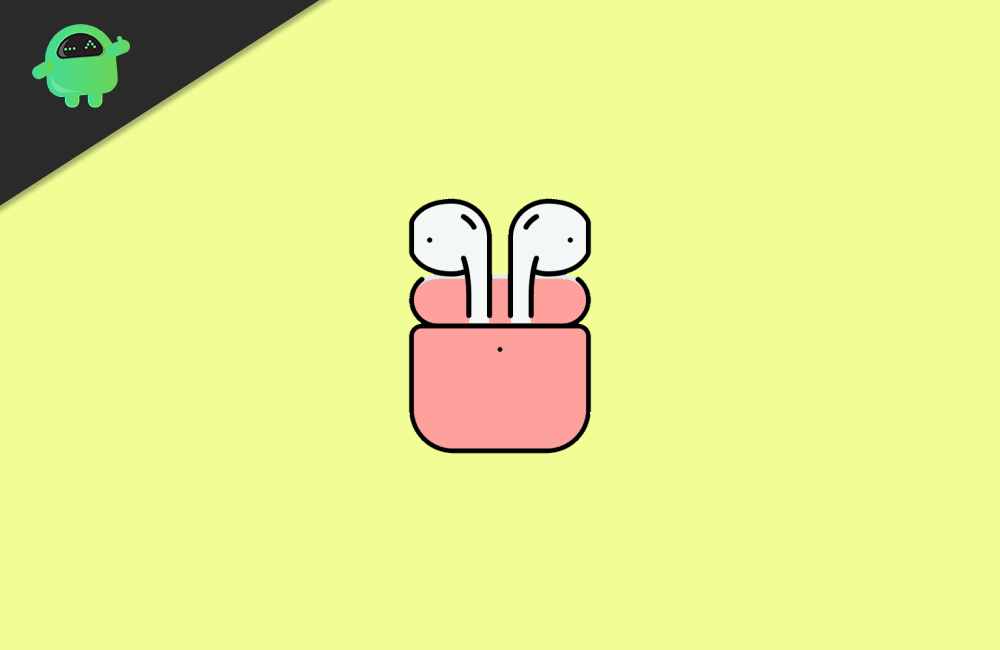 How to Fix Left or Right AirPods Not Working issue
Some of the most common reasons for this issue could be attributed to low battery, issues with pairing, or your device's network settings. On that note, this guide will help you fix these issues which would in turn fix your AirPods issues as well. However, do keep in mind that there isn't any universal fix for this issue. You might have to carry out all the below mentioned tweaks until you are able to achieve success.
Fix 1: Reboot your device
While it may sound like an obvious fix, but in most cases, a simple reboot is all that is required. So before moving onto advanced fixes we would suggest you reboot your device once. If you are having an iPhone X or 11, then press and hold either of the two-volume buttons and the side button.
For other devices, you need to press and hold the side button. This should bring up the Power Off slider. Drag the slider to turn off your device. Once it has turned off, press and hold the side button until you see the Apple Logo. Once the device boots up, pair your left and right AirPods and see if they are working now or not.
Fix 2: Check AirPods Battery
In some instances, one of your AirPods might have faster battery drainage than the other. This usually happens when people use just one of the AirPods to make calls or the noise cancelation feature is enabled in just one of two earbuds. If that is the case, then a faster battery drain for the concerned AirPod is on the cards. So check the battery of both these AirPods and if they need to be charged, do so right away. Here are the required instructions: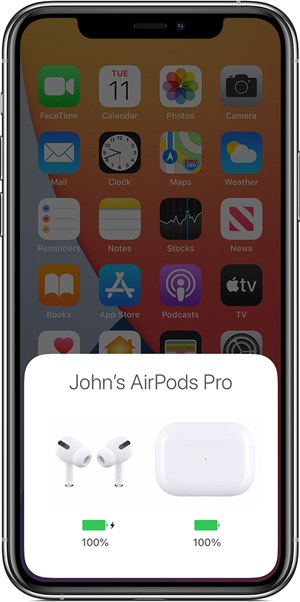 Place the AirPods inside the case and keep its lid open. Now bring the case closer to your device and wait for a few seconds. You should now see the battery status of the AirPods on your device's screen. If it's low, then let them be inside the case and it will be charged. Just make sure that your case is charged beforehand (if not then do it via a charging mat or the Lightning cable). Keep these points in mind and see if it fixes the left or right AirPods is not working issue.
Fix 3: Reset and Re-Pair AirPods
Many users have reported success by resetting their AirPods and bringing it back to the default settings. Here's how it could be done:
Head over to Settings > Bluetooth on your iPhone. Then tap on the 'i' icon next to your AirPods name.
Scroll to the bottom of the page and tap on Forget This Device. Reply in the affirmative in the confirmation dialog box that appears.

Now keep both the AirPods in the case and close its lid and keep it in this state for around 30 seconds.
After this, press and hold the setup button for a few seconds (see below image) until you see the status light blinking white.

It's now time to re-pair your AirPods. For that, bring the case (with both the AirPods inside it) closer to your device and then open its lid.
Within a few seconds, you should see the popup menu appear on your device. Tap on the Connect button.

With this, you have successfully performed the reset and then re-paired your AirPods, check if the left or right AirPods is not working issue has been rectified or not.
Fix 4: Reset Network Settings on your Device
If none of the above methods managed to give put desirable results, then there might be some network connectivity issues with your iPhone. In that case, the best bet is to reset its network settings. However, do keep in mind that doing so will erase all the Bluetooth connections, Wi-Fi networks, and passwords, and other related settings.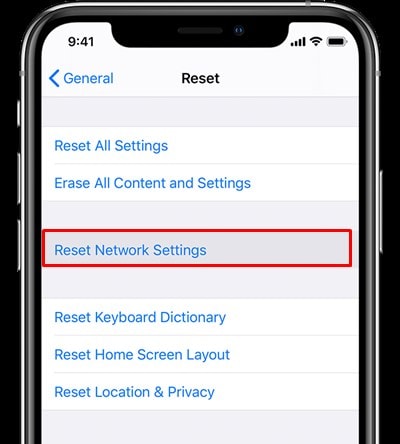 So make sure to have a backup beforehand. Once that is done, then head over to the Settings page on your device. Then go to General > Reset and tap on Reset Network Settings. Restart your device and now the issue should be fixed. However, if you are still facing issues, then it might be some hardware-related problems. Henceforth, you should consider contacting Apple Support for further assistance.
With this, we conclude the guide on how to fix the left or right AirPods is not working issues. We have shared four different methods for the same. Do let us know in the comments which one spelled out success in your case. Rounding off, here are some iPhone Tips and Tricks, PC tips and tricks, and Android Tips and Trick that you should check out as well.