After Windows, people love to use macOS as the computer system which is obviously working on Apple's Mac device officially. But according to the users, macOS performs really well with a minimum amount of bugs or errors than Windows. Meanwhile, Apple frequently releases bug fixes and patch updates for improved user experience. Still, some of the users are facing macOS Error 67050.
If you're also one of the victims, make sure to follow this troubleshooting guide to fix it. As mentioned above, macOS is the second most widely used computer OS after Microsoft Windows. According to the Console report, a lot of affected macOS users have noticed that plenty of error 67050 entries are popping up every few minutes automatically which is a big headache for normal users.
How to Fix macOS Error 67050
Some reports are saying that this particular error is appearing due to the expired or going to expire security certificates of macOS and nothing else. We all know about Apple's closed platforms like iOS, iPadOS, macOS, etc.
All of these operating systems are going through several security measures for better privacy & security experience for the users.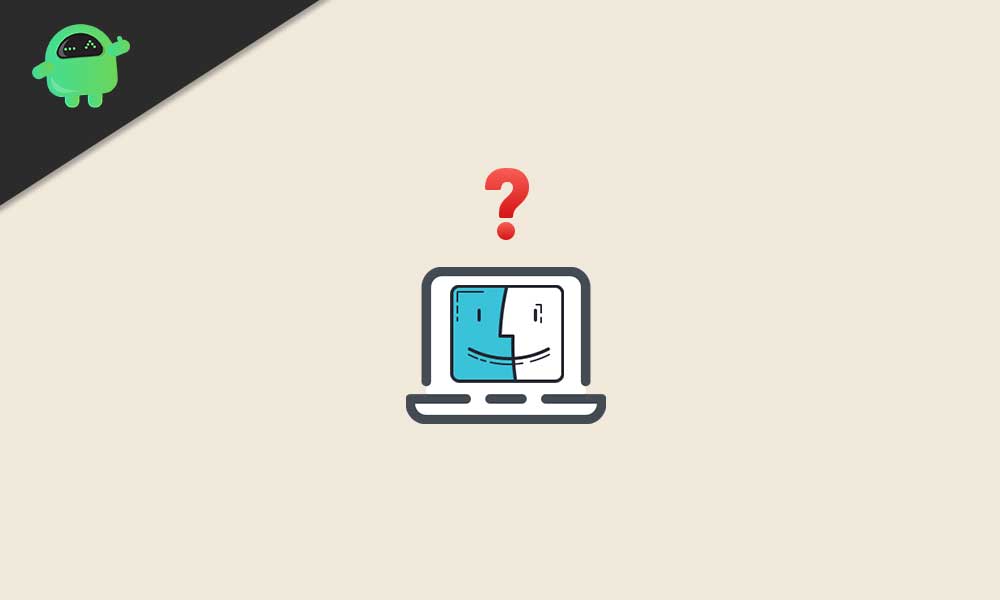 As the macOS is programmed to change its signature string to a new format before the certificate gets renewed, the new signature may fail the code signature verification process from the Apple servers while trying to update the application online. Luckily, there are a couple of possible ways mentioned below that you can try to fix the issue.
1. Update macOS
Well, there is nothing new to say about updating the operating system on your devices. It's always better to update macOS Mojave or a higher version on your Mac (whichever is available). It'll not only fix multiple bugs or errors but also improves the general system performance. To do that:
Click on Apple Menu > Select System Preferences.
Click on Software Update > The utility will automatically check for updates.
If available, click on Update Now > Follow the on-screen prompts to install the update.


Once done, your Mac will reboot automatically to apply changes.
Additionally, you can enable the checkbox 'Automatically keep my Mac up to date'.
Apart from that, you can go to iTunes > Help > Select Check for Updates.
This method should fix the macOS Error 67050 completely. However, if this doesn't help you, try another method.
2. Run First Aid Disk Utility
This particular issue can also happen due to some kind of corrupted or missing system files or configuration. In this scenario, this error can be fixed by performing a disk repair method using the affected drive from the Disk Utility app.
You can follow the steps below to initiate a repair disk procedure directly from the Recovery Menu of your macOS installation interface.
Restart your Mac normally and once you're at the initial screen, make sure to press & hold Command + R keys for a few seconds until the Apple logo appears.
Now, you can release both the keys > macOS Utilities interface will open.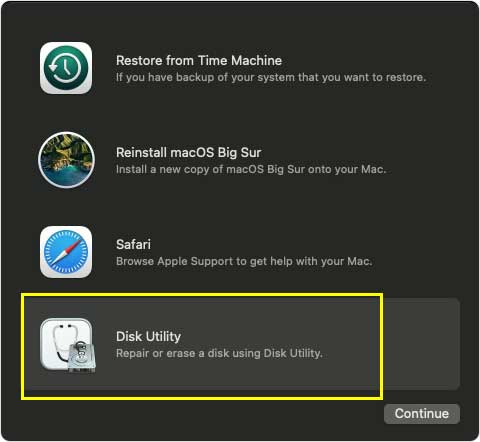 Here you'll need to click on Disk Utility. [If prompted, use your Mac account password to allow admin access]
From the Disk Utility menu, click on the particular drive which is causing issues.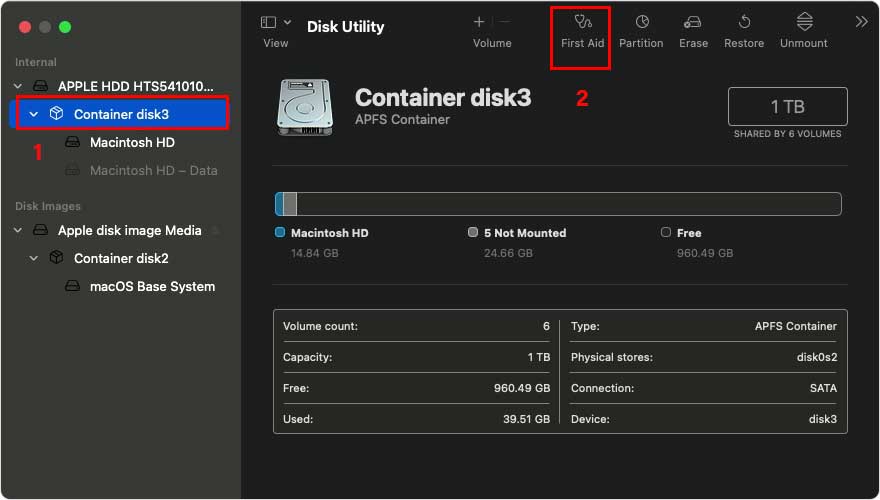 Then select First Aid > Click on Run to initiate the process.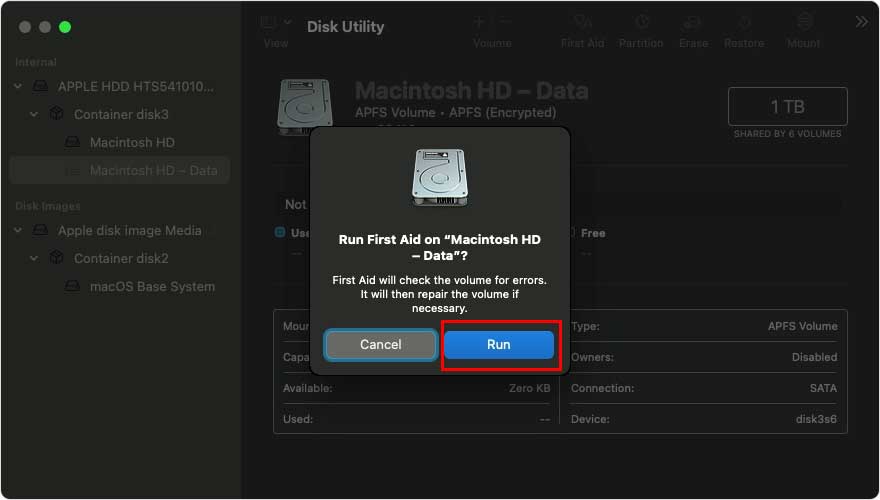 Have some patience and wait for the process to complete.
Once done, your Mac will restart automatically.
Finally, your macOS Error 67050 should be resolved.
3. Use Machine Backup
If none of the methods worked for you, it seems that any corrupted system file is majorly blocking the whole system to run properly and preventing it from changing the signature string to a new format when the certificate needs to be renewed.
In that scenario, all you need to simply mount the previously created machine backup to restore it. That means you'll go back to the previous working state.
Please Note: This method is only applicable if the problem isn't happening from the hardware side. Additionally, if in case, you haven't created a machine backup earlier, don't follow this method.
Ensure that the backup disk or USB flash drive/disk is connected to your Mac. [If the backup is done by Time Capsule, connect your macOS computer to the same connected network that you're using]
Click on the Apple Menu > Choose System Preferences.
Click on Spotlight > Select Migration Assistant.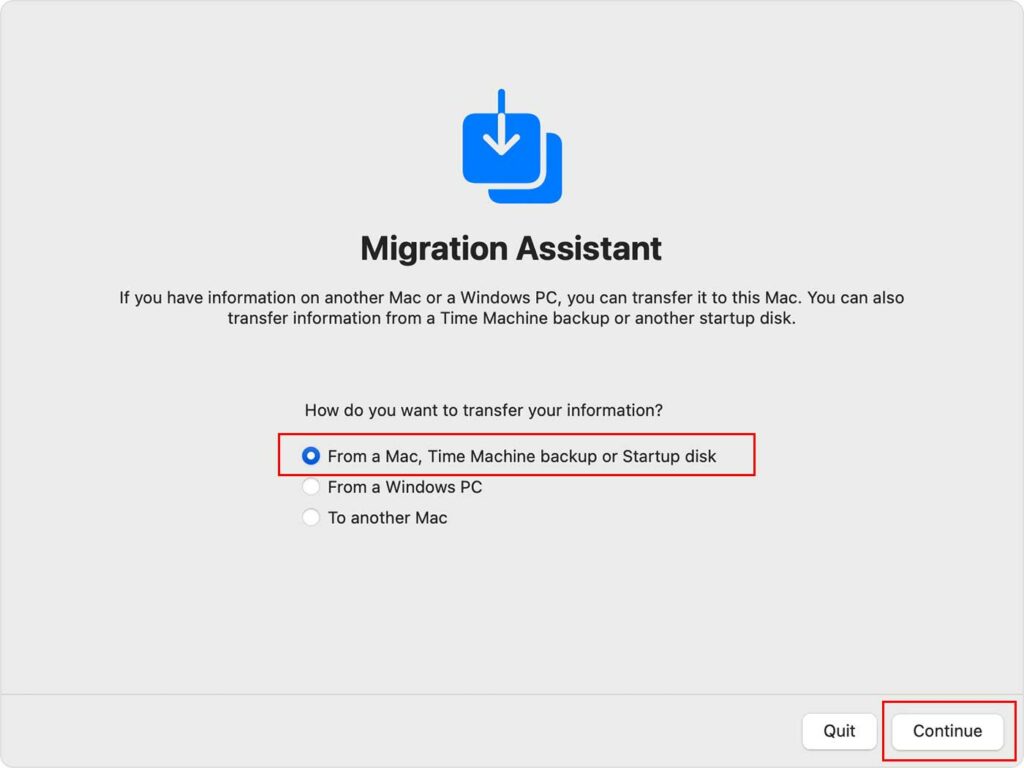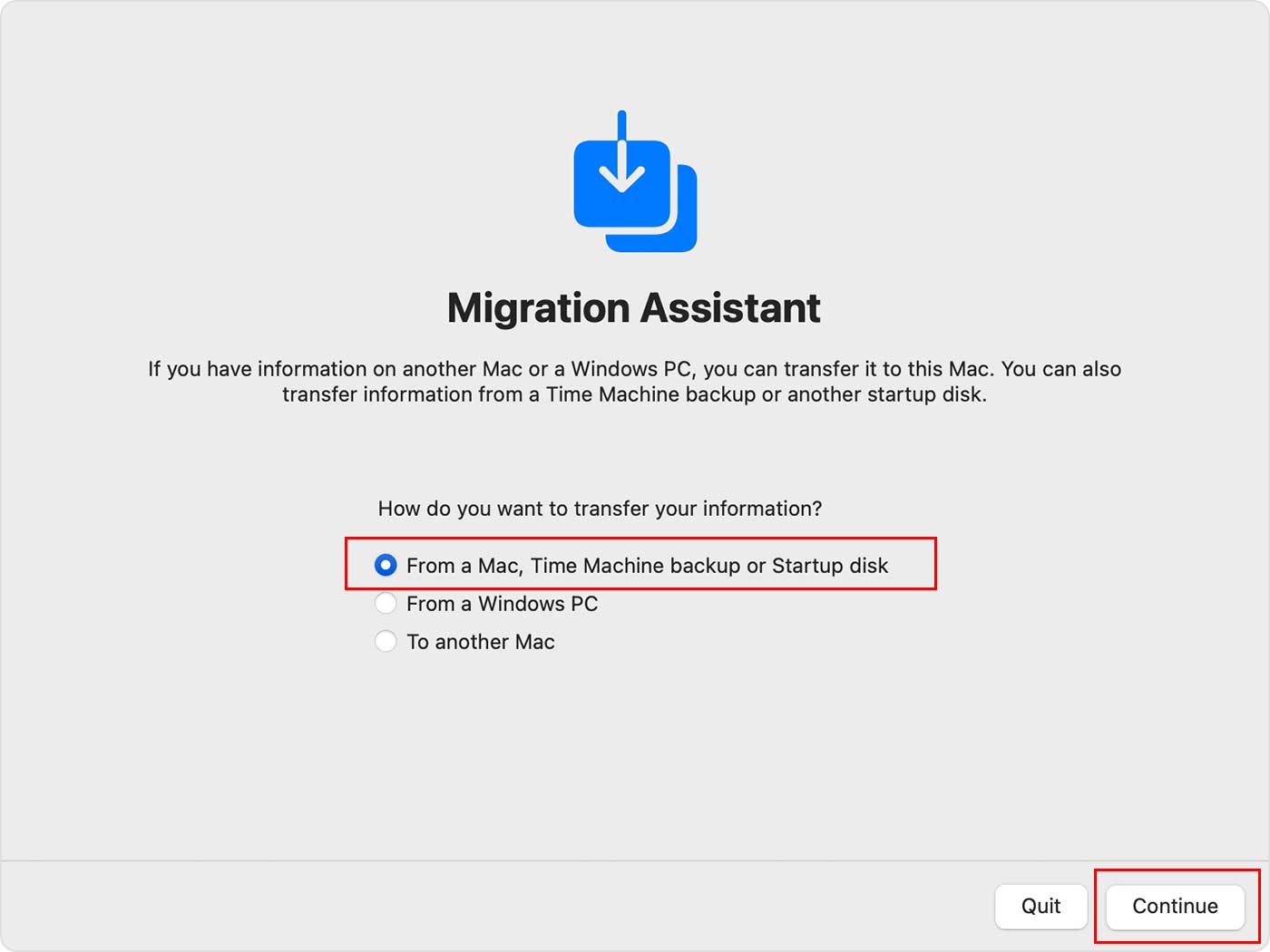 From the Migration Assistant interface, select 'From a Mac, Time Machine backup, or startup disk'.
Click on Continue > Now, follow the on-screen instructions to complete the restoration process.
Once done, restart your Mac, and check if the macOS Error 67050 is still appearing or not.
That's it, guys. We assume this guide was helpful to you. For further queries, you can comment below.