Connecting online to the game or the server on your PlayStation 4 isn't an easy job especially when you're in a hurry. Additionally, downloading or updating the game, streaming content, etc also one of the frustrating tasks for the console users. Additionally, there are plenty of other factors that can easily ruin the PS4 experience. So, if you're also experiencing issues with the Wi-Fi on your PS4 then you're in the right place. Here we will share with you the steps to fix PlayStation 4 won't connect to WiFi as a PS4 WiFi troubleshooting guide.
There are multiple reasons behind the PS4 WiFi connecting issues like the PSN (PlayStation Network) is maybe offline or any server downtime is going on, your Wi-Fi network isn't active or not working properly, your Wi-Fi credentials may not valid, DNS settings on your PS4 may not be set correctly, or the Wi-Fi connectivity range may not work properly. If any of these reasons are the possible one for in your case, then try following the troubleshooting steps below.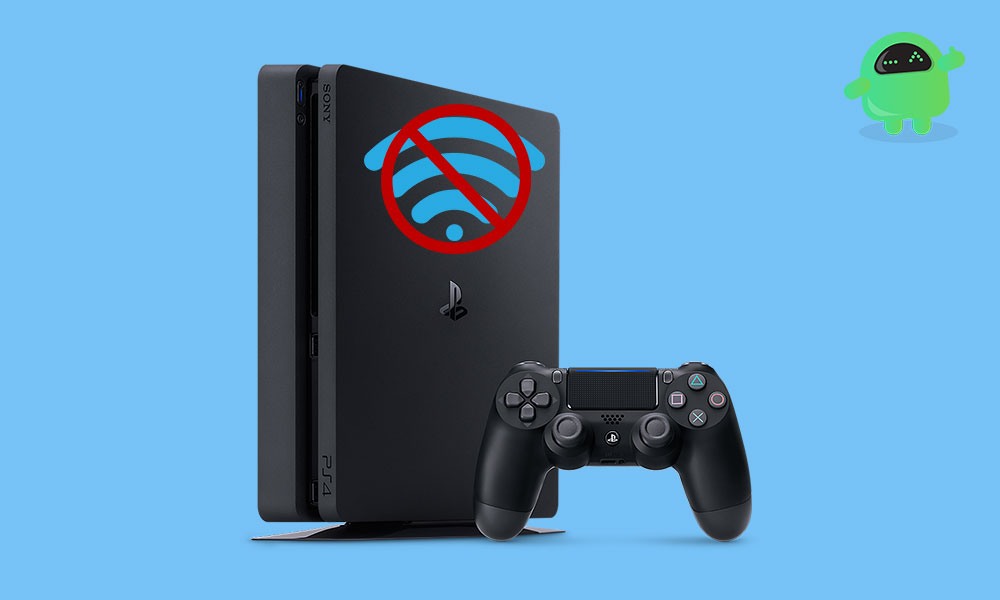 How to Fix If PlayStation 4 Won't Connect to WiFi | PS4 WiFi Troubleshoot
Here we've provided a couple of possible workarounds that you can easily perform. Let's take a quick look at the steps below.
1. Reboot Router/Modem:
Sometimes the temporary system glitch or any connectivity related issues can cause issues with the PS4 console. So, it's always better to restart your Wi-Fi router or modem for once in order to fix the not connecting issue completely. This trick works mostly and doesn't require any additional effort. Just turn off the router or modem and wait for a couple of seconds. Then connect back in and you're good to go.
2. Check PSN Service Status:
If in case, the PSN Service is down or going through any maintenance process, then you may not be able to go online to your PS4 using Wi-Fi. Sometimes the server downtime can also cause multiple issues or errors with the game launching or while playing. Therefore, you should always check for the PSN Service Status officially here.
3. Reboot your PS4:
By simply rebooting the PS4 console either from the menu or from the power button, the WiFi won't connect the issue that can be solved easily. Make sure to wait for a couple of minutes before turning on the console.
4. Enter Correct Credentials:
Ensure that you've entered the correct username and password for the Wi-Fi on your PS4 console in order to easily connect to the Wi-Fi network. Sometimes any character missing or wrong details can't connect to the network properly.
5. Keep your Wi-Fi Router in a close distance:
Keeping the PS4 console or the Wi-Fi router close enough to the workplace or gaming setup will be always helpful to get a stable and strong connectivity range. Additionally, you will be able to check the connectivity status via the LED indicators on your router easily if placed near you.
6. Keep your Wi-Fi Router in an open area:
It's always recommended to don't keep your Wi-Fi router in a congested area where the signal can suffer due to the obstacles.
7. Change DNS Settings on your PS4:
Just head over to the router login page and from the homepage interface of the Wi-Fi router, just change the DNS settings and reboot your console & router.
8. Reset your PS4:
Try to reset your PS4 console if in case you're unable to connect to the Wi-Fi on your PlayStation 4 console.
That's it, guys. We hope you've found this guide pretty useful. For more queries, you can comment below.