Some of the PlayStation 4 console users are experiencing the 'PS4 Cannot Sign In' error whenever they try to sign in to the PlayStation Network (PSN). Basically, this particular error appears while there is an issue with the PlayStation Network servers which indicates server downtime or outages. Sometimes this error may also happen due to account-related issues. If you're also facing the same, then follow this guide.
Well, there are a couple of possible reasons behind such an error and mostly it includes incorrect account login credentials, PSN outage as we've already mentioned, any random bug in the game, not-so-stable internet connection, corrupted or missing game files, etc. Now, if you're also feeling the same and want to go through all of the possible workarounds then you should jump into the methods below.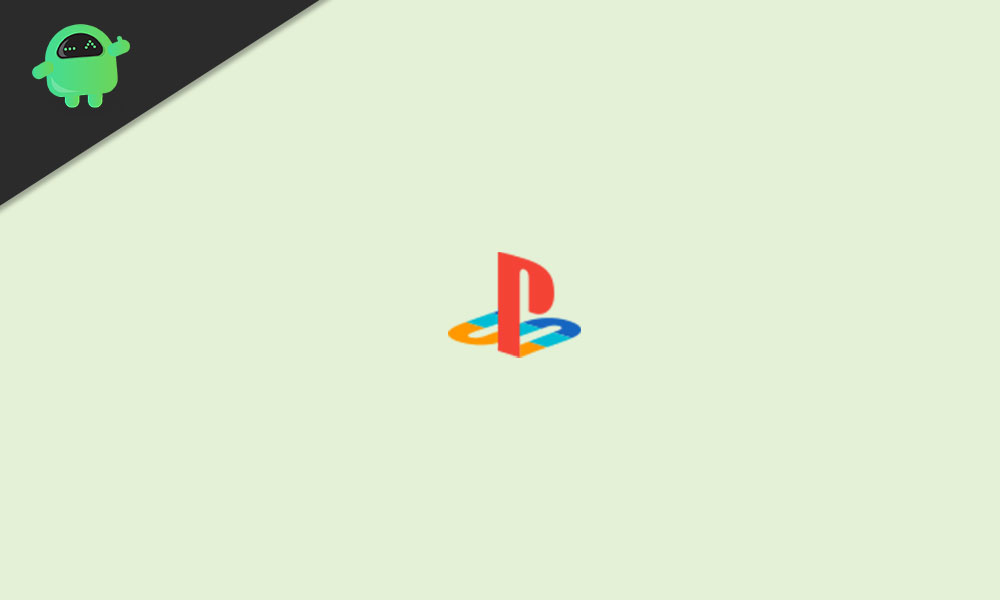 How to Fix PS4 Cannot Sign In Error
Before heading over to the troubleshooting guide below, make sure to restart your PS4 console and power cycle the Wi-Fi router as well. In some scenarios, affected users have fixed the server connectivity or account log-in errors completely to the PSN by doing these simple tasks. However, if that didn't help, you can perform other tasks.
1. Check PSN Status
First of all, you should head over to the PlayStation Network Service Status page and check whether there is a server downtime or maintenance is taking place or not. In most cases, this seems to be one of the most problematic or common issues these days that plenty of users are experiencing.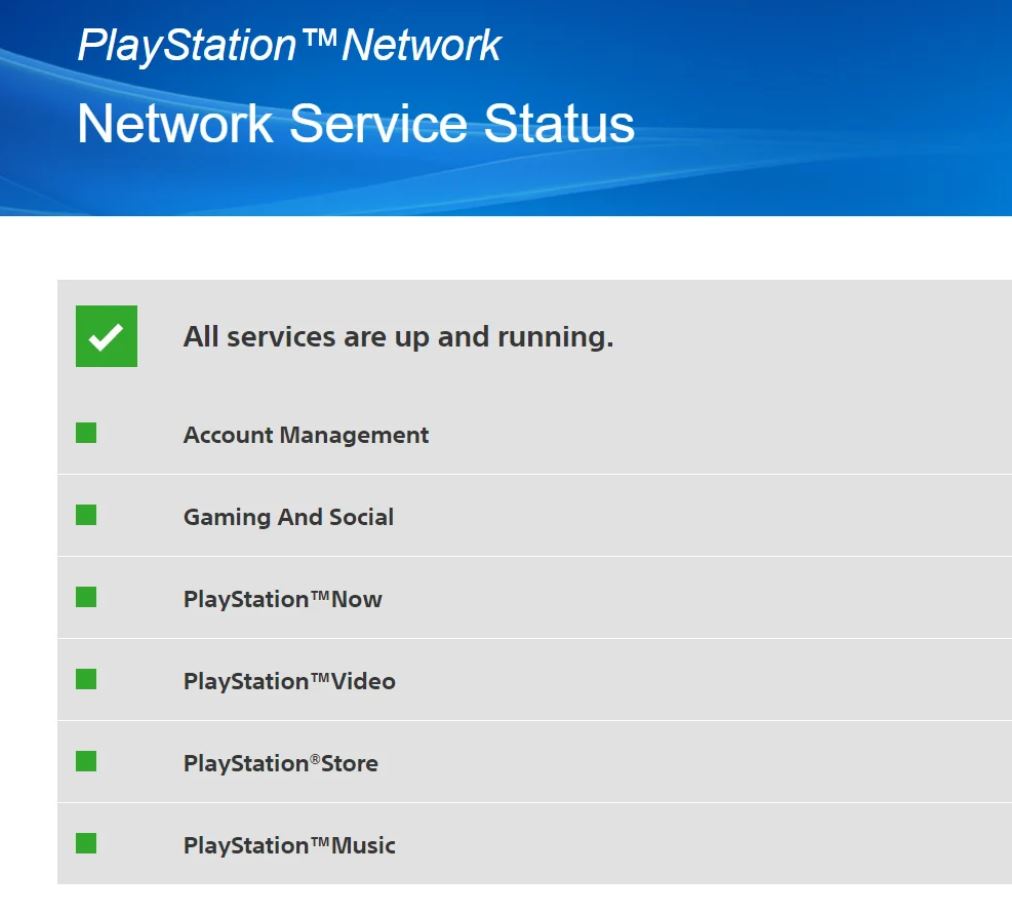 If there is a server issue with the PSN (PlayStation Network) then there is nothing you can do. Simply you have to wait further until the problem gets fixed. Additionally, you should follow the @AskPlayStation Twitter handle for further updates and info.
But if there is no problem found at the PSN server-side then you'll have to move to the next method.
2. Check Internet Connection
It's also possible that somehow your internet connection is having an issue with the signal or stability or even network speed. If it doesn't have enough speed and stability then you may encounter several issues with the server connectivity. Make sure to contact your ISP (Internet Service Provider) and check for the issue.
Additionally, if you're using a wired internet connection then try switching it to Wi-Fi (wireless) connection and try checking for the issue again.
3. Run a Network Test
Well, checking out the network test directly from the PS4 console is one of the better ideas to know whether there is actually an issue with the internet connection or not.
Go to Settings > Select Network.
Choose Connection Status > Select Test Internet Connection.
If in case, your Wi-Fi router doesn't allow the required PSN Ports then you should also set up open ports on your Wi-Fi router. Just log into your router page via the web browser and add mentioned ports to the Port Forwarding option:
TCP: 80, 443, 3478, 3479, 3480
UDP: 3478, 3479
4. Reset the Wi-Fi Router
In some cases, a simple power cycle to the Wi-Fi router may not come in handy. So, you should perform the reset to the Wi-Fi router to completely wipe out the saved configuration. It'll help the router to reconfigure the IP configuration again and that's why the cache issue or networking glitch will be fixed easily.
Check out your Wi-Fi Router which should have a Reset button or a Reset pinhole at the backside of the device.
If your Wi-Fi router has the Reset button then press and hold it for around 10 seconds until the LED indicators start flashing.

While if your router has the Reset pinhole then use any pin or paperclip to insert it into the pinhole and long-press the inner button for around 10 seconds until the LED lights start blinking.

Once done, release the button and wait for the LED lights to go back into normal mode.
Now, log into the router page and set up the required IP address, DNS, etc.
Once done, connect your PS4 console with the Wi-Fi and check for the issue again.
5. Check PS4 Network Settings
It's needless to say that an improper PS4 network setting or configuration can also conflict with the networking connectivity as well as server connectivity. To do so:
Make sure that your PS4 console is turned on.
Now, go to the main menu > Go to Settings on your controller.
Select Network > Choose Set Up Internet Connection.
Then select Wi-Fi or LAN Cable according to your active network.
Choose Custom > Select Automatic for the IP Address Settings.
Choose Do Not Specify for the DHCP Host Name.
Select Manual for the DNS Settings > Enter 8.8.8.8 for the Primary DNS and 8.8.4.4 for the Secondary DNS.
Choose OK and go to the next option > Select Do Not Use for the MTU Settings & Proxy Server.
Once done, reboot your console, and check for the PS4 Cannot Sign In error again.
6. Check PS4 System Update
We'll highly recommend you check for the PS4 firmware update if you haven't done it yet for a while. If there is an update available, just install it to fix multiple issues whatsoever. To do that:
Make sure that your console is connected to the internet.
Go to Settings > Select System > Choose System Software.
Select System Software Update and Settings.
Choose Update System Software.
If there is an update available, it'll automatically download and install the latest firmware update.
7. Reset Password for PSN
Another thing you can do is simply reset the PSN account password if in case you forgot it or it got compromised. Just head over to the web browser and do the following steps:
Open the PSN Account Management Sign-in page.
Select Trouble Signing In? > Select Reset your password.
Enter the valid email address that's connected with your PSN account.
Now, sign in to your email address and check for the password reset mail sent by the Playstation Network.
Click on the link found in the email and fill in the required information to create a new one for your account.
Once done, make sure to sign in to the existing PSN account using the newly created password.
8. Create a New PSN Account
You should also try creating a new PSN account to check whether the PS4 Cannot Sign In error has been fixed or not. To do this:
Go to the PSN Account Management page link and select Create New Account.
Enter your details and preferences and select Next on each screen.
Verify your email address. Check your email for a verification message. Follow the instructions in the message to verify your email address.
If you want to do the same directly from the PS4 console then follow the steps below:
Press and hold the PS button to reveal the quick menu.
Select Power > Choose to Switch User > Select New User.
Select Create a User > Follow the on-screen prompts to create the account for PlayStation Network.
Enter the necessary information > Verify your email address.
Check your email for a verification message. Follow the instructions in the message to verify your email address.
You're good to go.
That's it, guys. We assume this guide was helpful to you. For additional queries, you can comment below.