Valheim has taken over the Steam platform for a while due to its stunning graphics and gameplay experience among PC gamers. Meanwhile, reports are coming out that Valheim has been sold almost 5 million copies in a single month on Steam which is really appreciable for its developers. However, the chances are high enough that Valheim players may encounter server connectivity issues as the game is continuously receiving overloaded numbers of active players. So, if you're also receiving the Valheim Dedicated Server 'disconnected' Error, you can follow this article to fix it.
Well, improving and scaling up the dedicated servers are still one of the important aspects for the Valheim game developers because a lot of players are getting affected by it. Although the Valheim 0.147.3 patch update has improved the server response slightly well, there is more way to go because this particular update has already caused multiple troubles to plenty of players. The Valheim dedicated server hosts are continuously receiving the 'disconnected' error message while trying to go online. It becomes a pain for most of the dedicated server players in Valheim.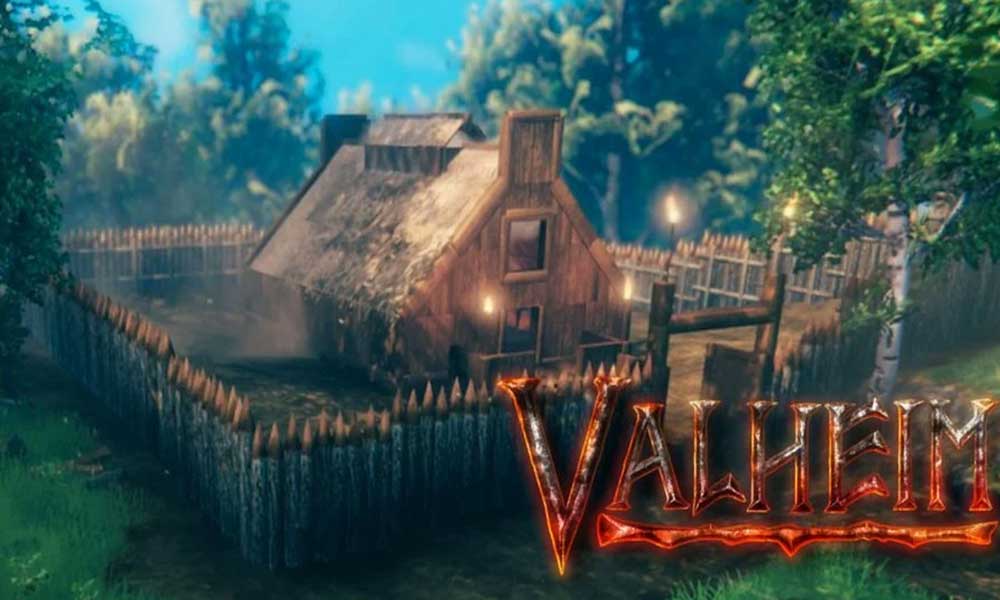 Fix: Valheim Dedicated Server 'disconnected' Error
Though there are no possible reasons found yet behind this server disconnected error, luckily we have a couple of workarounds that should gonna help you a lot. Due to the early access stage of the Valheim game, the server improvement patch update went wrong and several players are reporting that somehow after installing the latest update, they're randomly getting the server connectivity error. Now, without getting further ado, let's jump into it.
1. Re-Launch Valheim
Well, it's a no-brainer that you'll require the Valheim game to close and re-open it on the Steam client. If there is any pending update of the game or client running in the background, make sure to let it complete. Then you can re-launch the game to check whether you're receiving the server connectivity error due to a system glitch or not. If not, then you can try verifying the game files by following the steps below.
2. Verify Game Files on Steam
It's also highly recommended to check for the installed game files if they're corrupted or missing. To do this:
Open Steam > Click on Library.
Right-click on Valheim from the left pane.
Select Properties > Click on Local Files.
Now, select Verify integrity of game files…
Follow the on-screen instructions and wait to complete the process.
Once done, restart Steam, and run Valheim to check for the Dedicated Server 'disconnected' Error.
3. Reinstall Valheim Dedicated Server
If there is no issue in the game files, the chances are high that your Valheim dedicated server is having some issues with the system files or somehow the fully installation file gets corrupted. So, it's better to reinstall Valheim dedicated server by following the Steam guide online in a proper way.
Must Read: Fix: Valheim Dedicated Server Not Showing Up
4. Use Port Forwarding
Are you feeling that port forwarding will open additional ports for the game to easily gets connected with the servers? If so, you can use the port forwarding method from this subreddit thread for your Valheim dedicated server. A big thanks to both HappyHoff and CakeMixer for sharing this method.
5. Fix Corrupted Dedicated Server and Backup File
However, if none of the workarounds found useful to you, make sure to simply delete the corrupted dedicated server file and its backup file from the installed game directory. To do that:
First of all, go to the C:\Users\[username]\AppData\LocalLow\IronGate\Valheim\worlds location on your computer.
Now, you'll need to locate the 'Dedicated.db' file and delete it completely.
Next, find out the 'Dedicated.db.backup' file and copy it.
Finally, rename the file to 'Dedicated.db' only and save it. [That means simply remove the '.backup' text from the file name]
Once done, restart your computer > Open Steam and run the Valheim dedicated server to check whether the disconnected error is appearing again or not.
Players can still set up a new Valheim dedicated server to completely fix the server connectivity issue. Meanwhile, users can also check out the game's system requirements properly before getting to any conclusion. The developer team Iron Gate AB is working really hard to improve the Valheim servers but it needs time. We can expect that they'll fix the dedicated server regarding issues very soon.
However, if you don't want to get affected by the error message while getting online, make sure to get offline and the dedicated servers should work well.
That's it, guys. We assume you've found this guide useful. For further queries, you can comment below.