Valheim is one of the newly launched action role-playing survival video games that's receiving overwhelmingly positive reviews on the Steam platform. That means players are loving this game so much even it has been recently released and running on the early access mode. It also indicates that the game has some bugs or stability issues that may take a while to fix by the developers. Meanwhile, some of the affected players are unable to find dedicated servers and some of them don't know How To Set Up a Dedicated Server in Valheim on Windows Using SteamCMD. If you're also one of them, follow this in-depth guide to know more about it.
As the game is quite new in the market, PC players are literally eager to know about the steps to create a dedicated Valheim server using the SteamCMD and hosting them. The Norse mythology and Viking culture-inspired game 'Valheim' is one of the adventurous parts from battle to win to build to conquer for keeping the legacy of Odin's patronage. Well, at this moment, setting up a dedicated server for Valheim is a difficult task and not all players may gonna perform it properly. So, even if you're not sure what you're doing or can't understand the steps, you should re-check the steps below.
How To Set Up a Dedicated Server in Valheim | Windows Using SteamCMD
It's worth mentioning that if you make your own dedicated server for Valheim then you can easily host the server for other players. In that case, you won't need to pay someone else for hosting the server at a monthly subscription cost.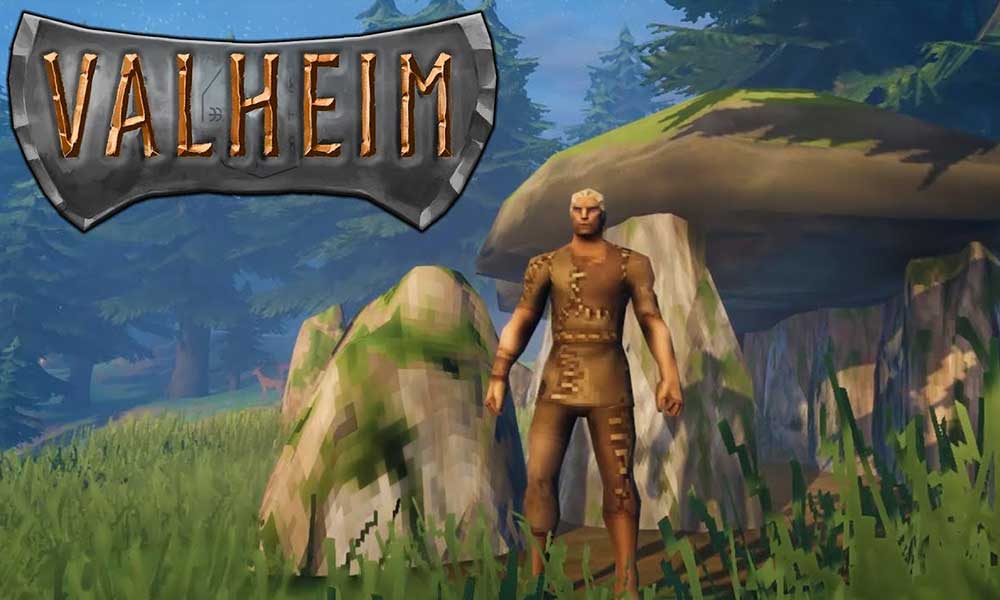 There are two methods to add a new server for Valheim. Now, without further ado, let's jump into the guide below:
1. Use Steam Client
Open the Steam client on your PC/Laptop.
Now, click on the View menu from the top left corner.
Select the Servers option.
Steam server window will open > Click on the Favorites tab.
Click on Add A Server > Enter the IP address of the server that you want to add.
Once the server is added to your list, select the server.
Next, you'll have to connect it by entering the password.
It will open the Valheim game > Re-enter the password.
Finally, you're good to go.
2. Use SteamCMD
First of all, create a SteamCMD named folder on your C: drive.
Visit the SteamCMD page and download the latest version for Windows.
Now, extract the SteamCMD zip file on the previously created folder.
Launch the SteamCMD executable (launcher).
It should download some files automatically after opening the SteamCMD window.
Once done, you'll need to type the following command in the SteamCMD window and hit Enter:
login anonymous
This will log you into the server anonymously.
Next, type the below command and hit Enter to execute: (The number is for server)
app_update 896660
It'll download all the Valheim files from the server depending on the internet connection. So, have some patience because it may take some time for the first time.
Once downloaded, you'll receive a message that says "Success! App '896660' already up to date."
Now, type exit and press Enter to close the SteamCMD launcher. [You can perform the above steps again to update your server again if there is an update available]
Go back to your SteamCMD folder > Open steamapps folder.
Open the Common folder > Go inside the Valheim dedicated server folder.
Right-click on the start_headless-server.bat file > Choose Edit.
You have to leave the server with 5 digit password and public 1 from the file.
Once the changes are done, click on File > Press Ctrl + S keys to save the file.
You should also make a copy of the start_headless-server.bat file before updating. It'll help you to keep safe your settings properly if you need them later.
Now, double-click on the start_headless-server.bat file to launch it.
Two CMD windows will open > The main window will start downloading the Valheim files depending on the server hardware and internet speed and you don't need to touch another window.
Wait for the download to complete because it may take a couple of minutes or so.
Once done, you'll have to open your ports from the router and Windows Firewall.
Valheim Port Forwarding
By opening your Valheim ports, you'll be able to host your dedicated server with other players. Otherwise, no one gonna find your dedicated server by any means. As the port forwarding method is different for each Wi-Fi router, you should visit the PortForward website and find your router first. Then you'll have to forward 2456, 2457, and 2458 ports for your Valheim game.
Once all done, you're ready to run your Valheim Dedicated Server on Steam. Now, you should have to add your public IP address to the port mentioned inside the start_headless-server.bat file. That means, for example, if your public IP address is something like 111.111.111.111 then you'll have to add this IP address before the port which should look like 111.111.111.111:2456 (by default port is listed 2456).
So, share this 111.111.111.111:2456 external IP address with the port to your friends or other players to join your dedicated Valheim server easily.
Allow Ports in Windows Firewall
If somehow your Windows Defender Firewall security program is blocking the dedicated server to get discoverable or not running properly then allow the ports.
Click on the Start Menu > Search Windows Defender Firewall and click on it to open.
Select Allow an app or feature through Windows Defender Firewall from the left pane.
Click on Change settings > Make sure to check both Private and Public boxes are checked for the Valheim program.
Click on Okay to save changes.
Restart your computer and check for the issue again.
Ensure the ports are going through your Windows Defender Firewall by checking the Advanced Settings below:
Click on the Start Menu > Search Windows Defender Firewall and click on it to open.
Choose Advanced settings > Select Inbound Rules.
Click on New Rule… > Choose Port.
Select UDP and Specific local ports.
Type in 2456-2458 > Choose Allow the connection.
Make sure to enable all three checkboxes for Domain, Private, and Public.
Now, enter a name for the new rule of Valheim > Click on Finish to close.
Finally, reboot your computer and check if you've successfully Set Up a Dedicated Server in Valheim on Windows Using SteamCMD or not.
That's it, guys. We hope this guide was helpful to you. For additional queries, you can comment below.