If you are a Mac user and want to know the best settings to run Fortnite on your device, you are in the right place. Today we will help the Mac users identify their best settings for the game.
An online video game from the well known Epic Games, Fortnite hit the stores in the year 2017. Players on different platforms equally love playing this game. As we know, that if a game lags, nobody loves it. That's the same case with Mac devices too.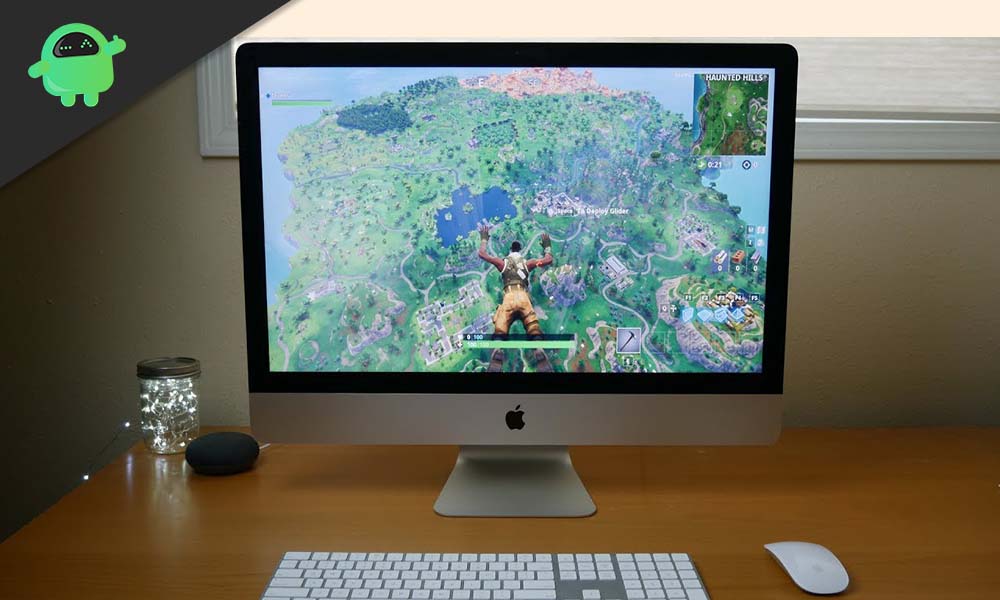 Best Settings to Run Fortnite On Mac
Fortnite works well with the newer Macs. But, if you are using an old or a budget-friendly Mac, it is advisable to check for the minimum requirements which you should have to play the game smoothly.
Minimum Requirements for Mac
Here's a report from Epic, stating the minimum requirements for a Mac:
Core i3-3225 3.3 GHz processor
Intel Iris Pro 5200 Graphics
4 GB RAM
macOS Mojave 10.14.6 or later
Apple's Metal API supported Mac
Recommended Requirements for Mac
These configurations would run the game even more smoothly and are recommended to have for Mac:
Core i5-7300U 3.5GHz processor
AMD Radeon HD 7870 or an equivalent DX11 GPU
8GB of RAM
2GB VRAM
macOS Mojave 10.14.6
When starting Fortnite for the first time, it will automatically detect the configurations and set them accordingly. But, it is always better to tweak settings on your own. This will ensure better gaming performance as individual parameters does matter.
The same configurations may have different effects on different platforms. Some settings can make your Mac run faster while making the game harder to play. Here are some recommended settings that you can use in order to improve your gameplay experience.
Display Resolution
Ignoring the striking retina displays on the Macs, it is advisable to stick to the 1080p display. This would help in achieving something nearer to the 60 FPS gameplay though anything around 30 FPS is also playable in Fortnite.
Quality Presets
You can choose any preset from the settings- low, medium, high, or epic. It is set to auto by default, but if you want some more control over the same, you should consider using the above options. It would help if you started off with setting everything to low.
Check the performance of the game. If everything looks good, try escalating the settings to medium. Check for the frame rates that you're getting. If things are fine, try changing the settings again. If, at some point, if the game starts to lag or crashes, use the settings that are lower to it. You want the gameplay to be exciting, not the graphics.
Vsync
In automatic settings, Vsync is turned on for the better performance of the game. It causes screen tearing of the game. If it causes too many performance issues, you should consider turning it off from the settings.
The quality of the game changes with the updates pushed in by the game development team. While the performance of Fortnite on Macs has increased between 2018 and 2019, you should tweak the settings whenever a new update for the same pops in.
This guide was to help Mac users who love playing Fortnite on their device. We hope you find this guide helpful. If you liked this, check out our guides on Games, iPhone Tips and Tricks, PC tips and tricks, and Android Tips and Tricks for more. We recommend you to participate in our $150 giveaway contest by subscribing to our YouTube Channel. Do leave any feedback or queries, down below with your name and e-mail ID. Happy Gaming.