As the all-new Fortnite Chapter 3 has been introduced recently, obviously it comes with a couple of issues or bugs that basically affect the gameplay. The Fortnite game has become very popular among gamers today, but it did not get its success in one night. It took several years for Fortnite to become successful among the people, and today it is one of the greatest games in the world. One of the credits for the popularity of Fortnite also goes to the world-famous gamer ninja who made its popularity and glory.
Currently, Fortnite is not just a game, but it has become a culture being followed by millions of people today. But, unfortunately, along with the highs, there are a few lows in this game. Recently, many users started facing an unwanted bug while playing the game, which makes their game freeze, resulting in a sudden crash.
However, if users again try to launch the game, they get stuck on connecting screen or a never-ending connecting loop. When our team brainstormed with this error, we found some fixes that could help you get rid of this situation. So, let's start with them.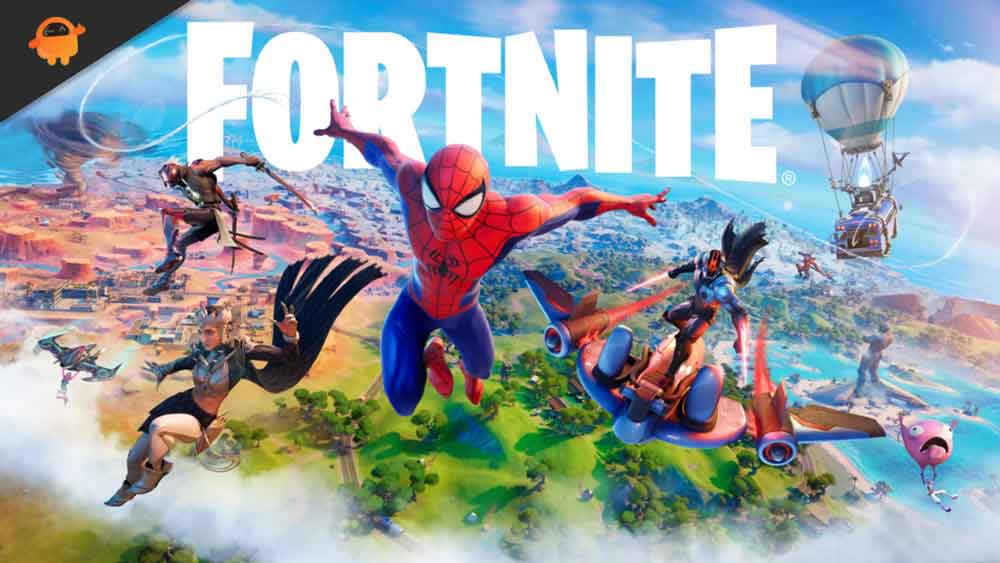 How To Fix Fortnite Chapter 3 Stuck on Connecting Screen
It is shocking to see our favorite game going through some critical and extensive criticism due to random bugs. But, we will not easily allow these bugs to spoil our beloved game. Therefore, if you are also bothered due to Fortnite getting stuck on the never-ending connecting screen, then follow the fixes mentioned below carefully to resolve the issue permanently:
Fix 1: Verify The Minimum System Requirements
The first fix you have to try is to verify if your system meets the minimum system requirements. Well, it's not basically a fix; it's a parameter that you need to check. Yeah! I know you have a powerful PC. That's why previously, the game worked properly.
But, let me tell you that with every update developer adds some graphical changes due to which your PC cannot handle the load and starts showing this kind of issue. However, there is no harm in just checking; therefore, here are the requirements:
Minimum System Requirements:
CPU

: Core i3-3225 3.3 GHz

RAM

: 4 GB

Operating System

: Windows 7/8/10 64-bit

GPU

: Intel HD 4000
Recommended System Requirements:
CPU

: Core i5-7300U 3.5 GHz

RAM

: 8 GB

Operating System

: Windows 7/8/10 64-bit

GPU

: Nvidia GTX 660 or AMD Radeon HD 7870 equivalent DX11 GPU

P-SHADER

: 5.0

V-SHADER

: 5.0

VRAM

: 2048 MB
Fix 2: Restart Your Game and System
Now, in case your system meets the minimum system requirements to run the game properly on your PC. But, still facing the issue continuously every time you open the game, then there's a chance that the game is stuck on the connecting screen due to some random or temporary error causing bugs. However, these types of issues generally get fixed by just restarting the game.
Well, if the issue won't get fixed by just restarting the game. Then, we recommend you reboot your PC once. This will give your PC a fresh new start to run the game properly. Obviously! I know you may already have tried this before, but what goes in giving it a try? So, go and do it.
Fix 3: Close All Nvidia Related Programs in Task Manager
Regrettably, if the issue won't get fixed even after rebooting your device. Then, there are chances that the application running in the background may be causing the issue, especially if you have the Nvidia Graphics Card.
Well, previously, it was seen that closing all the Nvidia-related programs in the task manager helped many users to get rid of this situation. So, you can also try this out, and here are the steps for that:
Firstly, right-click on the 

Start 

menu and select the 

Task Manager 

from the drop-down context menu.

After that, hover to the 

processes 

tab and locate each process related to the Nvidia program.

Then, either right-click on it and select the 

End Task 

option to close it or simply hit the 

end task 

button.
That's it. Now, launch the Fortnite application again and check if now the game loads without any error or not.
Fix 4: Disable Overlays
Generally, it is seen that the overlay application such as steam overlay, twitch overlay, GeForce Experience overlays, etc., enhance our gaming experience. But, sometimes, these things become the main culprits behind why your favorite game is stuck on the connecting screen because as our PC gets older, it won't handle that much pressure.
So, it is better to disable them manually, especially the GeForce Experience overlay; you can use the twitch or other overlays there is no harm. But, make sure to follow the below steps if you have enabled the GeForce Experience overlay on your PC:
Firstly, launch the GeForce experience application. Then, click on the 

Settings 

icon, which may look like gear.

After that, switch to the 

General 

tab and toggle the button to the off position located in front of the 

Share 

option.
That's it. Now, you have disabled the GeForce Experience on your Windows PC. Therefore, now you can simply launch the Fortnite app and check if it is now loading properly or still getting stuck in the connecting screen.
Fix 5: Update GPU Drivers
Did you check if you have a pending GPU driver update or not? Well, there is a huge chance that your device may run on a much older GPU driver; therefore, you need to update it manually. So, to do this, you have two options. The first method is to use the device manager, and the second one is to manually hover to the manufacturer's website and update it from there. So, let's take a look at both methods:
Initially, open the 

Device Manager

 by right-clicking on the 

Start

 menu and selecting the Device Manager from the drop-down menu.

After that, expand the 

Display

 

Adapter

 tab and right-click on your GPU manufacturer name.

Then, select the 

Update 

button from the drop-down menu.
That's it. Now, wait for a few intervals until it searches and displays the update (if available). Suppose there is no update available, then you can simply open your favorite browser and go to the official website of your GPU manufacturer. Then, search for updates, thereby using your GPU model number. After that, download and install it manually on your Windows PC.
Fix 6: Run As Administrator
If you haven't tried this before, then you should try this first. Running Fortnite using admin privileges will allow the game to use the PC hardware resources that it needs. However, many users previously found this method very helpful, so you may also try this out and let us know if it really helps. So, here are the steps that you need to perform:
First of all, hover to the desktop and right-click on the 

.exe 

icon of your game.

Then, select the 

properties 

option and go to the 

compatibility 

tab.

After that, tick the box located in front of the 

Run as Administrator

.

Then, hit the 

apply 

button followed by 

Ok 

to save the settings.
Fix 7: Check For Account Issue
Another reason behind this issue is that many users find that this type of issue occurs due to issues with their accounts. So, in case you think that your account may have some issues or may get banned for some reason, you have to check it. Therefore, check if you can simply hover to any other system and try logging in using your existing Epic account.
Meanwhile, if you are unable to log in, then this means that your account may get banned, and you need to either create a new account to play the game or mail the Epic Games and tell them about this issue.
Fix 8: Check Server Status
You can also check if the server is online. Most of the time, due to server outage issues, players can get throughout the game and stuck in the connecting screen until the server goes Iive again. So, to check if the servers are working or not, you can simply hover to the DownDetector and check if there are other players who reported the same issue or not. Also, you can follow the Epic Game on their official Twitter handle page because they always update their Twitter account if there is an issue going with their game.
Fix 9: Check If Your Internet Is Working
There is the possibility that your internet connection may get fluctuated due to which Fortnite is unable to connect to its server. So, you need to check if there is any network outage issue in your area. So, to do this, you can simply hover to the Ookla speed tester website and verify the upload and download speed of your network connection. If you find that the connection is good, then there is a server issue going on. But, in case the network fluctuates, then you need to contact your ISP provider.
Fix 10: Power Cycle Your Router
Well, before contacting your ISP provider, you can simply try a bit from your side to fix this issue. You can power boot your modem and router to make an effort to fix the network issue. So, here is what you require to do:
Turn of the power button of your router or modem.

Then, simply plug out all the wires from the router or modem.

Now, wait for at least 10-20 seconds and plug them in.

After that, turn on the power button and wait until the lights start blinking again, especially the light that shows the internet.
That's it. Now, again move towards fix nine and check your internet speed again. If still, you get the slow network speed, call your ISP provider and ask them to fix it.
Fix 11: Reinstall The Fortnite Game
In a very unfortunate situation, if you are still stuck in the connecting screen, then except reinstalling the game, you have no other choice left. So, what you need to do is simply hover to the Add & Remove Programs page. Then, uninstall the Fortnite game from there and then again reinstall it. This will for sure fix each issue that bothered you unless you have a much older PC.
From Author's Desk
Playing Fortnite has always been a fun adventure, but this kind of issue demotivates while playing. But you know how to fix it if you were ever stuck in the connecting screen. Therefore, we are assuming that you find this guide helpful and the methods mentioned above helped you fix this particular issue. Now, for further info and queries, comment below.